Beast Riser Bar 2.0 Carbon Handlebars
We were recently sent the Beast Riser Bar 25 2.0 for review. These carbon handlebars have been expertly designed and thoroughly tested to solve an industry-wide issue where the brake and gear lever clamps have not been optimally designed to work with carbon fiber.
Not only have these bars been cleverly engineered but they also look stunning. Read on to learn more about them and how they scored in our review.
Quick links
Use these quick links to skip to the section you want to read:
Beast noticed the industry and is using clamp designs that have pinch points and non-uniform clamping types that put excess pressure on the handlebars making them unsafe to use with carbon bars. So to resolve this issue they created the Riser 2.0 and Flat 2.0 carbon handlebars which combat this issue through clever engineering.
Beast Components Riser Bar 2.0 Unboxing Video
In this video, Will unboxes the new Riser 25 2.0 Carbon MTB Handlebars from Beast Components. These bars are hand-made in Germany and have been specially designed and thoroughly tested to work with the undesirable clamps mechanisms the bike industry is using for brake and gear levers.
Beast Riser Bar 25 2.0 Review
Spoiler alert! These handlebars are excellent! Read on to find out why.
Beast has knocked it out of the park with their new Riser 2.0 carbon MTB handlebars. They are not only lightweight but have been expertly engineered and thoroughly tested to last! Anyone can make a lightweight carbon handlebar these days but with unfavorable clamp designs throughout the cycling industry, it's nice to know Beast Components have stepped up and created a solution to this problem keeping riders safe with a carbon handlebar that solves this issue. To learn more about this issue read our other article about the bars here: Beast Components Launch New Carbon Handlebars.
To test these bars we first read the detailed manual that came with the product. A lot of time and effort has gone into the design and testing of these bars so it's important to follow the torque and assembly specs as not to undo all this hard work. The easy-to-follow manual supplied explains in detail what torque specs to use for which clamp design and what products not to use such as grips with bar ends. This is to ensure that the carbon fiber is not compromised and they have even supplied a sachet of carbon assembly paste to ensure everything is tight.
Initially, I ran into an issue where my Grips were incompatible with these bars. The grips I wanted to use had end caps that could compromise the carbon. This was quickly solved by switching to some Deity lock-on grips instead.
Once fitted it was time to test these bars out on the trails. Obviously, the best part of product reviews especially when you're testing a product as good as the Beast Carbon Riser Bar. What makes these bars great is that thanks to the sophisticated carbon fiber layup they absorb small bumps and vibrations reducing arm pump and fatigue. They are also stiff enough that they don't reduce feedback and are really responsive allowing you to handle your bike exactly as you want to. If weight is something you are concerned about then you are in luck as these are very lightweight bars.
As well as the superior handling qualities of the bars I also have every confidence in them as I know how thoroughly they have been tested and I know I have used the correct torque specs. This means I have no need to worry about the bars failing and can get on shredding.
The price of these bars is on the steep side compared to other carbon bars on the market. Starting at 219.90 € for the UD-Finish Black, 239.90 € for the SQ Finish Black, and 299.90 € for the UD and SQ Finish colored. It's up to you whether you think all the R&D and testing is worth the extra cost. For me it is.
Pros
Cleverly Engineered
Feel Great
Comes with clear instructions and assembly paste
Thoroughly Tested
Cons
Not recommended for use with grips that have bar ends
Expensive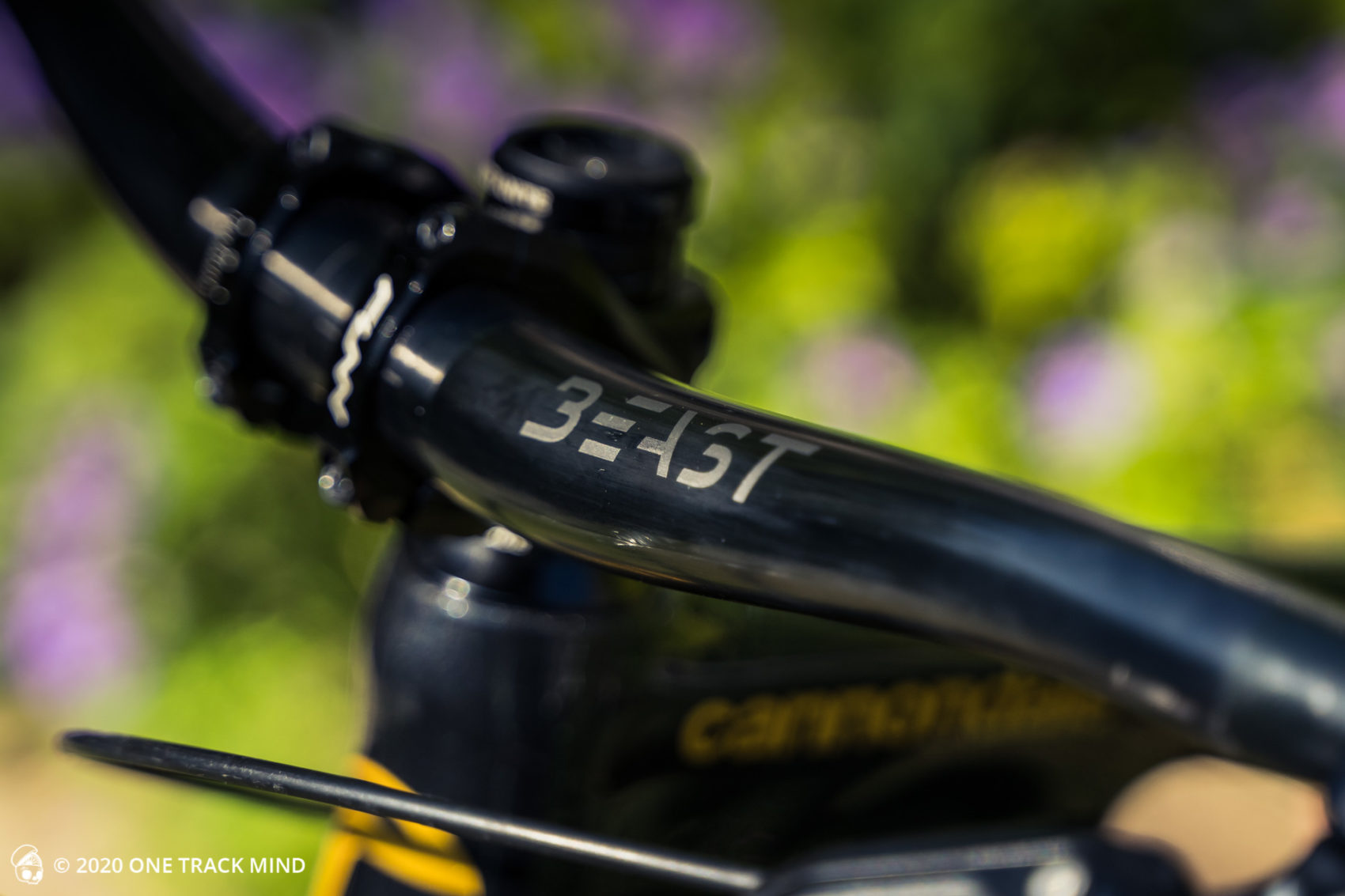 You can learn more about Beast Components and the Beast Riser Bar and Flat Bar over at their website: https://beast-components.de/en
So what do you think of the Beast Riser 25 2.0 Carbon MTB Handlebars? Would you pay a little extra for bars that have been thoroughly tested. Does it give you peace of mind to know that the bars are designed to work even when your brakes and gear levers have unfavourable clamping designs?
What do you think about unfavourable clamping designs in general? Do you think this is an issue and that MTB component manufacturers should be doing more? Are carbon handlebars worth the money and risk? Let us know in the comments below or join us in our MTB forums to start a new discussion.
Here are some other articles and reviews we think you will enjoy: