The Magic Elite Radius Saddle
I've had the pleasure of being able to test ride the latest dirt specific saddle from Fabric called the Magic Elite Radius Saddle which was designed in conjunction with the 50to01 crew.
The saddle which features a "Buzz channel" for extra tyre clearance and utilises an award-winning three-part construction method to reduce compression and tension in the saddle.
This is potentially one of the best looking MTB saddles in my opinion but how does it ride?
Magic Saddle Specs
So let's take a look at the saddle specs. Priced at £49.99 you get a 142mm saddle with cro mo rails. A choice of four colour schemes, Black/Blue, Black/White, Black Red and the 50to01 Rasta colour way.
Designed in conjunction with the 50to01 crew
Award-winning three-part construction method
The first dirt saddle designed to be ridden
Short and padded for improved control
Buzz channel for extra tyre clearance
The saddle shape and design is very different from Fabric's other MTB saddles
. It closely resembles a BMX seat which makes sense seeing the style of riding the 50to01 crew are pioneering.
The Fabric Magic Elite Radius Saddle Review
"Finally, a saddle designed for MTB"
The saddle is more arched than other MTB saddles on the market. Fabric is calling this the "buzz channel" which offers more tyre clearance, which let's face it is getting more and more important with tyres getting bigger and looking more and more like MX tyres.
The saddle is really comfortable. Personally I think it's the most comfortable saddle I've ever used and I've been on some pretty long rides in the realm of 50km+ without getting uncomfortable. Finally, a saddle designed for MTB. No longer do we have to use an uncomfortable XC or road saddle on our trail, enduro and downhill bikes.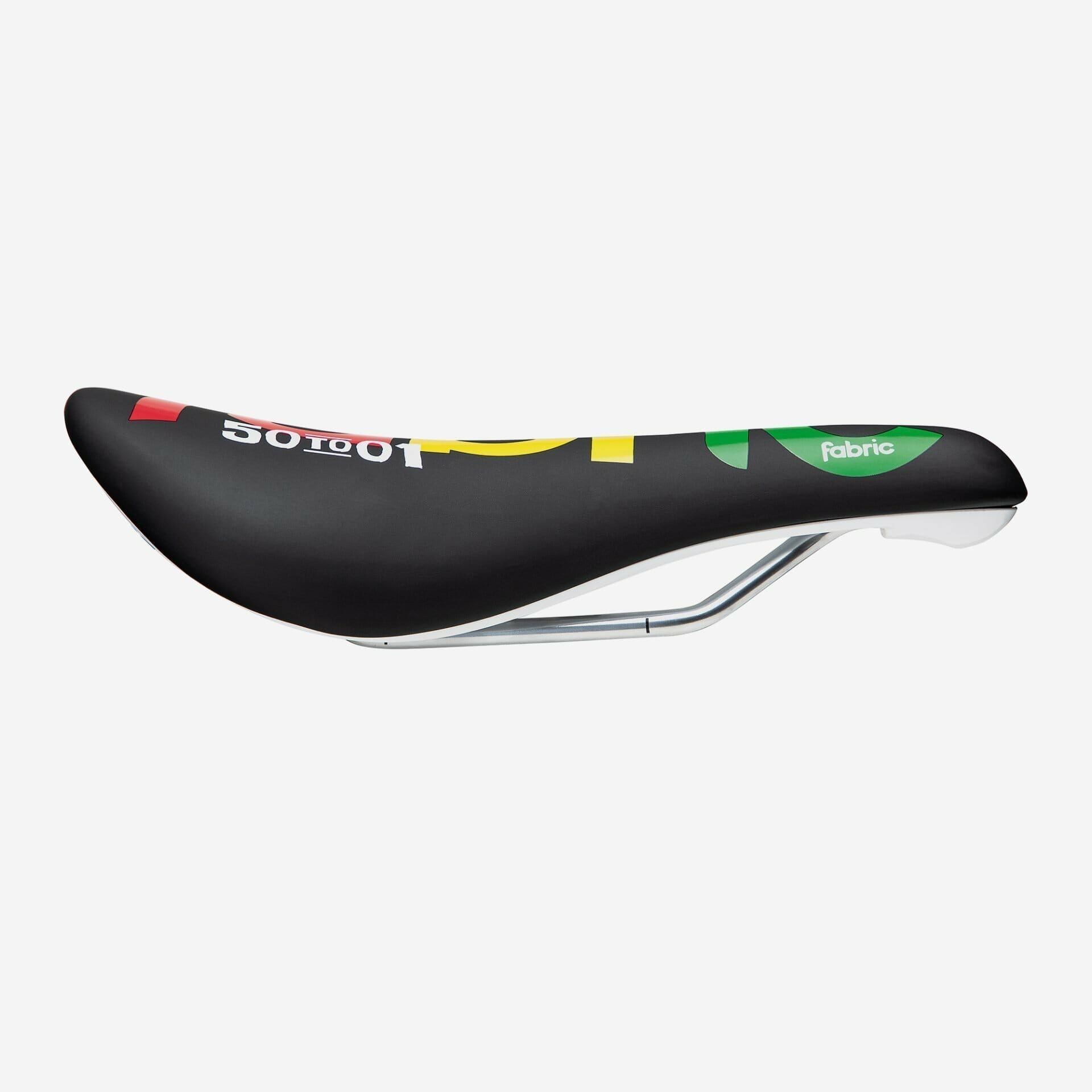 Obviously everyone's bodies are different and a saddle that works for me may not work for you. I'd suggest getting yourself over to a bike shop to try getting a saddle that fits. Fabric often have test saddles for you to try.
Fabric's state-of-the-art Magic Saddle was designed to be comfortable on every ride. Their three-part construction reduces the compression and tension found in traditional hard, stretched-cover saddles that most of us are used to.They've achieved this by bonding a waterproof microfibre upper straight onto a flexible base, enabling them to use softer foam, for added comfort. The saddle is very easy to clean and enjoyable to ride.
I'm not sure why it's called the Magic saddle but I must admit it is a bit of a magical product.
Summary
So would I recommend this saddle? Yes, I would. In fact, I've replaced most of my other saddles with the magic elite radius.
Personally I find this saddle to be drastically more comfortable than any other saddle I've tried. The shorter length prevents you from getting caught up when getting wiggly and the curved shape does prevent tyre buzz. It's also a great looking saddle. I'm hoping Fabric will expand the range with even more colours and styles to choose from.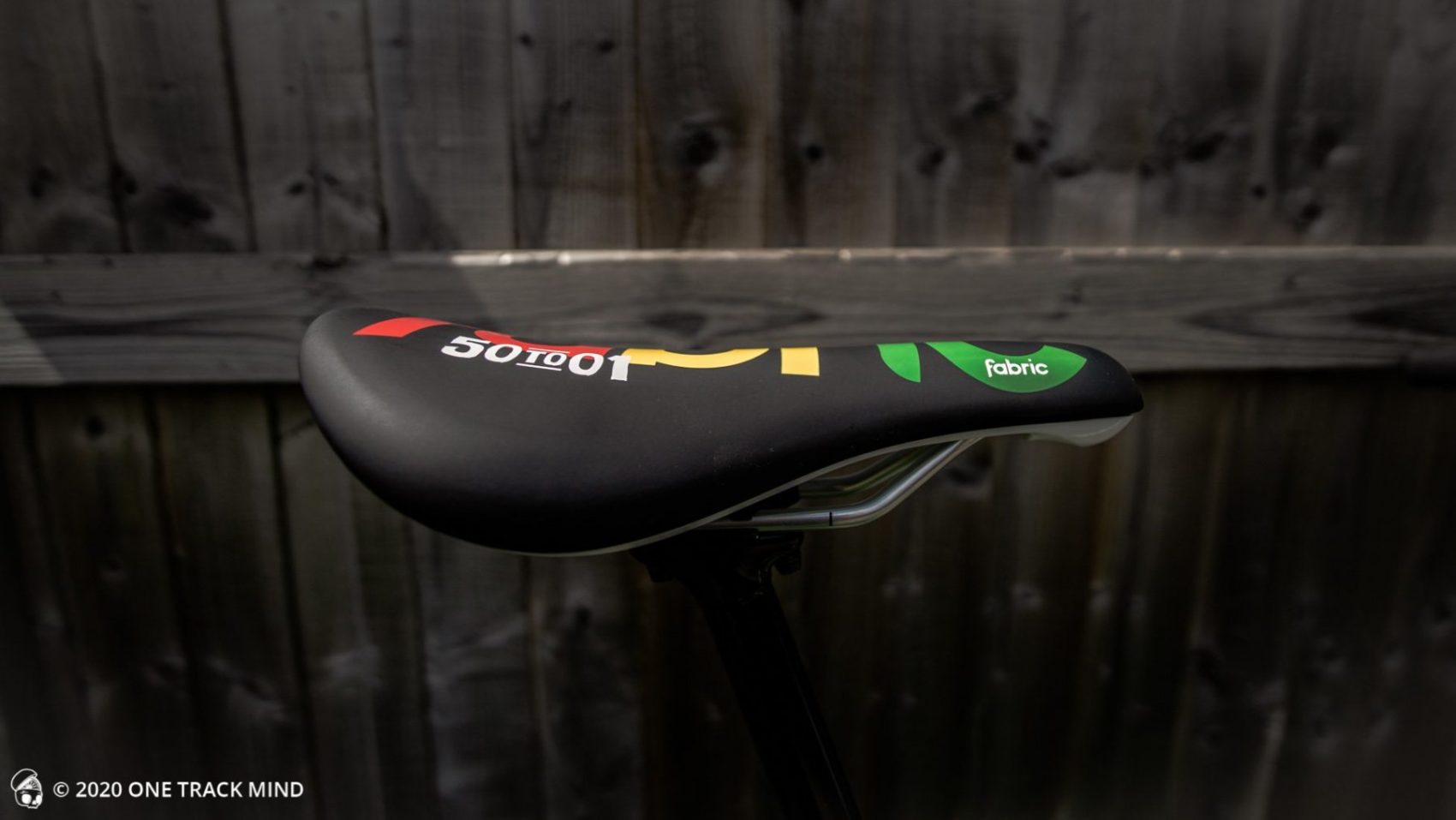 Pros
Comfortable, Great Quality, Reasonably Priced
Cons
Limited Colours/Designs available