Goodyear Connector Gravel Bike Tyre Review
In this review, we are going to take a look at the Goodyear Connector Gravel Bike Tyre.
During the lockdown, I decided to give the gravel bike priority over my other bikes as we needed to stay local and safe. So why not get out there deep into the South Downs on a bike literally built for adventure and covering large distances.
The Goodyear Connector was sent to me by Paligap who are the UK distributor for Goodyear tyres. The tyre is available in one size 700×40 and two compounds Premium / Dynamic: Pace and Ultimate / Dynamic: Silica4. Both are tubeless compatible.
In this review, we are taking a look at the Ultimate version.
From gravel adventuring to drop-bar dirt mashing, the Connector is capable of tackling any terrain. A versatile tread pattern featuring tightly-spaced center knobs combined with aggressive side knobs is mated to our Tubeless Complete construction. The result is a fast rolling, highly tractable, all-terrain tire ready for everything from backroads to singletrack.
Goodyear Connector Gravel Bike Tyre Review
Tyre Construction
The Ultimate weighs in at 463g whereas the premium is heavier at 542g. The tyre is tubeless ready but in this review, I had to run tubes as the rims on my test gravel bike were not.
The compounds used in Goodyear tyres are a closely kept secret. They are developed in-house by Goodyear unlike many of their competitors so getting an accurate description is hard if not impossible but Goodyear describes it as Dynamic:Pace 70, Dynamic:H/T and Dynamic:Silica4.
Tread Pattern
The tyre features lots of closely clustered small knobs towards the centre with the knobs getting larger and further spread out towards the sides of the tyres.  This results in a fast-rolling tyre that works on both hard-pack surfaces but offering grip when it's needed without introducing too much drag. The side knobs help cut in when cornering or riding through looser surfaces such as sand, loam and mud.
Casing/Protection
Goodyear offers two constructions for their tyres. Premium and Ultimate. Ultimate being the flagship offering. Goodyear claim both provide "optimal protection and deliver superior ride quality."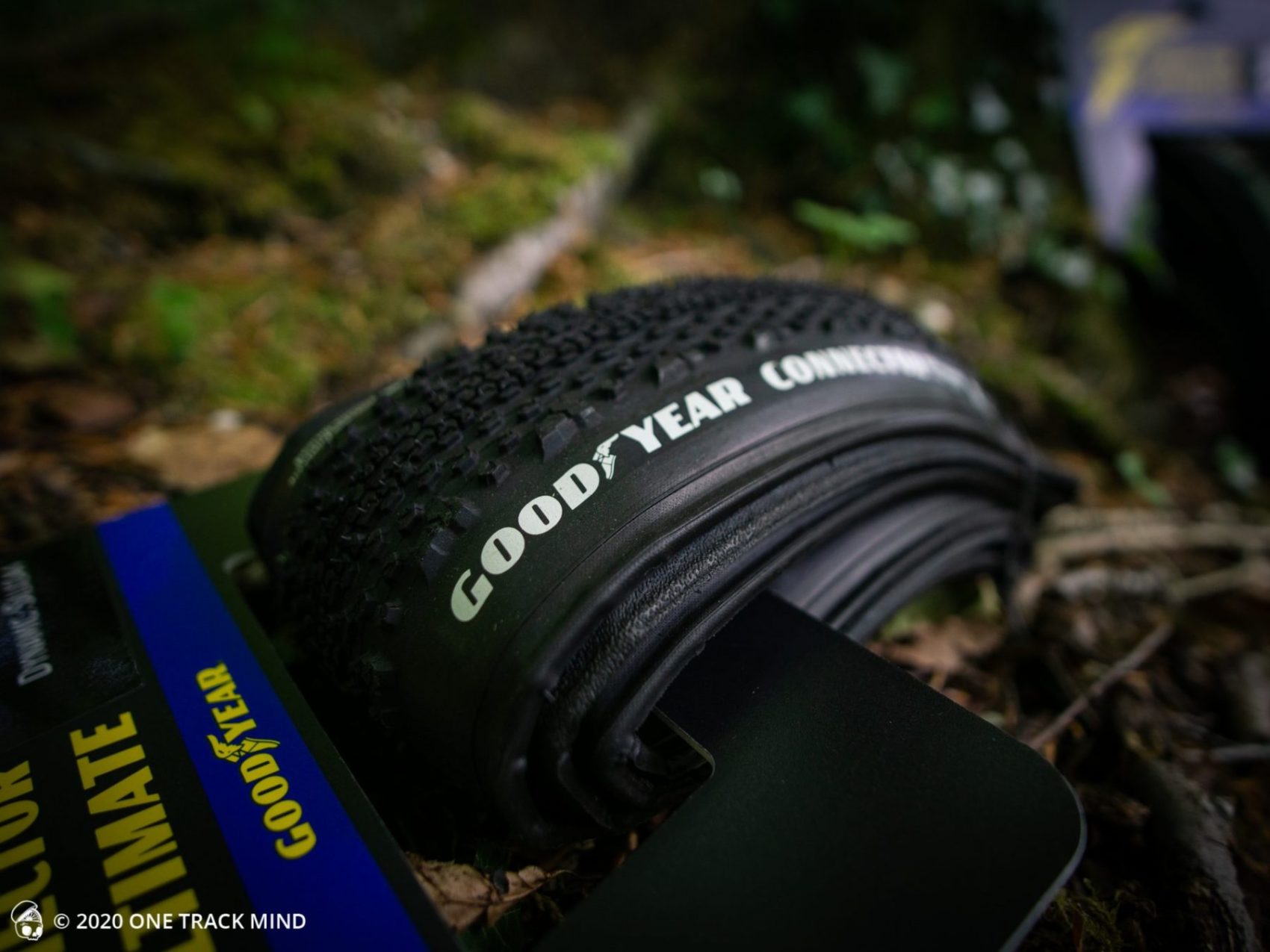 Fitting the Tyres
Fitting the tyres was an absolute breeze. Admittedly they were fitted with tubes and not setup tubeless due to my rims not being tubeless-ready. I reckon I changed both tyres and fitted the Goodyear Connector tyres in under 5 minutes. Whether they are as easy to fit on deeper rims or tubeless will be a test for the future.
The Test
I've had these tyres fitted on my gavel bike for over a month now so it's safe to say they have been thoroughly tested. However, I wanted to get stuck in straight away with a 50mile trip through all types of terrain on a route close to home in the South of England called the Shipwrights Way (You can read more about this ride in a future post). This route starts at Alice Holt Forest and ends in Portsmouth. This route doesn't have a massive amount of elevation but it does have a wide variety of terrain from tarmac to sand, chalk to loam and everything in between. This gave the tyres thorough testing and would also see if the casing/protection lived up to Goodyear's claims.
First thing I noticed was the ride quality. Because these tyres are nice and wide at 700×40 they hold a lot more air than some other gravel tyres. This made for a nice plush comfortable ride. Even at the end of the 50 miles, I felt I could go another 50.
I quickly found myself pushing my limits as these tyres gripped everything I threw at them and twinned with my steel frame vibrations were kept to a minimum. The Connectors gripped everything from sand, mud, and chalk and were still fast rolling on the inevitable road section I had to endure.
I felt like I was riding my trail bike in a good way. These tyres gave me so much confidence.
I fully expected to get a flat at some point on this trip as my experience of riding on the Southdowns has resulted in many in the past. I took spare tubes, levers and a pump with me which did add some additional weight. Turns out they were totally unnecessary as the tyres held up brilliantly.
The majority of my ride was in dry and dusty conditions which the tyres are brilliant in. I did, however, have to cross some fords, streams and the occasional over-sized puddle. None of which made any negative impact on the tyres. They still gripped the surfaces with no wheel slippage at all.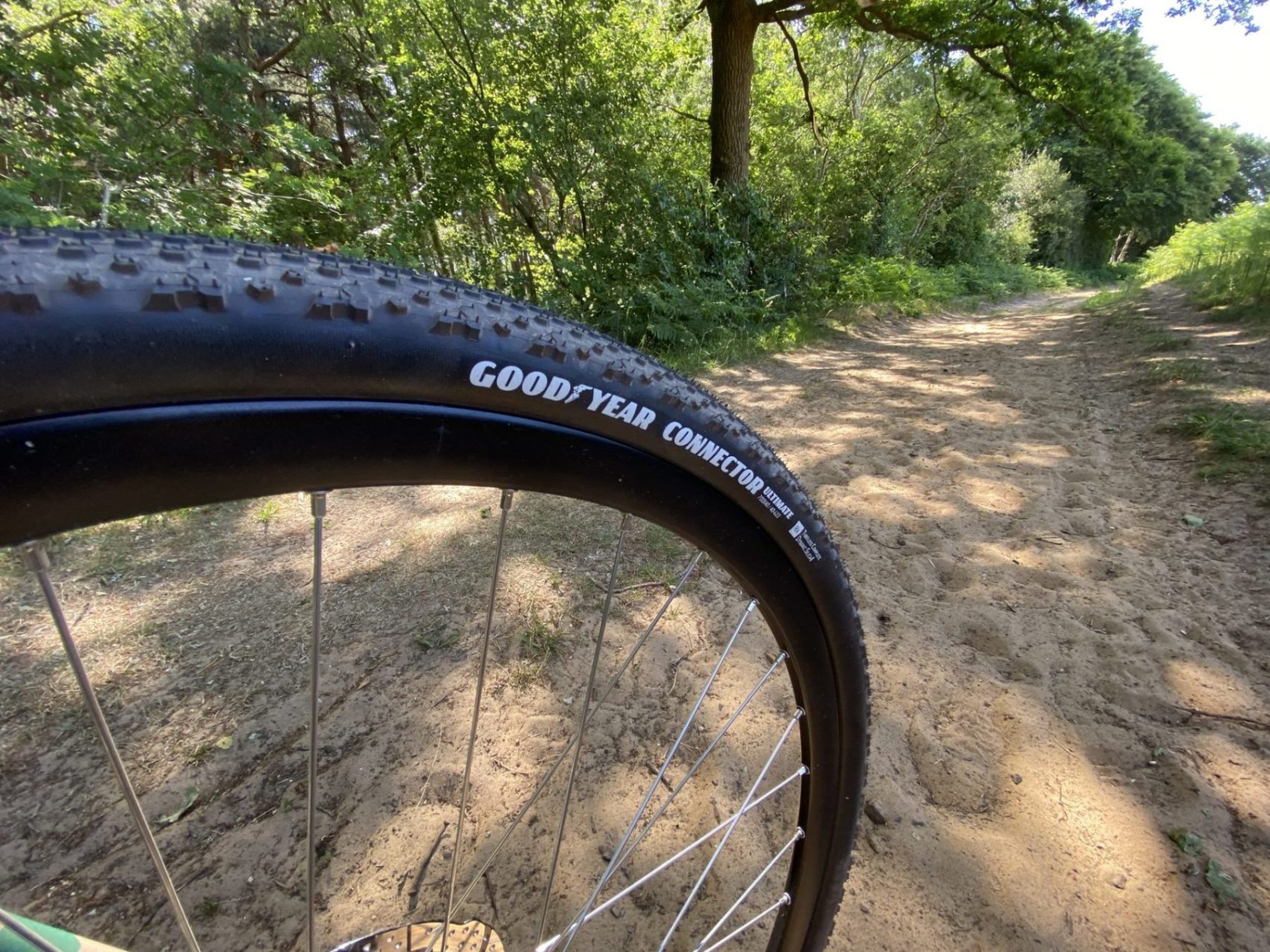 Goodyear Connector Review Summary
I am genuinely really impressed with these tyres. They really did improve the ride experience from both a grip and a confidence point of view. They are quite expensive at £60 RRP but I would rather buy one set of decent tyres than go through a few sets of cheaper alternatives.
Like I mentioned in the review I did on the Goodyear Newton's I have switched my old faithful tyres out in favour of the Goodyears. At the end of the day, they improved the ride experience and they are what I am comfortable riding right now.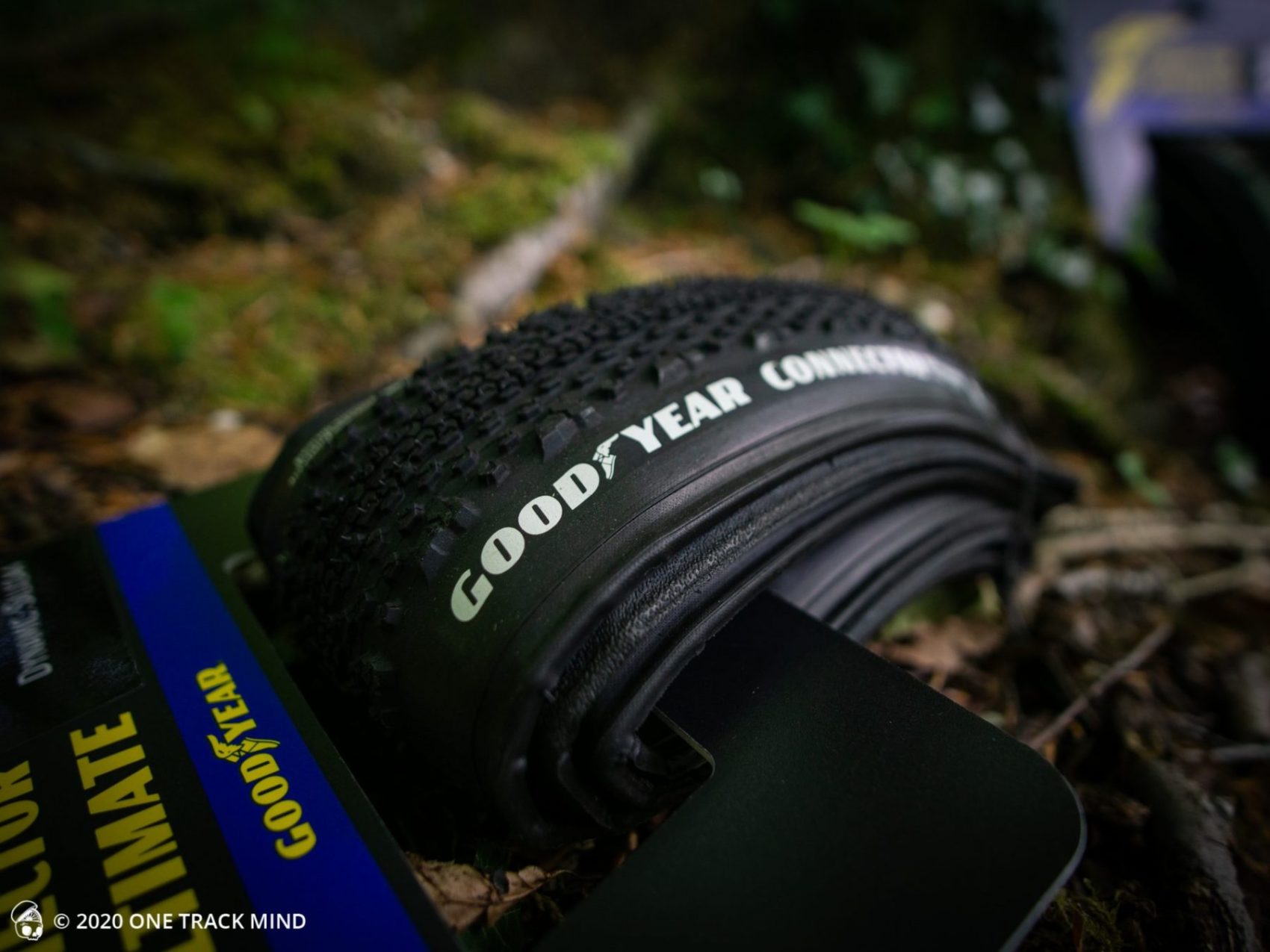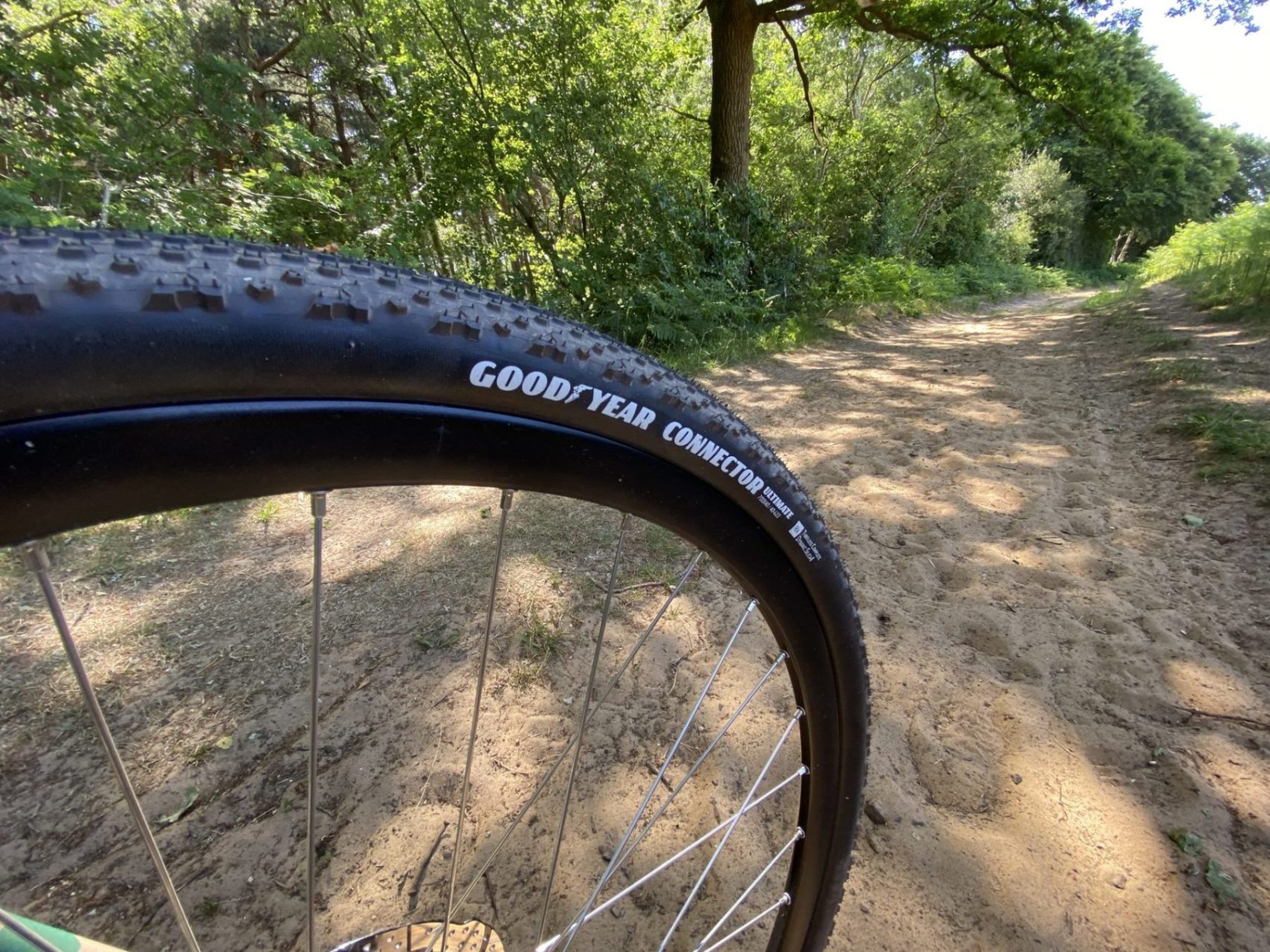 Have you tried the Goodyear Connector Gravel Bike Tyre? If so what did you think? Let us know your thoughts and opinions in the comments section below. Also feel free to add your own review
Pros
Comfortable ride, Fast Rolling speed, Plenty of Grip, Easy to fit
Cons
Expensive RRP, Limited size options, Confusing letters and names used to describe compounds and casings.