We visit Starling Cycles
Last Friday we took a short road trip up to Bristol to meet Joe McEwan from Starling Cycles and get a tour of their workshop. UK custom steel mountain bike frame manufacturer.
Who are Starling Cycles
Starling Cycles is a Custom, Steel Mountain Bike Frame manufacturer that was founded in 2015 by Joe from his garden shed. Joe was working as an Aerospace Stress Engineer but his passion for building custom frames resulting in him working on Starling frames full time. The company has now grown and has a workshop in central Bristol.
The three time Bespoked award winning company produces single pivot steel frames that offer a simple approach to bicycle frame design. The idea being a simple bike is a fast bike. The more predictable the feel of a bike the more confidence inspiring the ride, allowing you to really push your limits not having to worry about the bike performance and just get on with what's really important, the ride itself.
Starling makes their front triangles in-house whilst getting their rear triangle made in Taiwan. This is a sensible approach as it means they can focus on the important part and that is getting the geometry right. Because Starling Cycles is a small company making frames in-house they can offer a boutique service that other frame producers can not and that is tweak the geometry to the customer's needs. This is a really nice offering particularly if you are one of those riders that fall in between sizes such as our very own Ben Matthews.
Workshop Tour
We met up with Joe at his workshop in central Bristol Friday morning. After a cup of tea, Joe showed us around pointing out all of the previous iterations of bike frames that led up to their current frames. They have created their own frame Jig enabling them to set the custom geometry and weld straight frames ready to add the chosen hardware and finishing kits.
McEwan had boxes and tubs full of custom-butted Reynolds 853 Steel tubing and gussets with little starlings cut-outs for that extra level of detail.
All the machinery used at Starling Bikes is analogue. Their products are a labour of love and have a handmade feel but that doesn't mean they are lacking quality; these are expertly engineered works of art that can only come from a company with a passion to create products that they themselves love. Don't believe me? Starling offers demos so get in touch and check one out for yourself.
The Bikes
At the time of writing this article Starling offer 5 bikes for sale through their site. The Murmur which is there 29'r, the Swoop which is their 27.5 offering, which is Starling's answer to the Downhill bike, the Migration which they refer to as the "mountain bikers around towner" and the new Twist, a mullet bike which features the 27.5 rear triangle from the Swoop and the front triangle from the Murmur. The Twist is the bike we will be talking about most in this article as it is the frame both Ben and I rode on this visit.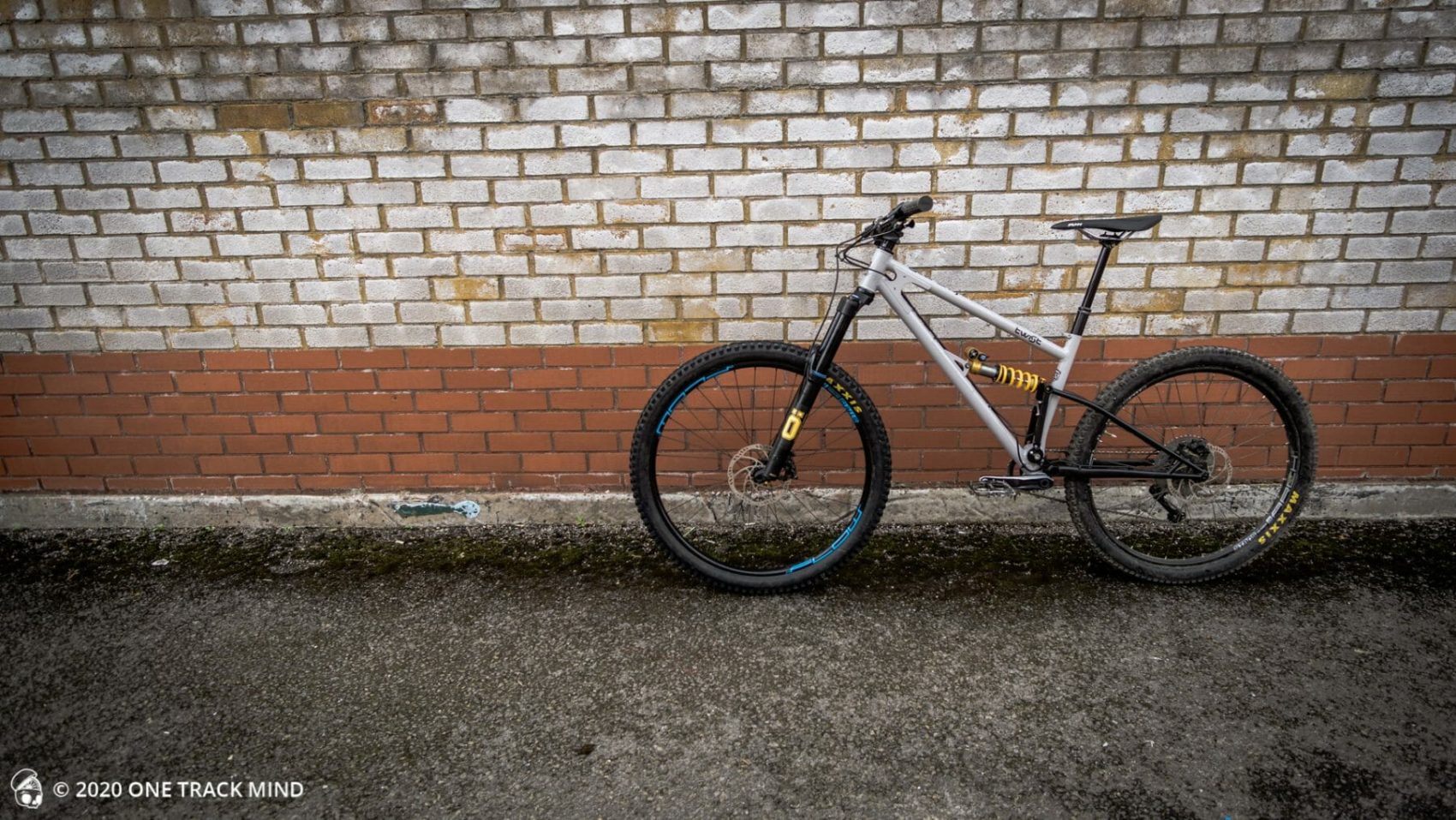 Starling sells direct to their customers, no distributors. Frames are made to order with a rough month turn around. This allows Starling to keep costs down, yet spend time on each frame getting it right for their customers.
Joe handed us a couple of Twist bikes from his demo fleet to try. The Twist is a mullet MTB with a 27.5 rear wheel for fun and a 29-inch front wheel for stability and tracking. Both bikes featured Öhlins fork and coil shocks. Ben's fork was air and mine was coil. The bikes came with Magura brakes, Bike Yoke dropper Shimano SLX drivetrain and Funn components such as saddle, bars, stem and grips. Joe also fits his demo fleet with cushcore rim guards allowing him to run lower pressures and increase tyre traction.
Both frames were single pivot and made from steel making them hard wearing, easy to service and fun to ride. I instantly felt at home on the bike. The low standover and bottom bracket made you feel like you were a part of the bike and not sitting on top of it. The reach felt just right for me on a large frame and after a spring change in the fork and adjustment of the cockpit we were ready to take the bikes to the Forest of Dean for a proper riding session.
How do Starling Bikes ride?
After a quick bite to eat we headed to the Forest of Dean which was roughly a 40min drive from Starling Cycles. FoD is known for its excellent MTB trails both at the Cannop trail centre and also the vast areas of off-piste trails close by. Steep trails running through dense woods with plenty of bomb holes, lots of rocky sections, loads of roots and loam make for an ideal place to put a bike through its paces and get a decent feel for how it rides.
The car park at the Cannop Cycle centre is at the bottom of the hill so a relatively long and steep climb to start. Perfect to see how the bike climbs whilst we still had fresh legs. So does it climb? Yes, very well in fact. Even with a coil shock there were no issues with climbing and the geometry of the bike was efficient and comfortable, so much so that even after 25km and around 3,500 ft of elevation gain I was still climbing comfortably.
Thankfully Joe was an excellent guide and we got to try the bike over a variety of trails that offered many challenges but more importantly a seriously good fun day out in the saddle.
On the descents, the bike tracked brilliantly. The larger 29-inch wheel felt like it was pulling you ahead, rolling through and over everything we could throw at it whilst providing endless grip through the roots and corners. The smaller 27.5 wheel provides additional fun to the equation allowing you to flick the backend out and place it wherever you like. The combination of the two-wheel sizes, the feel from the steel frame and the coil suspension all add up to a consistently reliable and capable full suspension bike that will bring out a smile for miles of endless riding fun.
At no point did I need to think about how the bike would react whilst riding. I was able to just get on with pointing myself down the hill and really all I needed to worry about was my skill or lack of to get me over some of the more challenging trails the Forest of Dean has to offer.
Summary
So in summary, if you are looking for a custom made steel frame built and assembled in the UK with options to modify geometry to your requirements, then definitely check out Starling Bikes. The bike is a simple design which makes for easy maintenance and a predictable ride that inspires confidence from the second you swing your leg over. Even with coil suspension front and back this bike climbs well and descends like a dream. On this occasion, we only got to try the Starling Twist mullet but if their other frames work as well as the twist then there is a frame option for everyone.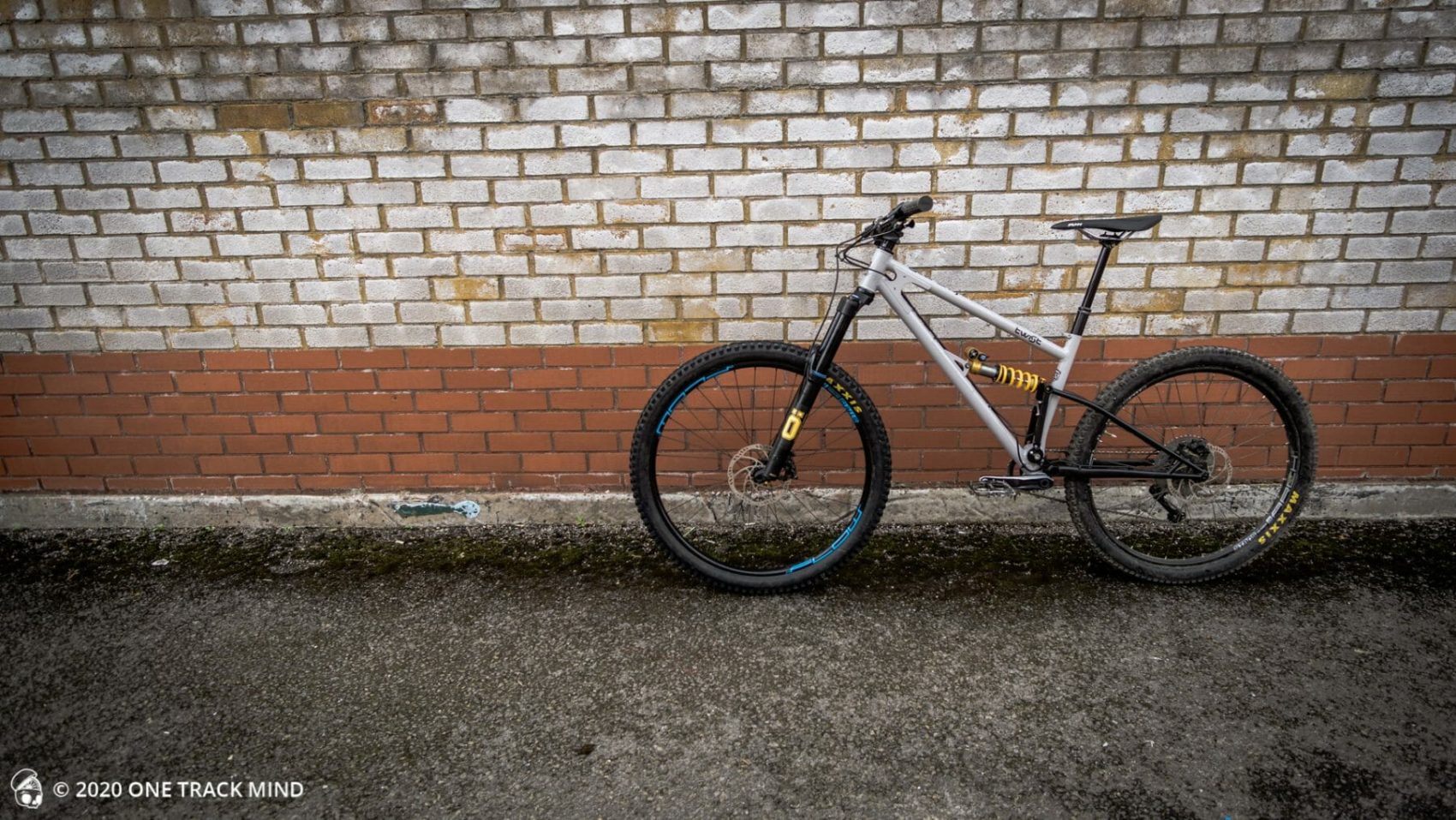 We are excited to see what Starling comes up with next. I'm sure whatever their next project is will offer the same quality and performance as their existing products.
What do you think of Starling Bikes? Let us know in the comments below.