SDG BEL-AIR V3 Lux-Alloy Saddle Review
SDG has released a new saddle for 2020 and that is the highly anticipated Bel-Air V3 saddle which borrows the comfort and profile from the original Bel-Air but redesigned in an updated package that wouldn't look out of place on any dream bike build.
We released an article when the Bel Air 3 came out a few months back but now we've managed to get our dirty little mitts on the saddle for a product review. You can see the original article here.
The Bel-Air features a slight rear rise which is designed to offer extra support and comfort whilst still allowing the rider to put the power down even on epic long rides. The new V3 saddle has been put on a diet and is now slimmer than its predecessors. It is also shorter in length to match the geometry of modern bikes.
The Bel-Air 3 has been finished off using ATMOS shaping, which eliminates the needs for bumpers, staples or glue, leaving a seamless vacuum-sealed cover and a new sonic welded edges protection edges for further durability. We've seen similar finishing techniques used on other saddles such as the Fabric Magic and Scoop saddles and those scored very highly in our tests.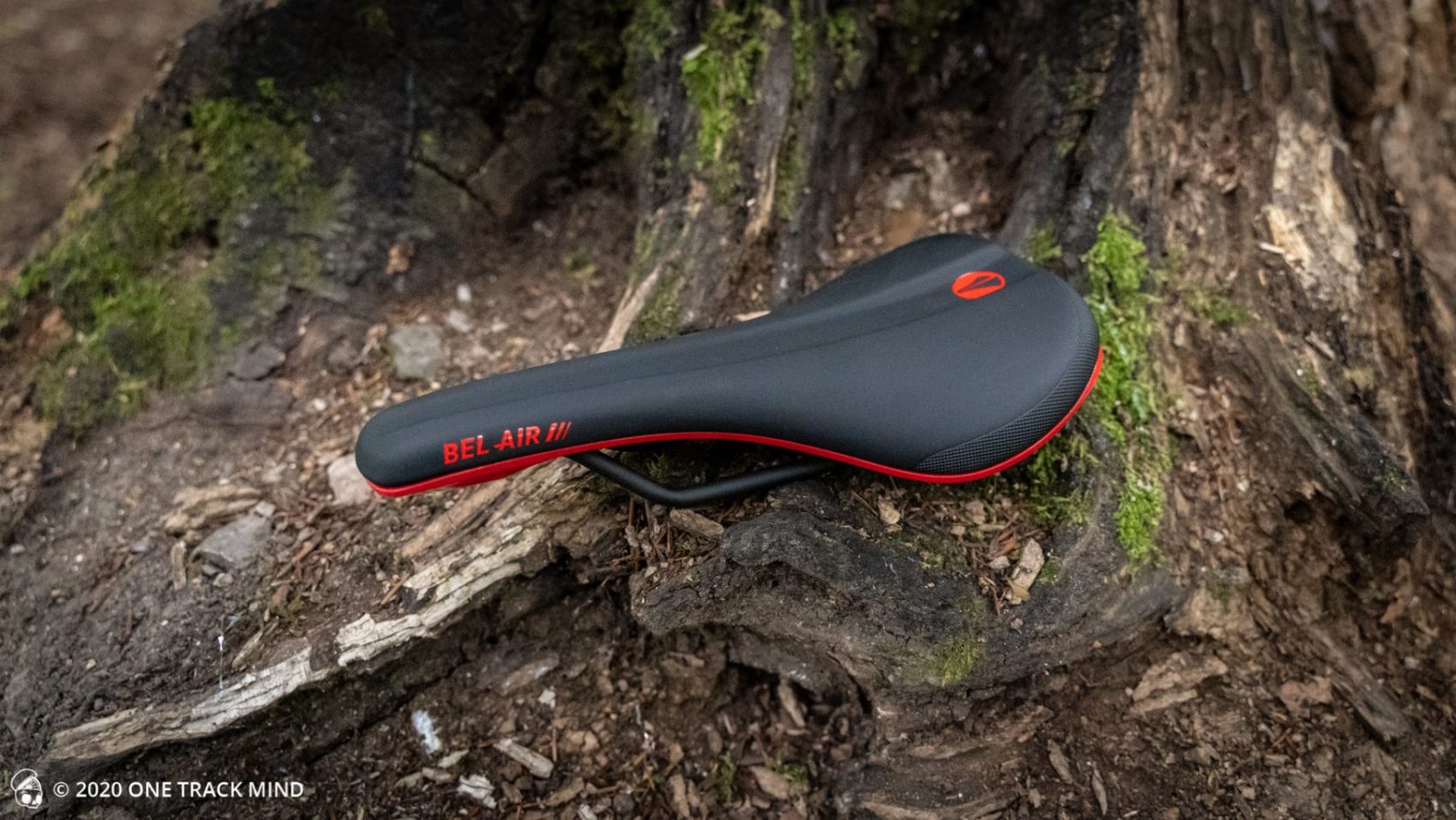 The Saddle is available with 3 different rail materials. In this review, we are looking at the Lux-Alloy edition but there is also a cheaper steel version and a flagship carbon fibre model.
There are plenty of colour variations to choose from similar to that of the SDG Thrice grips product we review previously.
The price of the Lux-Alloy model is £79.95 here in the UK when ordered directly from Silverfish.
SPECIFICATION
Rear Rise Platform
Hidden Undercut (Cut-Out)
Nose Platform
Peri-Canal Groove
Free Float Comfort Flex
Nylon Glass Base w/ Bridge
Lightweight Injected EVA Foam
ATMOS Sealing
1-pc cover with sonic welded sides
260mm x 140mm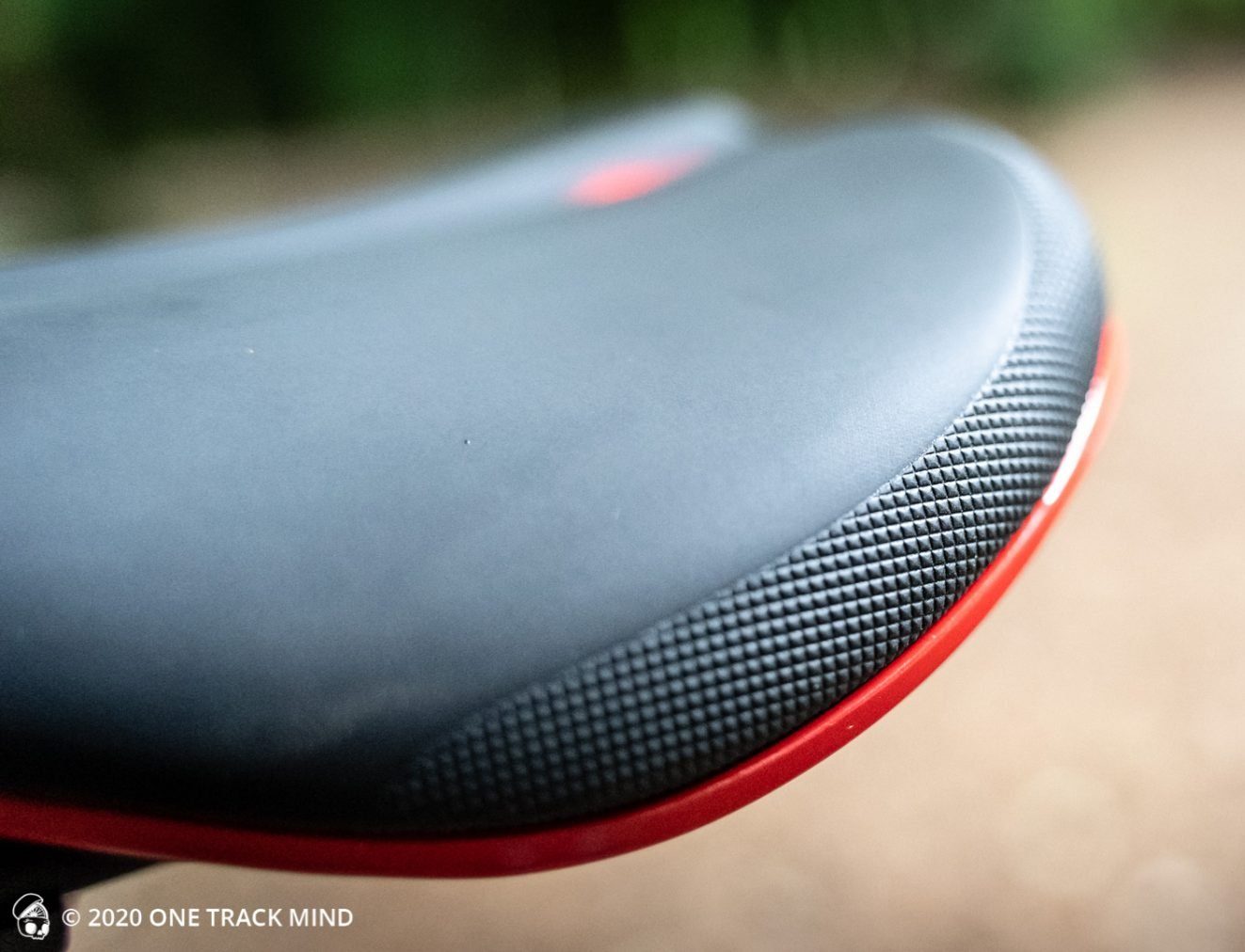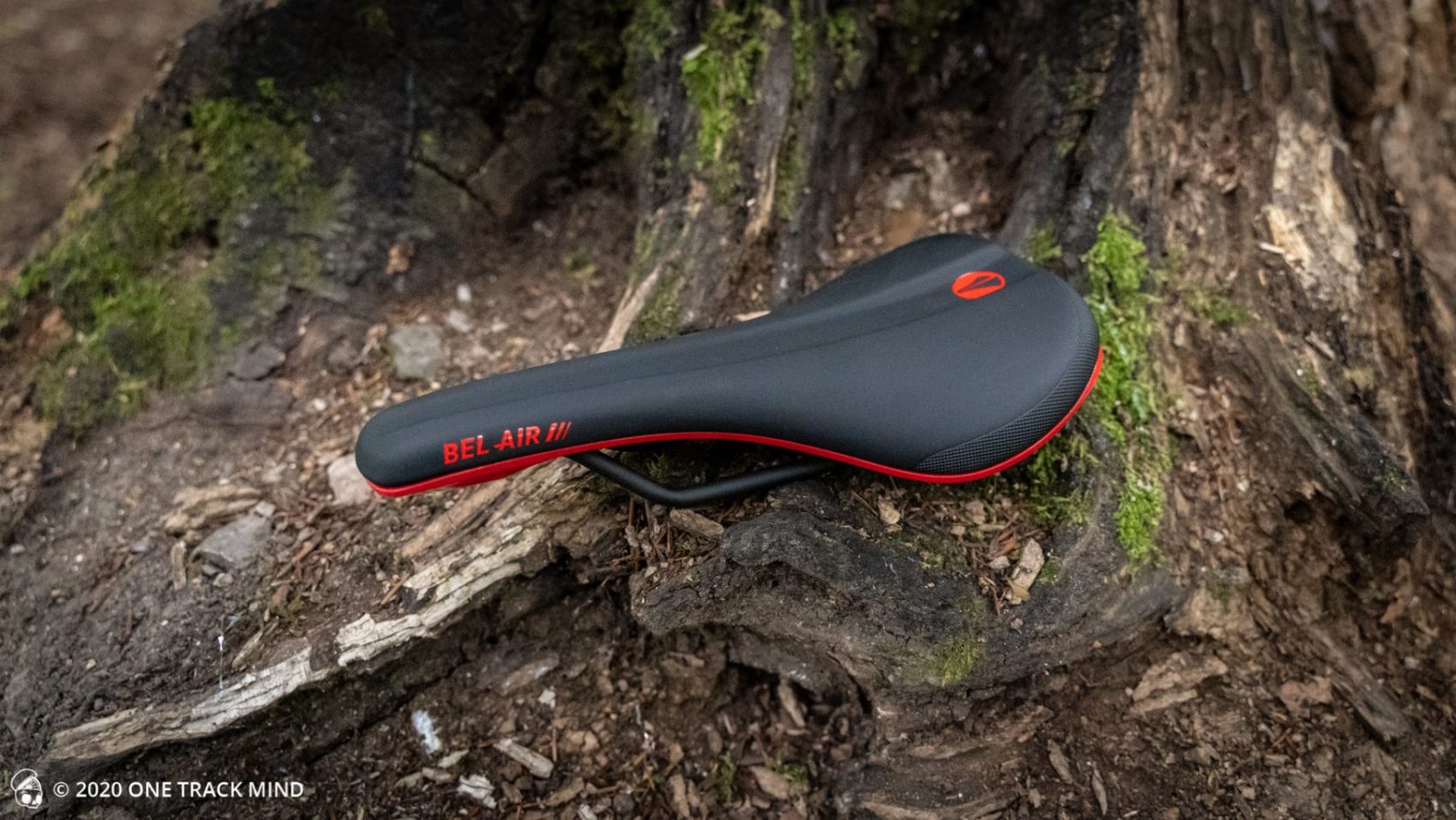 SDG Bel-Air V3 Review
To test the saddle I fitted it to my long term bike (The Cannondale Jekyll 2). I've tested a lot of saddles with this bike so will be able to get a good comparison.
First thing you notice with the Bel-Air 3 is the premium build quality. This is a really nicely made saddle and it looks great to boot! Due to the ATMOS sealing, there are no parts that will snag or come loose over time. The smooth shape and materials used also make for really easy cleaning.
Riding the saddle I was really impressed. The comfort is top-notch and there is nothing to snag my shorts on when getting wiggly down the steep and tech trails. I've tested this saddle on short rides, long rides, tech rides, hill climbs and everything in between.
Obviously when it comes to a saddle comfort is a personal preference and based on your body shape so this saddle whilst perfect for me may but uncomfortable for you. So I would suggest you try before you buy to see what works for you. Fingers crossed this one works for you as you won't be disappointed.
What do you think of the SDG Bel Air 3.0 Lux-Alloy Saddle? Have you tried it? What is your favourite MTB Saddle?
Let us know your thoughts in the comments section below.
Pros
Premium quality, Looks awesome, Comfortable, Easy to Clean
Summary
The SDG Bel-Air V3 is an excellent MTB Saddle that not only looks amazing but is really comfortable and features a premium build quality.