Stans Arch CB7 Carbon Rim Review
In this review, Will takes a look at the Arch CB7 Carbon Rims from Stans No Tubes.
So firstly I need to clarify that we are reviewing the rims and not the complete wheelset. This is because these are a custom build using DT Swiss spokes and a Halo vortex rear hub which are different from what Stans No Tubes use to build their complete wheelsets.
The Stans Arch CB7 Carbon Fibre rims are priced at £500 here in the UK. They have an internal rim width of 26mm which allow you to run tyres between 2.25″ and 2.5″ which is perfect for trail riding and enduro. Stans have aimed these rims at trail/all-mountain riding as they have their slightly wider Flow rims which they targetted at Enduro.
These carbon fibre trail rims feature low-profile sidewalls which not only promote proper tyre shape but also reduce weight and make getting tyres on and off easier. They have used their patented Bead Socket Technology to make sealing your tyre onto the bead easier and tubeless tyre inflation issues are a thing of the past.
Stans have gone to town designing their carbon wheels. They have created their RiACT carbon layup and rim shape to absorb impacts better and roll faster. It took them 5 years of development and refinement to develop this Radial Impact Absorbing Technology. It works due to the special carbon layup and shape of the rim which "deflects up to 10mm radially to soak up speed-robbing impacts, all while being laterally stiffer than just about every other carbon and alloy rim on the planet. The result is a rim that defies pinch flats and rolls faster over every trail."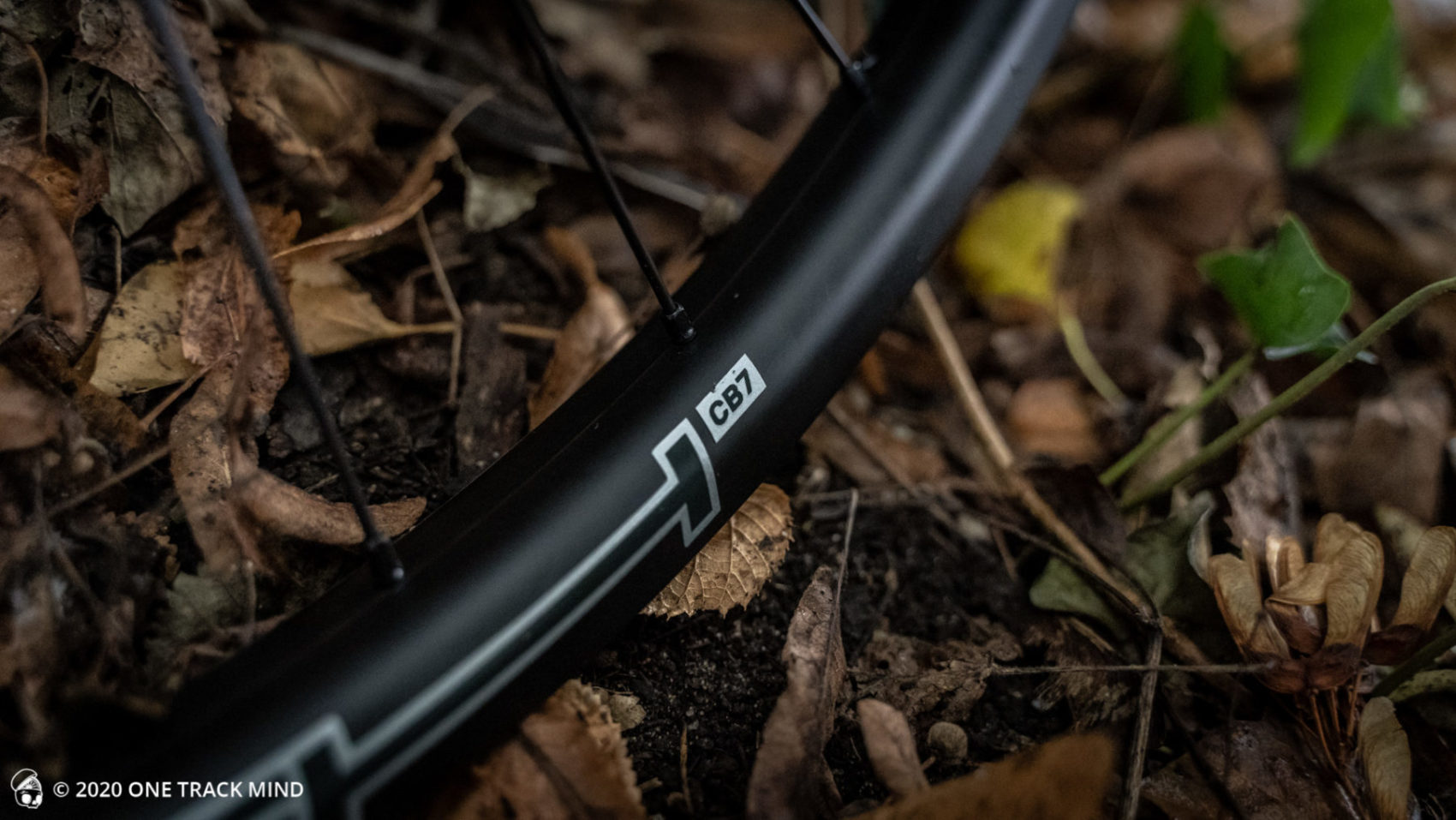 Stans Arch Rim Features
Designed for trail riding and enduro racing

RiACT carbon layup and rim shape absorbs impacts and rolls faster

Patented Bead Socket Technology for easier tubeless inflation and more reliable seal

Low-profile sidewalls promote proper tire shape and shed unneeded rim weight

WideRight rim design optimized 2.25 – 2.50 tires

Custom decal kits available to match most bikes

2-year warranty and lifetime crash replacement with registration
Specs
| | | | | |
| --- | --- | --- | --- | --- |
| Rim Internal Width: | 26.0mm | | ETRTO: | 584×26.0 (27.5″) / 622×26.0 (29″) |
| Rim External Width: | 32.0mm | | ISO: | 27.5″x32.0mm / 29″x32.0mm |
| Rim Depth: | 19.5mm | | Tape: | 25-27mm |
| Hole Count: | 28-hole, 32-hole | | Valve: | Presta |
| Rim Color: | Black | | Max Spoke Tension: | 105kgf (1030N) |
| Material: | Carbon | | Max Pressure with 2.2″ Tire: | 39psi |
| Brakes: | Disc only | | Max Pressure with 2.5″ Tire: | 36psi |
| ERD: | 563mm (27.5″) / 600mm (29″) | | Rim Weight: | 450g (27.5″) / 475g (29″) |
Review
I have been testing the Stans No Tubes Arch CB7 Carbon Rims for around 3 months now. I use them pretty much daily and I have not been easy on them. I like to run my tyre pressures low for extra grip and I have certainly been known case jumps and break a rim.
As previously mentioned in the article. I am reviewing the rims specifically and not the entire wheel as these are custom built using different components to those that Stans use in their wheelsets. This doesn't mean you can't buy a wheelset from Stans as they do make them. I just wanted to use a hub I already had and these are my personal wheels and not just on test. So with that cleared up, what did I make of the rims?
The rims live up to the claims that Stans have laid down in their marketing materials. They really do absorb and deflect impacts that can affect both speed and smoothness of riding. This is quite noticeable. Initially, when I first starting using them I thought I was riding slower but looking at my times I realise I wasn't slower if anything I was riding faster it's just the ride felt smoother. This gave me the confidence to push harder.
Fitting the tyres and setting them up as tubeless is so easy! Some rims make it so difficult but Stans have once again shown that they are the leaders in tubeless by making their rims low profile with smooth channels where the tyre can easily slide into the bead. It was so straight forward in fact that I was able to get the bead seated easily with just a track pump. I have had no issues with the tyre becoming unseated or losing air pressure.
So, in summary, I have been really impressed with the Stans Arch CB7 Carbon Rims. I will be continuing to ride these for the foreseeable future. If you have the budget to spend on carbon wheels then you won't be disappointed in the Arch CB7's.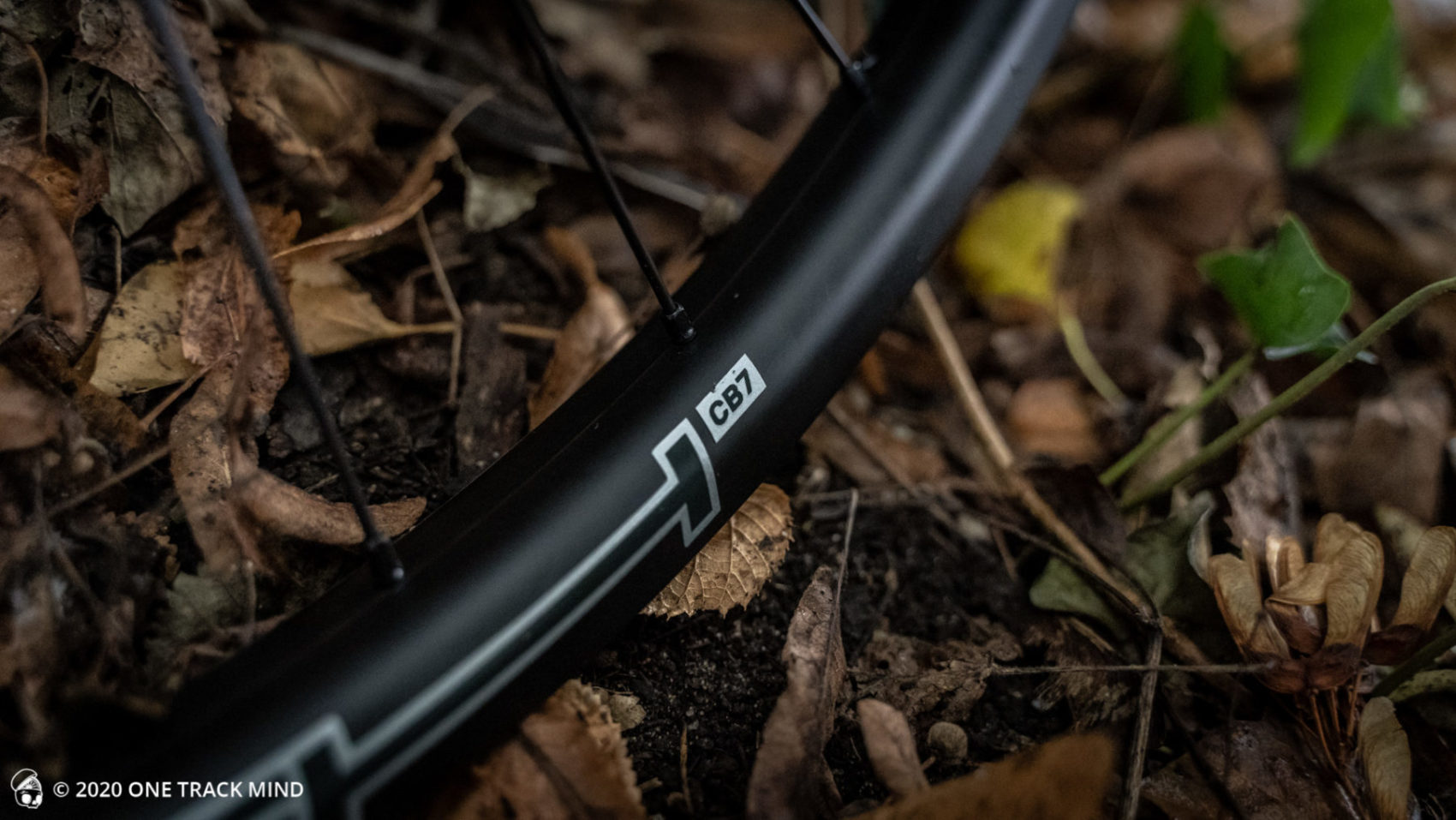 What do you think of the Stans Arch CB7 Carbon rims? Would you pay the premium price tag for carbon wheel? What are your favourite rims and wheels?
Need to learn how to set up your tyres as tubeless? Follow our video guide here. Or perhaps you want to learn more about Stans DART tyre plug tool or the Muul May Day Kit.
Let us know your thoughts and opinions in the comments section below and if you've tried these rims why not submit your own review using our review tool below.
Pros
Compliant, Silent, Look Great, Feel Great, Make Tubeless and tyre setup so easy!
Summary
A great set of Carbon Rims that live up to the claims laid down by Stans No Tubes.