Rapha Trail Knee Pads Review
Rapha has kindly sent us a pair of their Trail Knee Pads for review. These lightweight pads have been made in collaboration with RHEON™ Labs using their active polymer technology to offer innovative impact protection for mountain biking. Read on to learn more about the Rapha Trail Knee Pads and how they scored in our review process.
Rapha Trail Knee Pads Features
Main knee sleeve fabric with four-way stretch that is highly breathable and feels like a second skin for all-day pedaling comfort.
Ergonomic patterning behind the knee and wide-leg gripper higher up on the thigh stop slippage and keep pads in place.
Knee pad inserts designed specifically for Rapha in collaboration with RHEON™ Labs to control and dissipate high levels of impact.
Pads are made with an active polymer that is soft and flexible for freedom of movement but intelligently strengthens when subjected to force.
Front fabric constructed from SuperFabric™, a tough synthetic with a proprietary ceramic polymer print that is incredibly durable.
Rapha Trail Knee Pads feature Level 2, Type B protection – the highest certified level of protection found in a pair of lightweight knee pads.
Specification
RHEON™ Labs open-styled geometry for unrestricted airflow through the pad
Asymmetric construction (left and right) for freedom of movement
Removable pad inserts for washing
Seamless construction behind the knee to avoid any discomfort
Certified Level 2, Type B protection standard
Main body:
78% Recycled Nylon, 22% Elastane
Front panel:
Pad Inserts:
RHEON™Labs active polymer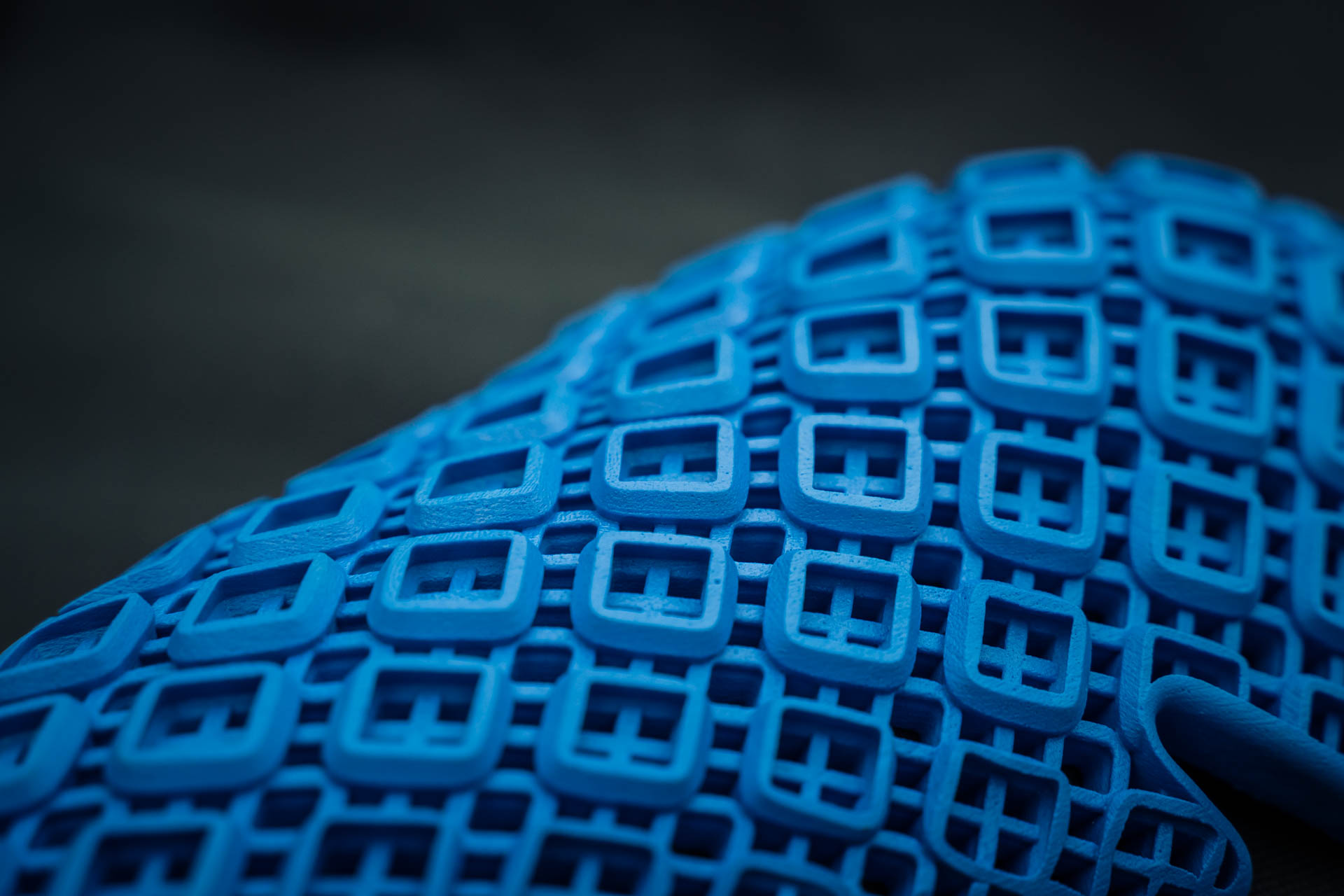 RHEON™ Labs
At the core of RHEON™ technology is a reactive polymer that intelligently strengthens when subjected to force.
The technology can control the energy of any amplitude or frequency – from small vibrations to life-threatening single impacts.
Review
I've had the Rapha Trail Knee Pads for a few weeks now and they've seen plenty of use. They are lightweight, comfortable, and look really nice. Let's go into a bit more detail.
Comfort
What can I say other than these knee pads are super comfortable. You barely notice you are wearing them even after hours in saddle pedaling away. One of the days I forgot to take them off after an early morning ride and ended up wearing them all day in the office.
The padding doesn't restrict movement and the fabric is soft and stretchy. At the top and the bottom of the pads is a grippy rubber surface that keeps the pads in place on your legs.
Price
At £80 for a pair here in the UK these knee pads are certainly at the steeper end of the market. However, Rapha is a premium brand and has the price tag to match. They are known for their quality, innovation, and attention to detail so it's not like you are paying purely for a brand label.
Also included in this price is the pad itself which has been developed by RHEON™ Labs, which makes some very impressive performance materials.
Protection
Thankfully I haven't had to really put the protection to the test with a big crash and fingers crossed I won't in the future. But with sports such as mountain biking, a crash at some point is inevitable and having the correct protective gear is really important. RHEON™ Labs have put so much research and development into their products. Their reactive polymer intelligently strengthens when subjected to force. So the harder the impact the more the material reacts.
Style/Aesthetics
There is no denying these pads look great. A simple understated look with subtle quality branding means that these knee pads look great no matter what kit you are wearing.
Rapha known predominantly as a road cycling brand have really paid close attention to what mountain bikers want and how they want to look. These knee pads are spot on and are MTB through and through.
Free Repairs
Rapha offers free repairs on their products. A great incentive to purchased products from them as not only does this mean your kit will last longer but it's also great for the planet moving away from the throwaway society we have all become far too comfortable with. I've seen similar schemes from other premium brands but all have a price tag attached. Really impressed to see Rapha offering this free of charge.
Summary
So, in summary, I am really impressed with these knee pads. They are comfortable and made from high-quality materials. However, they are on the pricer side and I would be interested to see how the padding performs if the impact is on rock and other really nasty surfaces to crash on. But I will be continuing to use these knee pads for the foreseeable future as you barely notice you are wearing them whilst riding.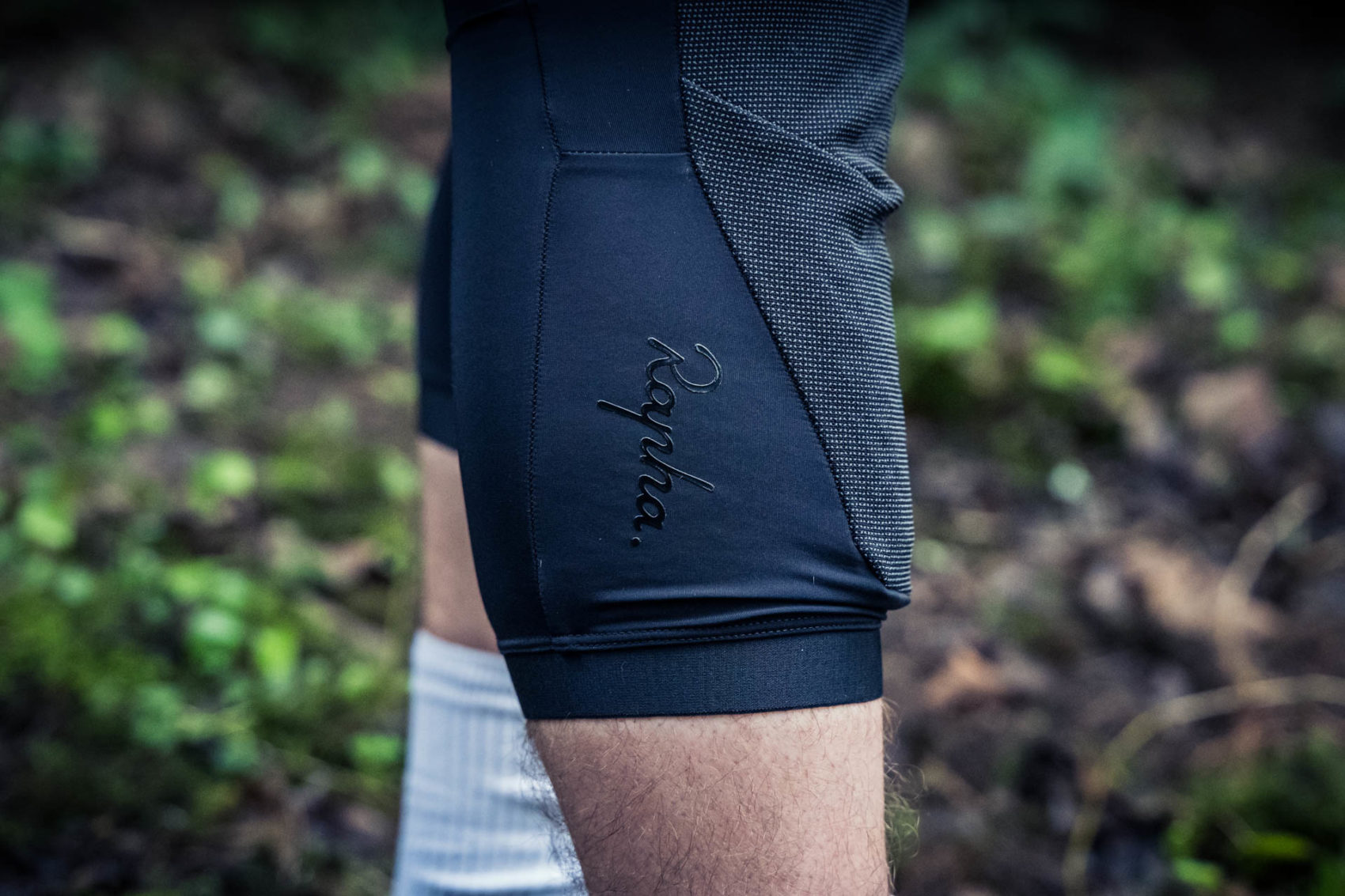 So what do you think about the Rapha Trail Knee Pads? Are you ready to upgrade your knee pads to a pair that are both comfortable and stylish? Let us know your thoughts and opinions in the comments section below.
To learn more about Rapha's knee pads as well as the rest of the Rapha MTB range check out their website here: https://www.rapha.cc/
For more articles we think you will love from us at One Track Mind MTB Magazine and our cycling partners check out the links below: