A new force, unleashed!
GT Launch the 2021 GT Force Carbon and guess what? It's a high-idler bike. The 2021 GT Force Carbon comes in three builds, Pro LE, Pro and Elite. A frameset is also available to buy if you want to build a custom bike.
Pricing
Force Carbon
Description
Colorway
UK
29 U FORCE CRB PRO LE
ING
£5,400
29 U FORCE CRB PRO
DGR
£4,600
29 U FORCE CRB ELITE
TAN
£3,600
Ruckus Management
Integrated chain guide, custom chainstay and seat stay protection.
Added Adjustability
Dropout FlipChip provides +/-10mm of wheelbase and chainstay length.
Tube in Tube Cable Routing
Keeps lines of the bike clean while still offering effortless routing of cables.
Integrated Storage
Integrated Frame Storage on all sizes – take your spare tube, inflator and multitool with you, not on you.
About the Idler
Proven on their World Cup-winning Downhill bike the Fury, GT's idler enhanced 4 bar LTS creates an optimised rear-wheel axle path for maximum bump absorption and control. It allows them to dial in efficient pedaling, maximize traction, and controlled breaking under all conditions.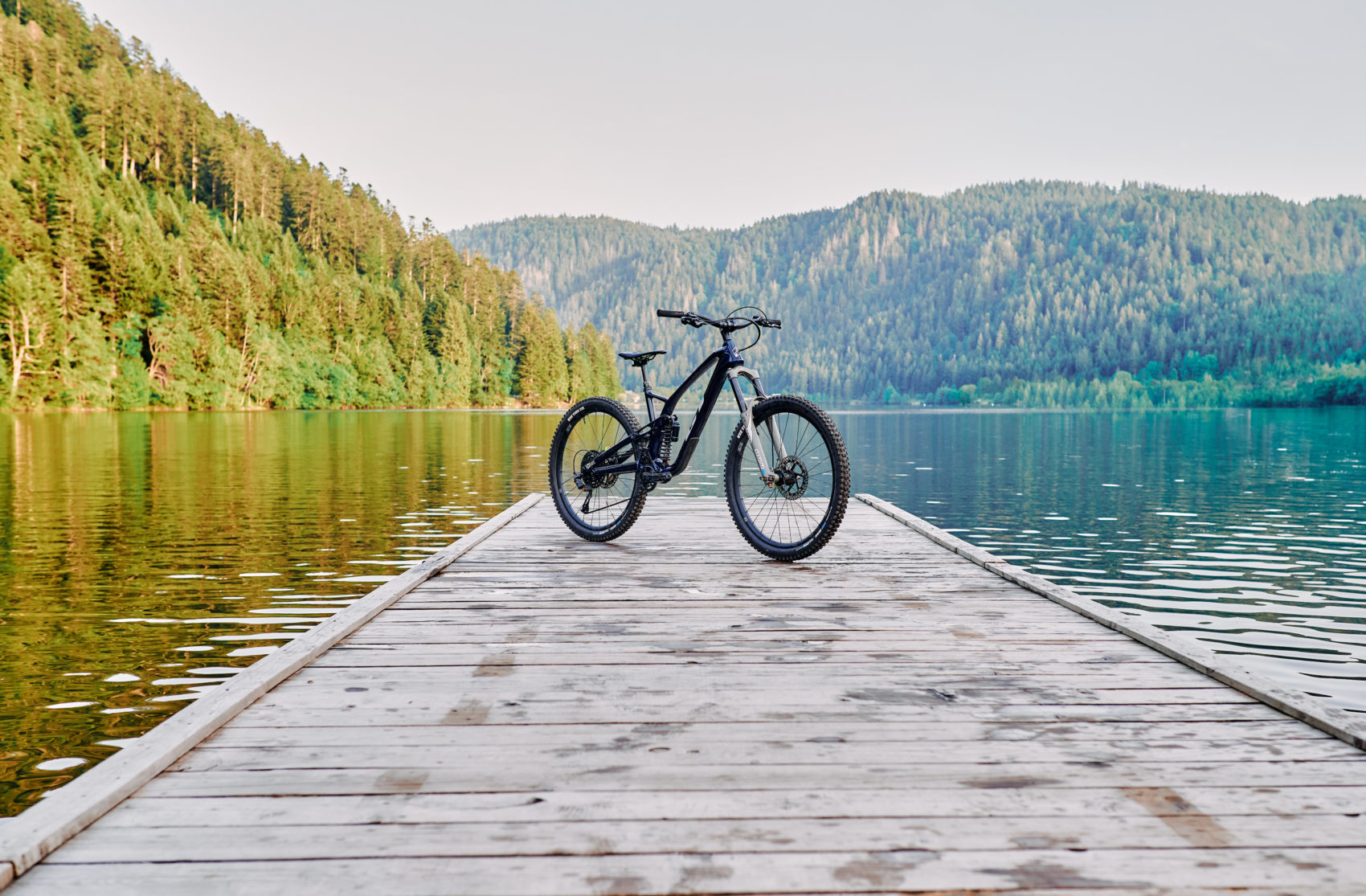 GT Launch the 2021 GT Force Carbon. So what do you think of the new GT Force Carbon 2021? Are you a fan of high-idler bikes? Will you be putting in your order for one soon? Let us know in the comments bel0w or join our forums.
You can learn more about GT and the 2021 GT Force Carbon at their website here: https://www.gtbicycles.com/
Here are some other articles we think you will enjoy: