Smith Forefront 2 Helmet Review
We recently got our dirty little mitts on the new Smith Forefront 2 Helmet for a review. Read on to find out what we think and how it performed.
Smith Forefront 2 Review
The award-winning Smith Forefront 2 helmet is the second iteration of the Forefront series. The helmet offers complete impact protection all around thanks to both the MIPS and complete Koroyd systems.
The helmet was designed to work with glasses and goggles with vents that not only keep your head cool but prevent goggles from steaming up. The helmet has a slot allowing you to mount your glasses to it for secure storage when not wearing.
The helmet has 20 vents and excellent airflow all over. The padding covers all the key points making for a comfortable helmet and has a ratchet adjuster for a perfect fit.
The Smith Forefront 2 is an incredibly comfortable helmet. After many hours of continuous riding and weeks of testing, I can safely say this is one of the best helmets I've had the pleasure of testing. The helmet fits snuggly and securely whilst remaining comfortable. The adjustability of the straps, internal fasteners, and ratchet means I can get the perfect fit for my size and shape.
Although I have not had to test an impact to the head with this helmet yet and hopefully not in the future either (knock on wood), I am confident that I am in the best of hands. The Forefront 2 features both MIPS and Koroyd systems which have been thoroughly tested. The helmet also comes CPSC and CE EN 1078 certified.
Product Details:
Protection
Complete Koroyd® coverage for lightweight, energy-absorbing and ventilated impact protection
MIPS® Brain Protection System reduces rotational forces caused by angled impacts to the head
Integrated skeletal structure creates a roll cage for added strength and impact protection
CPSC and CE EN 1078 certified
Fit / Integration
Designed for ultimate integration with Smith performance eyewear and goggles for maximum comfort, venting and storage convenience
AirEvac™ ventilation system integrates with Smith goggles and eyewear for fog-free lenses
VaporFit™ dial adjustment system offers 270-degree fit adjustment with the turn of a dial
Features
20 fixed vents for consistent airflow
Three-position adjustable visor
XT2® antimicrobial lining offers sweat-activated odor control
Lightweight, low-bulk single-layer webbing
Front and rear eyewear storage channels
Camera and light mount compatible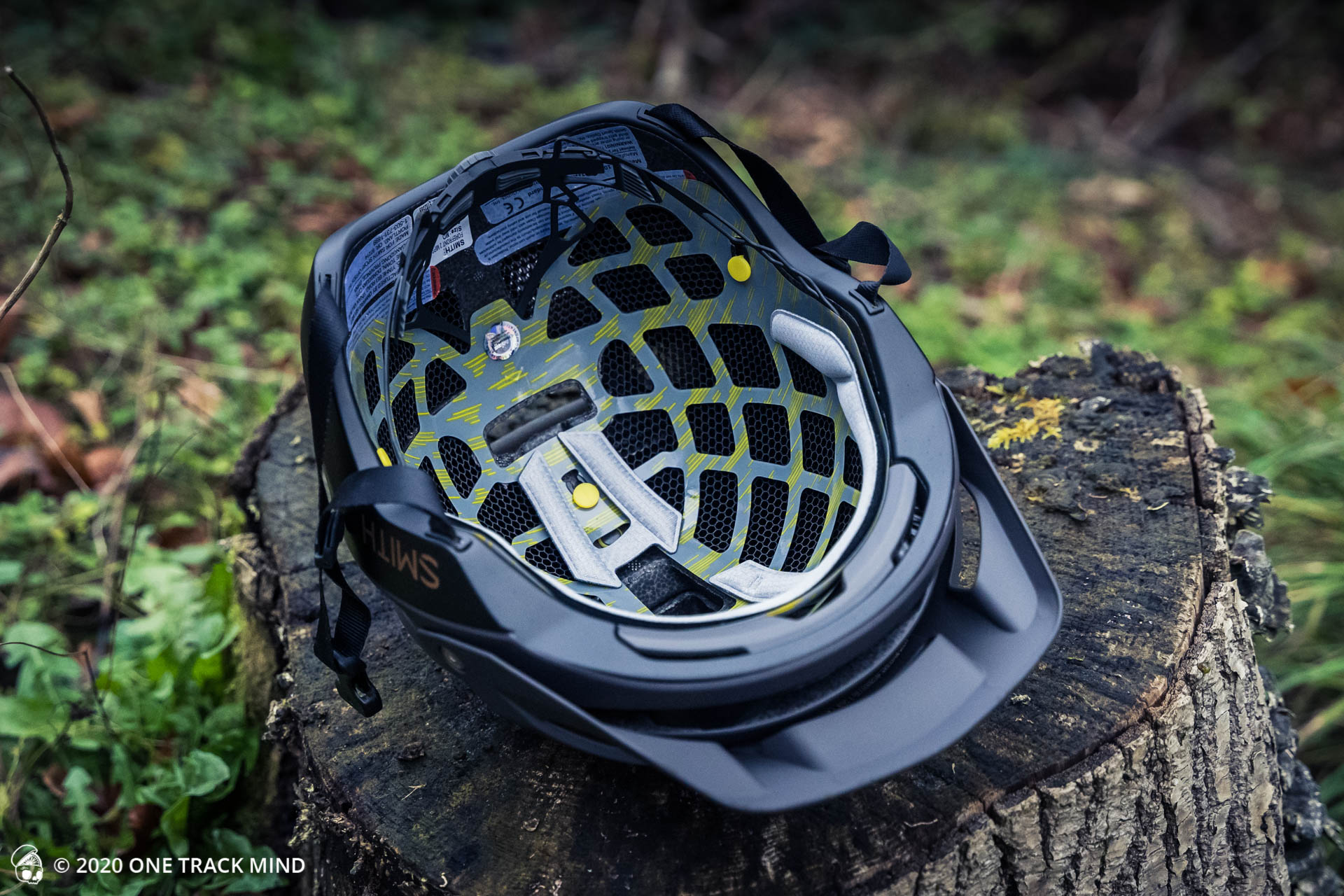 Pros
Very Comfortable
Plenty of ventilation
Works well with both glasses and goggles
Looks great
Features both MIPS and Koroyd technologies to keep you safe in an impact.
Summary
An incredibly comfortable helmet with plenty of ventilation, designed for use with glasses and goggles as well as featuring both MIPS and Koroyd technologies to keep you safe. An excellent helmet that we can't fault.
So what do you think of the Smith Forefront 2 helmet featuring MIPS and Koroyd technologies? We're big fans of the helmet here at One Track Mind Cycling Magazine. Let us know what you think in the comments below. Tell us what your current cycling helmet is and also what your favourite MTB helmet is.
You can learn more by visiting Smith Optics here: https://www.smithoptics.com/
A big shoutout to Ace Bicycles for supplying the Helmet. You can check them out here: https://acebicycles.co.uk/
For more content and media from us at One Track Mind Magazine click the links below: