Troy Lee A2 Mips Helmet Review
In this review, we take a look at the Troy Lee A2 Mips helmet. Is it as good as everyone says it is?
The A2 is Troy Lee's latest helmet that joins the already very popular A1 and many full-face helmets. You can think of the A2 as a new and improved A1 with similar looks but has more ventilation and is also lighter than it's predecessor.
The Troy Lee A2 is a premium helmet priced at £140 RRP
Protection
As good as this helmet looks, the most important thing to consider when buying a mountain bike helmet is the safety features as at the end of the day that's the main reason for wearing a helmet.
Thankfully this is an area that the Troy Lee A2 Mips helmet exceeds. The trail lid is made from two types of foam, a dense EPP (Expanded Polypropylene) used to protect the rider from low-speed impacts and an EPS foam (Expanded Polystyrene) which offers protection from high-speed impacts. Combined with the MIPS system (Multi-directional Impact Protection System) this helmet offers a great deal of protection. The MIPS system is a liner that sits in-between the helmet and your head on rubber mounts that allow it to rotate. In the event of a crash, this reduces the impact of rotational forces on the rider which Mips Protection claim may dramatically reduce the chance of brain injury.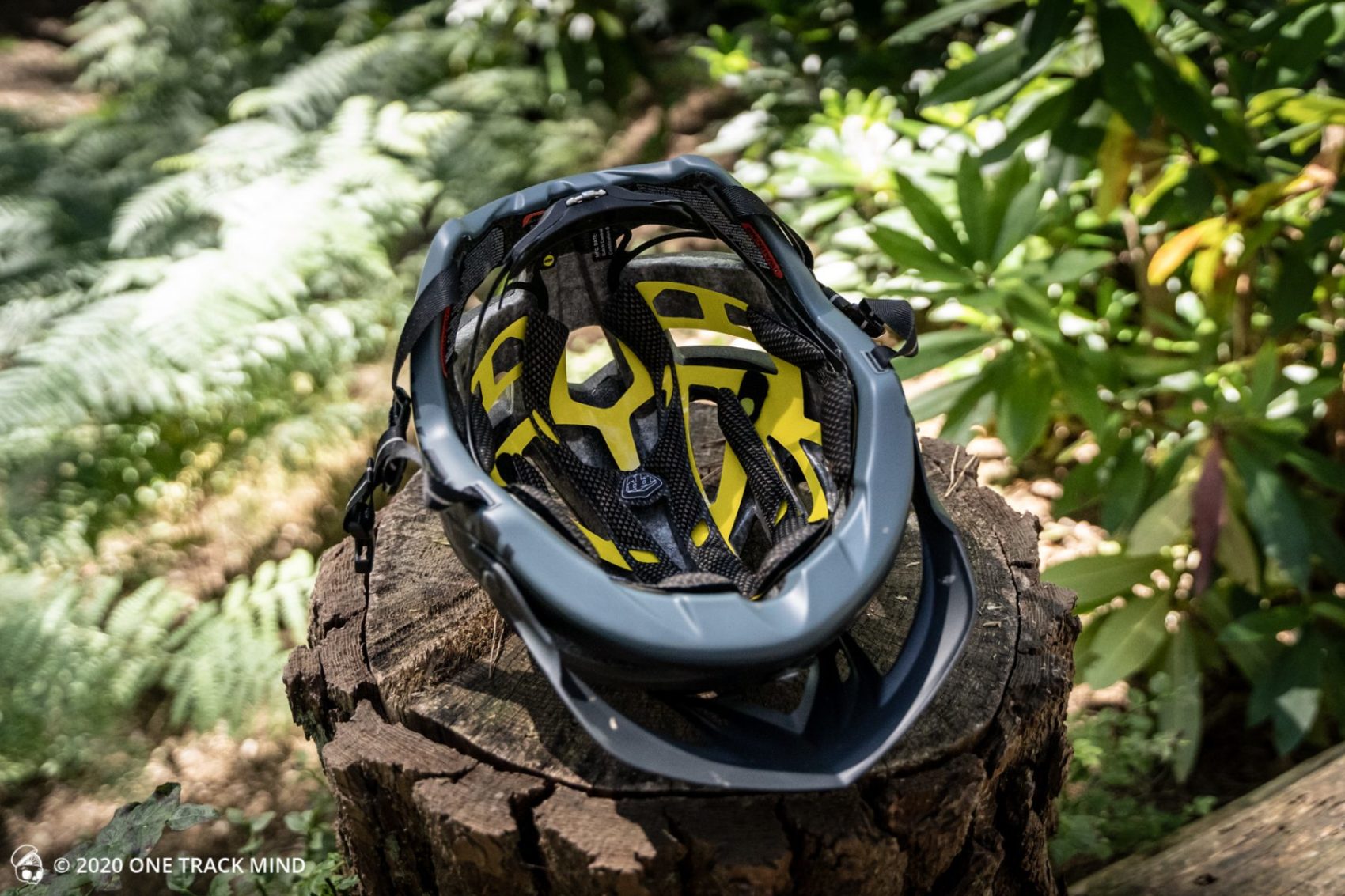 The Chin Strap
The chin strap on the helmet is your standard plastic clip system. No fancy magnets like we are seeing on some of the competitors' helmets and this is one area that is a bit of a let down for me. Sure it does the job well and is easier to use than a D-ring system but feels a little neglected considering the innovation and attention to detail everywhere else on the helmet.
The Stabiliser / Retention Unit
The stabiliser/retention unit allows for size adjustment to fit most head sizes and shapes. Using the ratchet wheel located at the back of the helmet it's easy to tighten or loosen the helmet and unlike some helmets, I've tried it feels like it is adjusted evenly across your head which helps the helmet remain comfortable even on long rides.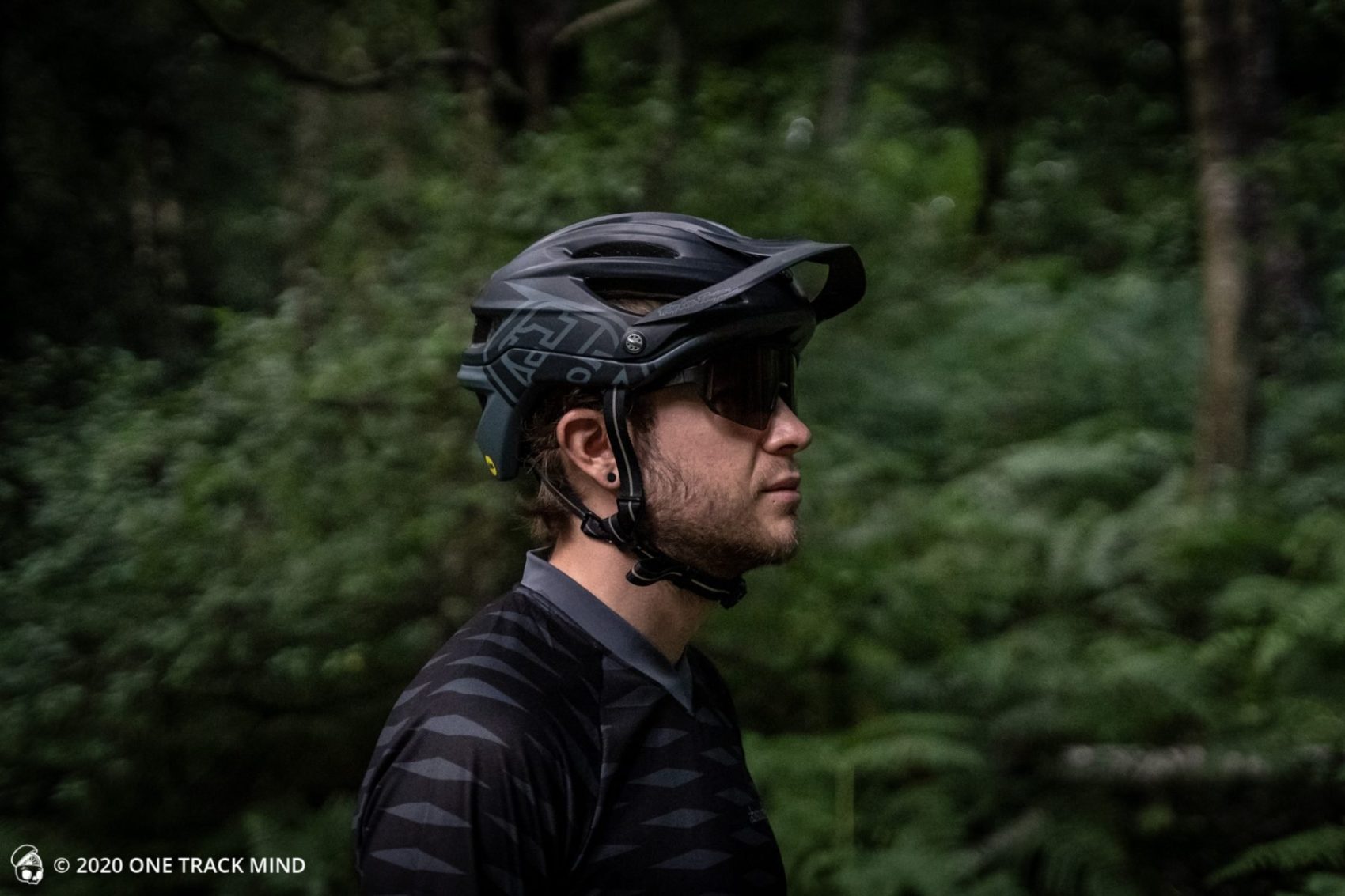 Airflow
The A2 helmet has plenty of airflow and boasts 25% more than the Troy Lee A1 helmet. However, I wouldn't say it's an industry leader as I do find I sweat more with this helmet than I have with others on the market.
Troy Lee A2 Helmet Specification
Cutting-edge safety technology with the MIPS (Multi-directional Impact Protection System)
Patent-pending, industry-first dual-density EPP = EPS impact liner provide first in class protection against high and low-speed impacts
An additional 16% more frontal EPP + EPS increases protection in common impact zones
25% more airflow over the A1 for maximum cooling power using huge intake and exhaust ports
X-Static® Pure Silver comfort liner with extended coverage and best-in-class odour protection and quick-dry moisture wicking
Innovative break-away visor screws help reduce the likelihood of snagging during a crash
Low-profile, semi-adjustable strap dividers deliver the perfect fit regardless of head shape
3 Year Warranty
350 Grams ( Size M/L )
CPSC 1203, CE EN 1078, AS NZ 2063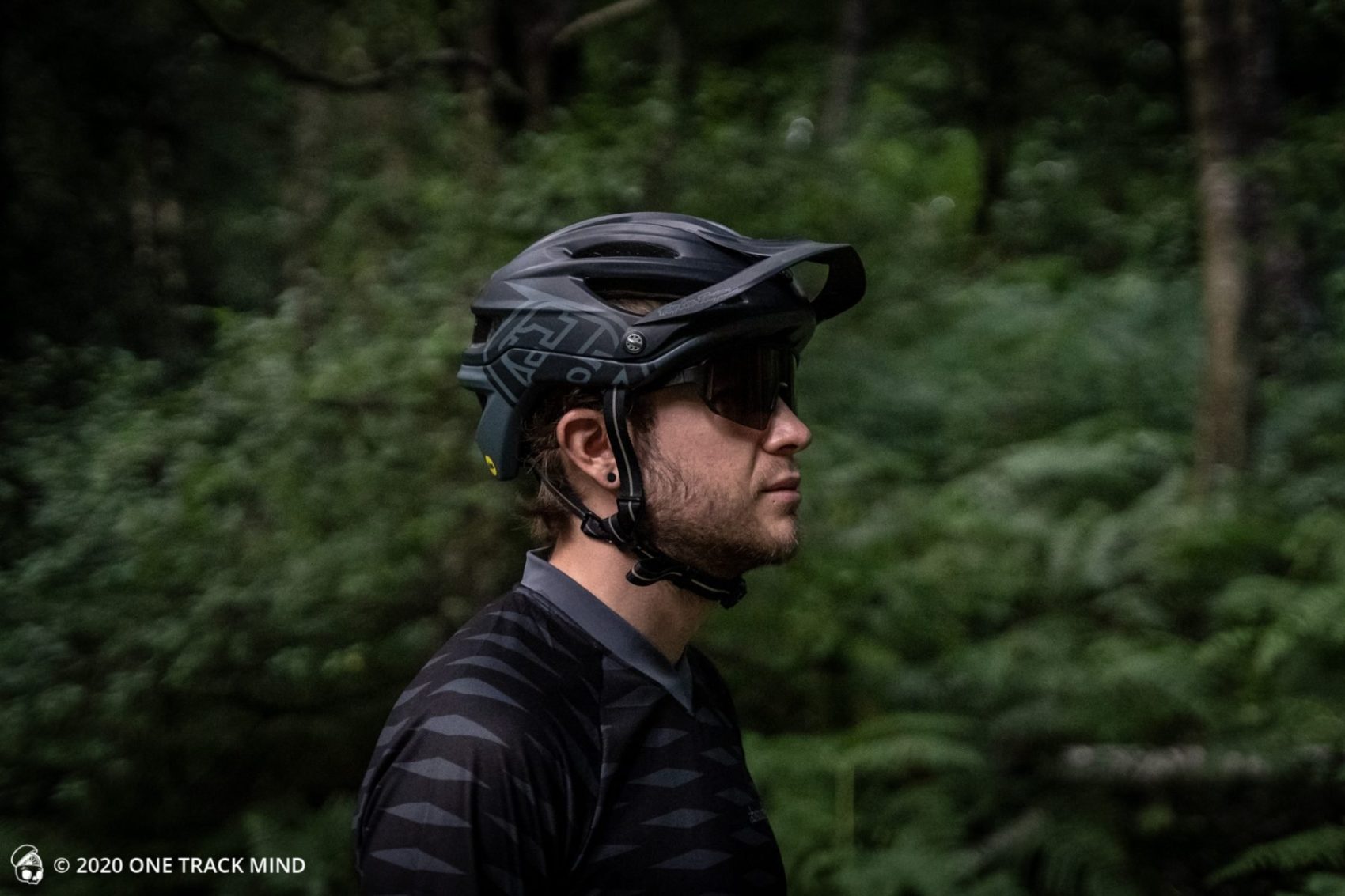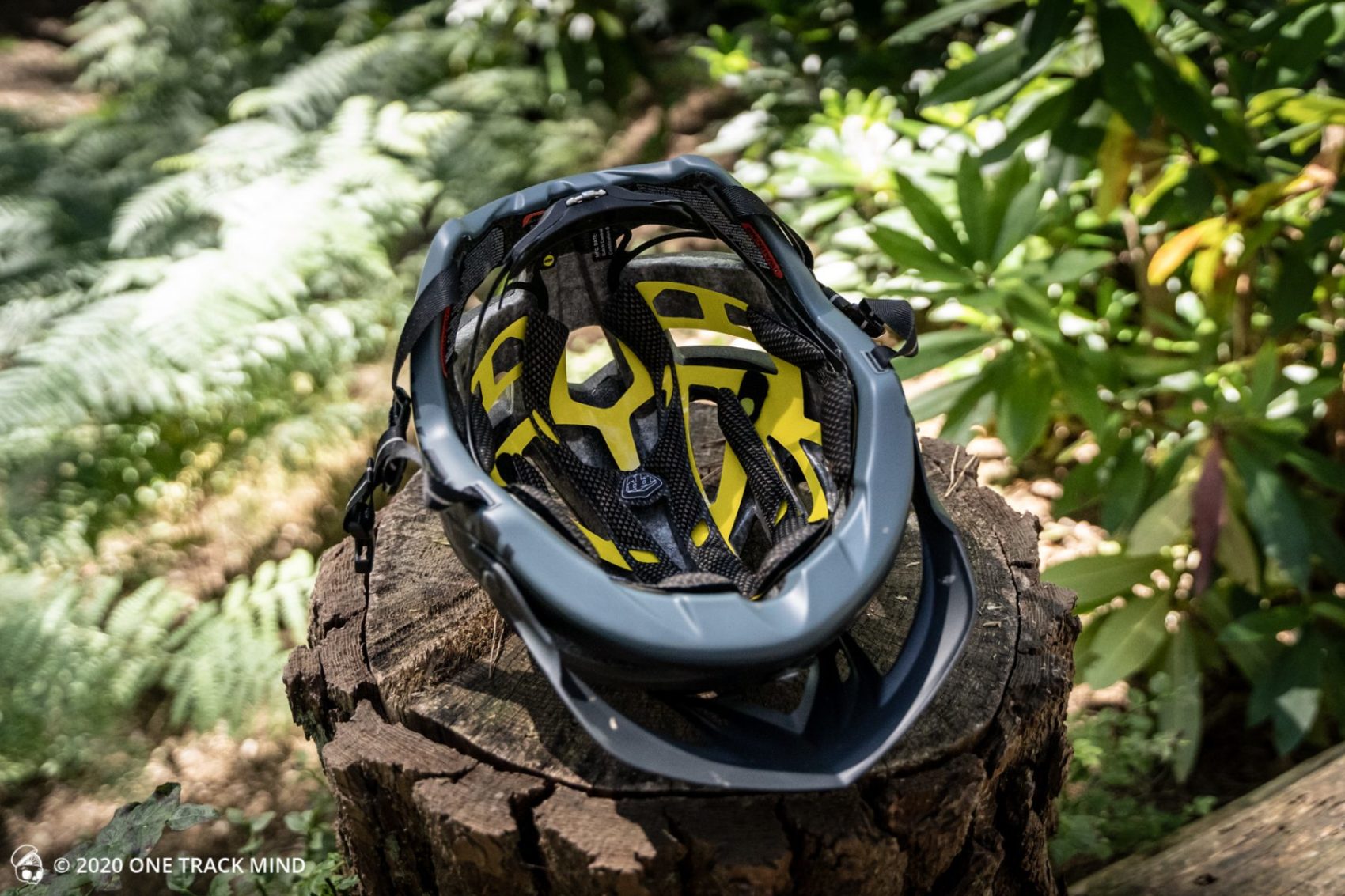 Troy Lee A2 Mips Helmet Summary
In summary, the Troy Lee A2 Mips mountain bike helmet is a great look, extremely comfortable helmet that offers industry-leading protection. However, it is an expensive lid and with only a small amount of peak adjustment, it is hard to store your goggles enduro style.
If you are looking for a great mountain bike helmet I would certainly recommend you give this one a go but make sure you try before you buy as it's important it fits correctly.
What do you think of the Troy Lee A2 MIPS mountain bike helmet? What's your favourite helmet? Do you prefer wearing a half lid or full face? Let us know in the comments section below.