Etnies unveils new Michelin package for the holidays
Just in time for the winter holidays, Etnies releases a new Michelin package today unveiling the Veer in lustrous yellow and the classic Marana in brilliant blue.
Tried, tested and proven to be three times more durable than regular rubber outsoles, Etnies and Michelin have hit pole position with the Marana and Veer once again.
The Etnies/Michelin collection is now available here: https://www.etnies.com/eu/collections/michelin/
Trevor McClung lacing up the yellow etnies Veer. You can watch Trevor in action by clicking for videos – HERE
Remaining a skateboarding shoe, household name and a fan favourite for over eight years, the Marana got even tougher with the reinvented Michelin outsole. The Marana features a fused on, injected rubber toe cap for incredible longevity and hidden lace loops to protect and withstand countless flicks. For added comfort and performance, the Marana includes a padded tongue, collar and Pro Foam 1 insole, all sitting atop of a cupsole formulated with Michelin rubber.
With a slim design approach and combining forces with Michelin, the etnies Veer is formulated to be one of the longest-lasting and toughest skate shoes available on the market. Without compromising comfort, the Veer has something to offer any type of skater with its Michelin performance rubber outsole and EVA Midsole for added durability and grip. But don't let the slimmed-down silhouette fool you as the Veer is blended together with a perfectly snug and secure fit, Foam Lite 1 insole, mesh tongue and perforated quarter panels for added breathability.
The Veer retails at €84.99 and the Marana €89.99.
The etnies Michelin collection is now available on etnies.com/Michelin or at fine local skate shops worldwide.
To keep up with etnies, be sure to follow and like: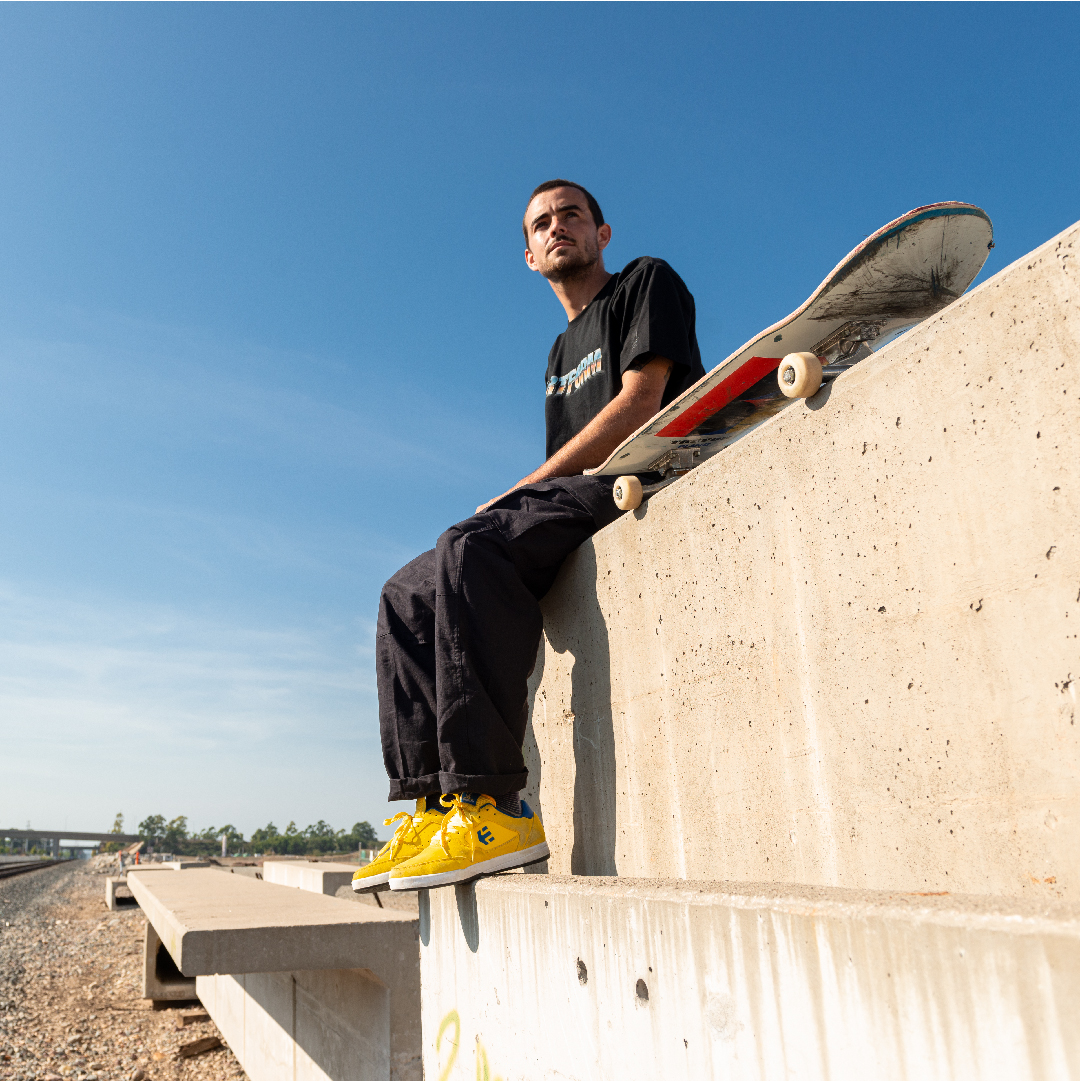 About etnies:
Built by skateboarding since 1986, etnies is the first skateboarder-owned and operated global action sports footwear and apparel company. etnies not only pushed the envelope by creating the first pro model skate shoe, but it pioneered technological advances and changed the face of skateboard footwear forever. Today etnies' vision, led by owner and skateboarder Pierre Andre Senizergues, is to remain the leading skateboard footwear company committed to creating innovative products that provide the most style, comfort and protection possible. etnies stays true to its roots by sponsoring a world class team of skateboarding, surfing and BMX riders, and continues its dedication by giving back to each of these communities. For additional information, visit etnies.com.
About MICHELIN SOLES project:
JV International is the global strategic partner chosen by Michelin for the design, development and manufacturing of high-performance MICHELIN-branded technical soles. The company is based in Italy with its partnership development offices in Como and a design & product development centre in Verona, whilst the headquarters is in Hong Kong China, as well as a production site and an R&D centre. The Italian office handles the entire process, from strategic planning, screening of new technologies, R&D, design development, partner relationship management to marketing and communication activities for the MICHELIN-branded products. (www.michelin-lifestyle.com) soles.MICHELIN.com #michelinsoles