Kids Ride Shotgun launch Magura equipped, off-road balance bike
Today, Kids Ride Shotgun has entered the bike game with the launch of their new Dirt Hero off-road balance bike.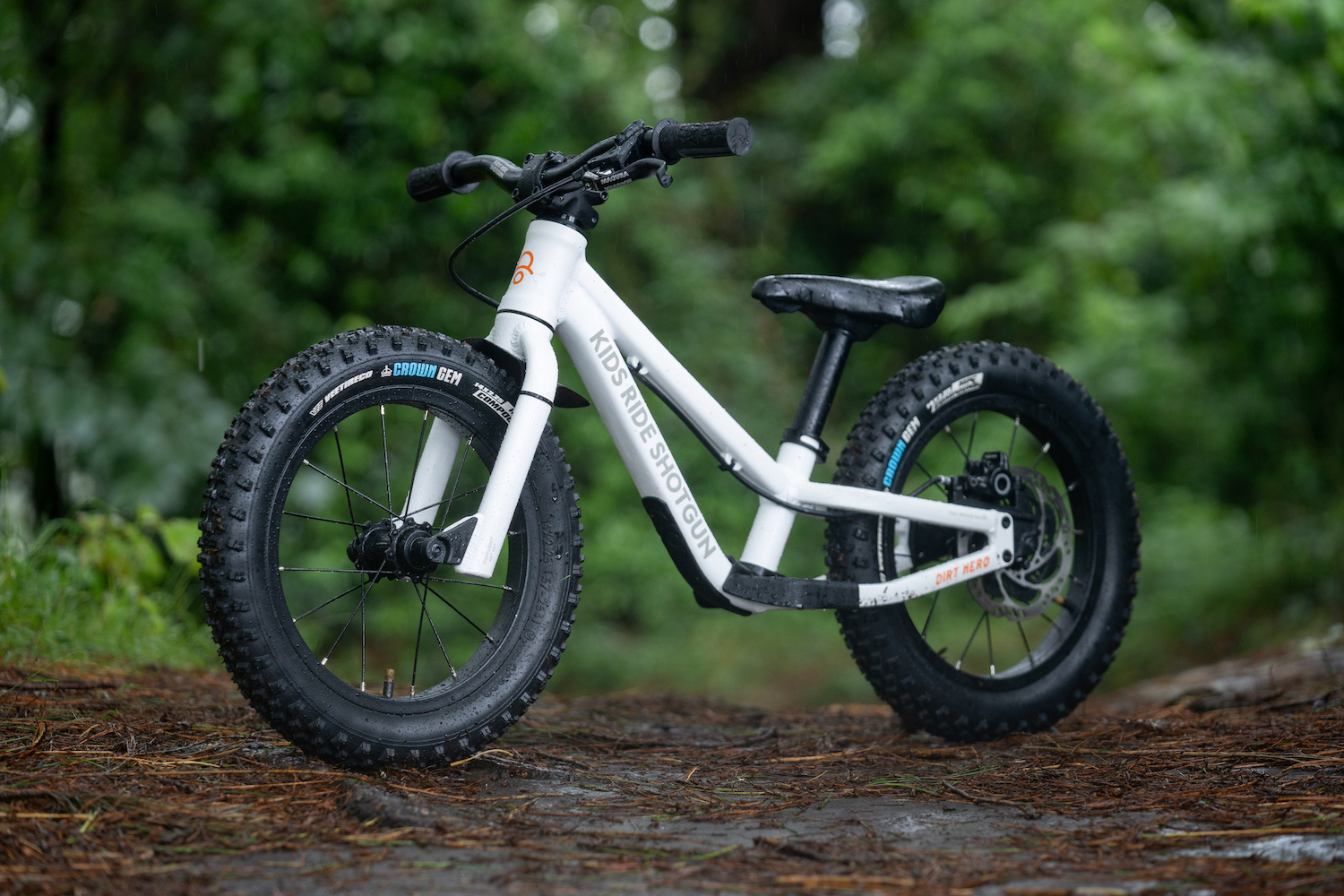 Known for introducing kids to mountain biking through their shotgun child seats, the brand's new runner bike is the next step in a parents' pathway to raising a MTB kid – designed to unlock the trails for toddlers.
"We've noticed a growing number of balance bike families hitting the trails, but we know it can be hard for parents to find a runner bike that's up to the task. That's why we set out to create a bike that would open up riding off-road for balance bike kids, enabling them to experience the stoke of mountain biking from an earlier age." – Dan, co-founder
Equipped to take 12" or 14" Vee-Tire wrapped wheelsets, and with an optional Magura MT4 rear disc brake with rotor guard, the Dirt Hero is no ordinary balance bike, it's a down-scaled enduro machine. Every aspect has been considered to ensure kids have the best possible experience when advancing from the driveway to the dirt.
"We chose Magura for the Dirt Hero because of the power, reliability, and most importantly, class-leading lever reach adjustment. The MT4, paired with the HC1 lever, is perfect for little hands. Also, the 12" – 14" convertibility helps kids avoid the big leap from 12" to 16" pedal bike, creating a smoother transition, and giving them more time on a bike they're comfortable with so that they love riding" – Stu, product manager
The Dirt Hero balance bike is designed for kids 2 – 5 years, and any MTB gear head will appreciate the details that have gone into the bike. The sealed headset, thru axles, removable footpad, and progressive geometry. The bike effectively grows with your kid thanks to the replaceable drop-outs that extend the reach of the bike for the larger 14" wheel size – you can even run it as a mullet and go 14" on the front, 12" on the rear.
The bike weighs in at 4kg for the 12" unbraked version, and is priced at £290 – with the 14" wheel set and Magura MT4 brake as optional extras.