Giant Unveils New Trance X Advanced 29 Trail Bike
Giant is introducing Trance X Advanced Pro 29, a full-composite version of the recently introduced Trance X 29 with updated Maestro rear suspension technology and a new flip chip feature that allows riders to adjust frame geometry. Building on the progressive style of the Trance Advanced Pro 29, this new series is built for riders who want the speed and agility of its short-travel predecessor with a longer-travel suspension system that opens it up to more aggressive terrain.
A new Maestro suspension system delivers 135mm of rear-wheel travel (20mm more than the Trance Advanced Pro 29) that absorbs bigger hits while maintaining an active, supple feel on smaller bumps. The trunnion mount shock has a lower leverage ratio for better pedalling and braking efficiency. This design also results in a lower centre of gravity and shorter chainstays to improve the bike's climbing capabilities and overall handling. Other updates to the rear suspension include new double-sealed bearings and hardware to improve durability without adding friction. Up front a 150mm fork complements the rear suspension for a confident, balanced feel on the trail.
"Our main goal with this bike was to improve its versatility," said Jan Cees Schellenbach, Giant Global Category Manager Off-Road. "With the flip chip you are able to have one bike with two different personalities. In the low position, it is a very capable trail bike for aggressive riding and terrain. In the high position, it turns into a great climber that is still fun to ride on the descents."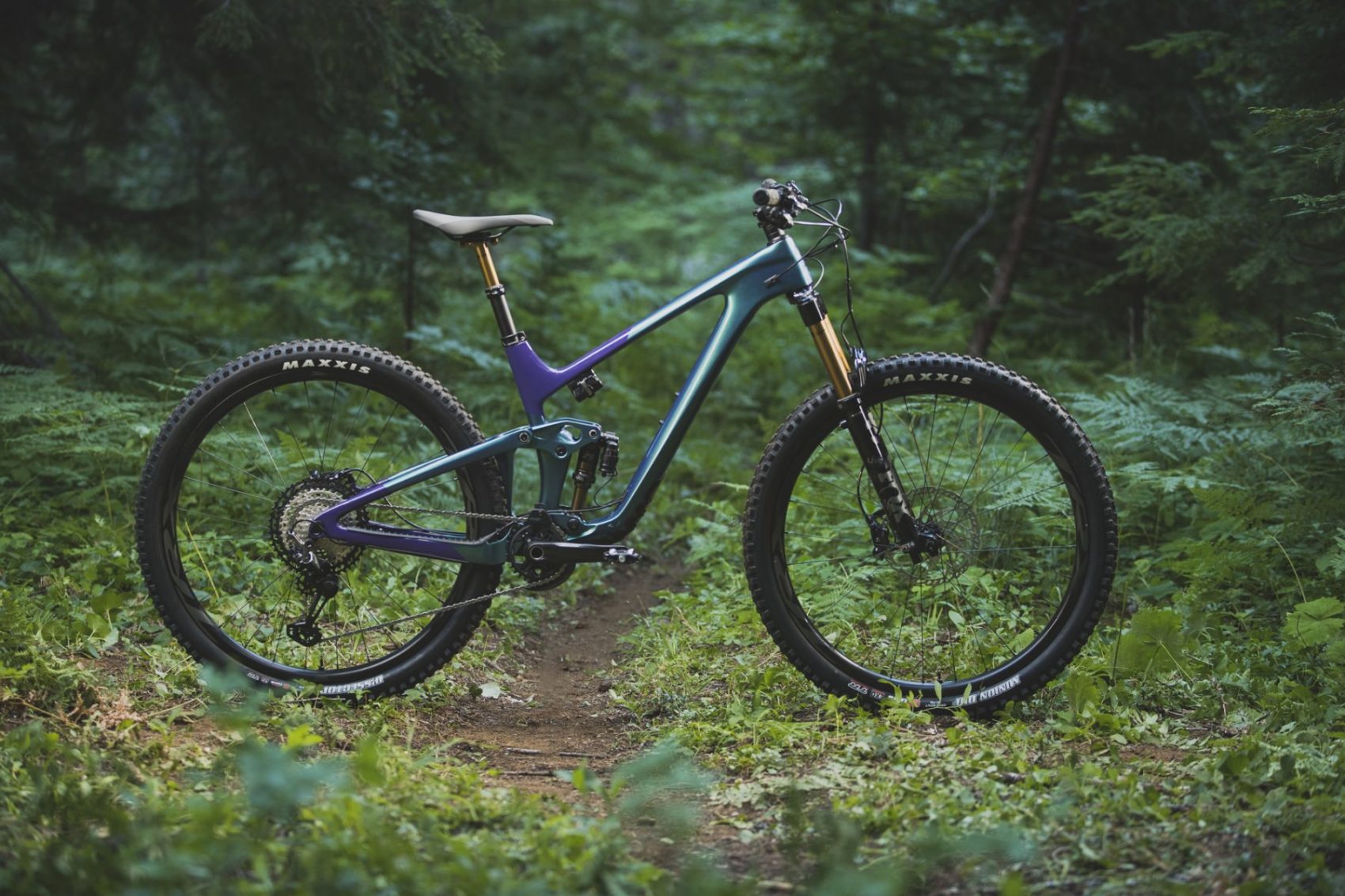 The frameset is constructed with a lightweight Advanced-grade composite mainframe and rear swingarm that makes it 25 percent lighter than the alloy Trance X 29 (2100g versus 2782g). The composite frame material is engineered and shaped to deliver a smoother, more compliant feel without sacrificing the stiffness needed to rail corners and climb with efficiency.
One of the unique features on the new Trance X Advanced Pro 29 is its new adjustable frame geometry technology. A flip-chip on the upper rocker arm lets you choose a steeper or slacker head and seat tube angle depending on your riding style and terrain. You can change the head angle from 66.2 degrees to 65.5 degrees. The seat tube angle adjusts from 77.9 degrees to 77.2 degrees. Switching the geometry also changes the bottom bracket drop from 40mm in the low setting to 30mm in the high setting. The low setting gives you slacker geometry that's better suited to faster, more open terrain, while the high setting offers steeper geometry and is recommended for slower, more technical terrain.
Giant engineers and team mechanics have experimented with flip-chip setups on several pro race bikes over the years. One of its first applications was on a prototype Glory downhill bike used by Giant Factory Off-Road Team racers. To help guide the development of the new Trance X Advanced Pro 29, the product team worked closely with several athletes and ambassadors including former XC Olympian/enduro racing pro Adam Craig and Giant Factory Off-Road Team mechanic Colin Bailey.
"It was extensive testing and rider feedback that led us to our final strategy of having quite a significant difference between the high and low position," Schellenbach said. "In addition to that, both Adam and Colin play an important role during our tuning sessions with our shock partners Fox and RockShox. Adam and Colin have completely different styles and preferences when it comes to tuning the feel and performance of the shocks. So when it's working for both of them, we know we have achieved a great tune."
Beyond its new suspension setup and geometry, the Trance X Advanced Pro 29 includes a number of trail-specific features. It has integrated chainstay and downtube protection against rocks and debris, plus a clear 3M covering on the underside of the headtube/downtube junction that protects the frame when it's loaded onto a shuttle vehicle.
The frame is also designed with clearance for high-volume tires up to 2.5 inches. Integrated ports allow for internal cable routing, including special slots for Fox Live Valve suspension setups. And all Trance X Advanced 29 models come with the latest Giant WheelSystems set up with tubeless tires right out of the box.
The Trance X Advanced Pro 29 will be available soon in the UK markets and consumers are advised to contact their local Giant retailer for further details on availability. The UK will be offering the following models:
Trance X Advanced Pro 29 1 – £4999 / €5799
Trance X Advanced Pro 29 0 – £7999 / €9199
Attached is the launch book with all the necessary information and an image of the Trance X Advanced Pro 29 0.
For more information, go to https://www.giant-bicycles.com/gb/trancexadvancedpro29