YT releases scorching hot 'Blaze' models
YT releases a blazing hot package for the existing platforms IZZO, JEFFSY, and CAPRA, YT Blaze. The 'Blaze' category translates to carbon-framed trail, all-mountain, and enduro mountain bikes with the latest suspension and drivetrain technology from SRAM RockShox. Within these new models, the IZZO Blaze is limited to 250 bikes for the market Europe & Israel and 250 for the market USA, Canada & Australia. The JEFFSY Blaze 29 and CAPRA Blaze 29 are limited to 150 bikes in each market respectively. 
YT has plenty of Good Times in store for mountain bikers all over the world. The release of the IZZO Blaze, JEFFSY Blaze 29, and CAPRA Blaze 29, introduces the highly popular existing platforms with the high-end RockShox Ultimate suspension range, enabling extensive adjustability to get your bike dialled perfectly. 
 "As a direct-to-consumer brand, we are constantly listening to the feedback the YT Family gives us. We are always looking for opportunities to improve our products. The IZZO Blaze itself is a result of direct feedback we have received since the launch last April. The Blaze model range offers riders from all riding backgrounds a high-end riding experience." 
– Markus Flossmann, Founder YT Industries 
 YT

IZZO Blaze – Added travel with high-tech Ultimate suspension
The release of the YT IZZO in April 2020 turned heads. The Japanese Anime was an inspiring creative piece and the bike itself has left its mark on the trail bike category thanks to its lightweight characteristics and fantastic climbing efficiency yet playful capabilities downhill. The award-winning bike is built for those long days in the saddle and focuses on climbing and pedalling while still performing well when heading back down the trail. The IZZO Blaze now adds a new wrinkle to the existing portfolio. The carbon-framed, 29-inch-wheeled trail bike available in sizes S to XXL has received an upgrade in terms of travel. Thanks to the RockShox Pike Ultimate fork, the latest iteration of the IZZO chews up more techy trails with 140mm of travel up front. This bike offers a little more downhill prowess without sacrificing the stellar uphill characteristics. The suspension set up concludes with a RockShox Deluxe Ultimate shock giving 130mm travel in the rear. The increased range of the 12-speed SRAM GX Eagle 52T drivetrain delivers more power on the uphill while making every climb effortless. This beefier package concludes with SRAM G2 RSC brakes, MAXXIS Minion DHR II tires, and a DT Swiss M 1900 Spline wheelset. 
Fast. Agile. Sharp. – YT's introduction of the IZZO was something else 
YT JEFFSY Blaze 29 – Big wheels and high-performance suspension for a big day out
The JEFFSY is every rider's best friend. Like riding challenging enduro trails AND churning out hundreds of meters of altitude in a day? Then JEFFSY will have you covered. The modern all-mountain geometry and carbon frame is available in sizes S to XXL. The Twotone Silver colour will turn heads on the trails and is limited to 150 bikes both in the US and the rest of the world respectively. The JEFFSY Blaze 29 build enables a playful and exhilarating experience up and down the mountain. Thanks to 150mm travel front and rear courtesy of the RockShox Lyrik Ultimate fork and RockShox SuperDeluxe Ultimate rear shock this all-mountain machine will deal with every rock and root in its path. Additionally, the DT Swiss M 1900 Spline wheelset and MAXXIS Minion DHF and DHR II tires guarantee maximum grip when needed. The 12-speed SRAM GX Eagle 52T and its extended range allow for improved climbing abilities while SRAM G2 RSC brakes provide perfect modulation and braking power. The package includes the YT Postman dropper post, Renthal Fatbar 35, and Sensus Lite grips. 
YT CAPRA Blaze 29 – Blaze down the trails on the ultimate enduro rig
The GOAT is the most popular YT bike and ideal for big hitters! The CAPRA Blaze 29 is available in frame sizes M to XXL and caters to the needs of bike park rats and enduro enthusiasts alike. The 'Blaze' model variation enables maximum adjustability and 170mm of travel thanks to the RockShox ZEB Ultimate fork up front and RockShox Super Deluxe Ultimate shock in the rear. This gravity-greedy bike excels on the downhill and will overcome any obstacle with ease while the SRAM Code RSC brakes offer the perfect modulation and braking power you need. Despite its downhill focus, this enduro rig is a capable climber, and the new 12-speed SRAM GX Eagle 52T with its greater range improves the uphill characteristics. Big jumps and highly technical terrain require wheels and tires that live up to heavy-duty riding and big impacts. The DT Swiss E 1900 Spline wheelset and MAXXIS Assegai and Minion DHR II tire setup do just that. The package is completed with the YT Postman dropper post, Renthal Fatbar 35, and Sensus Swayze grips.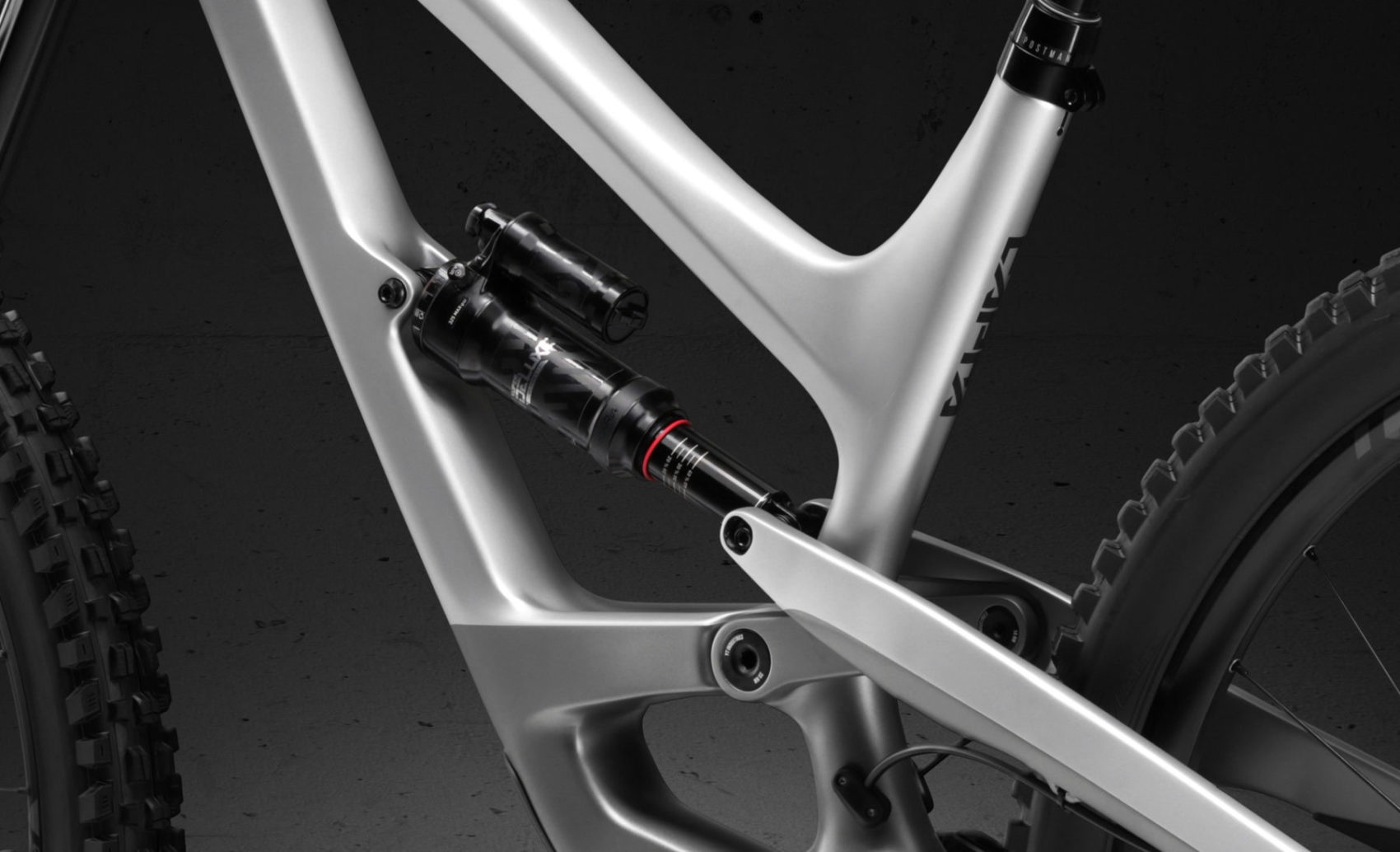 About YT Industries
YT Industries was founded by Markus Flossmann in 2008 to give talented riders access to competitive dirt jump bikes. YT stands for Young Talent and reflects its founder's approach to life: No matter the age, it is never too late to explore your hidden talent or passion and to try something new. It is never too late to LIVE UNCAGED. 
To this day, YT focuses on mountain biking and offers a wide range of products from downhill and enduro to trail bikes as a direct-to-consumer brand. YT bikes are distinguished by a high quality for an exceptional price. Be it Red Bull Rampage, Downhill World Championships, or World Cups, YT bikes have dominated at world-class events and carried the best athletes to major titles. 
What do you think of the YT Blaze models? Let us know in the comments below.
Here are some other articles that might interest you: