NEW Smith Optics BOBCAT HYBRID SHIELD SLAYS ACROSS SEASONS & SPORT DISCIPLINES
Smith Optics launch the new Bobcat performance eyewear. Offering complete coverage and protection across sport disciplines and seasons, the new Bobcat sunglass provides the features and innovations of its bestselling counterpart, the Wildcat, in a smaller face fit and lightweight feel. The versatile crossover design with a modern fit and fierce flare pairs goggle-like performance with the airflow and comfort of a sunglass to support a vast range of adventures, from enduro trail rides to backcountry powder missions.
Enduro trail riding to gravel adventure or backcountry powder mission, the Smith Bobcat sunglasses are for riders and skiers who want the full coverage of the Wildcat with a smaller fit and a lightweight feel. This hybrid design pairs goggle-like coverage with the airflow and easy-wear feel of sunglasses. ChromaPop™ brings out the details on forested trails and in bright alpine bowls. The lens is interchangeable, and a clear lens is included for low-light needs. No-slip fit details keeps them in place through rocky terrain and high-speed descents.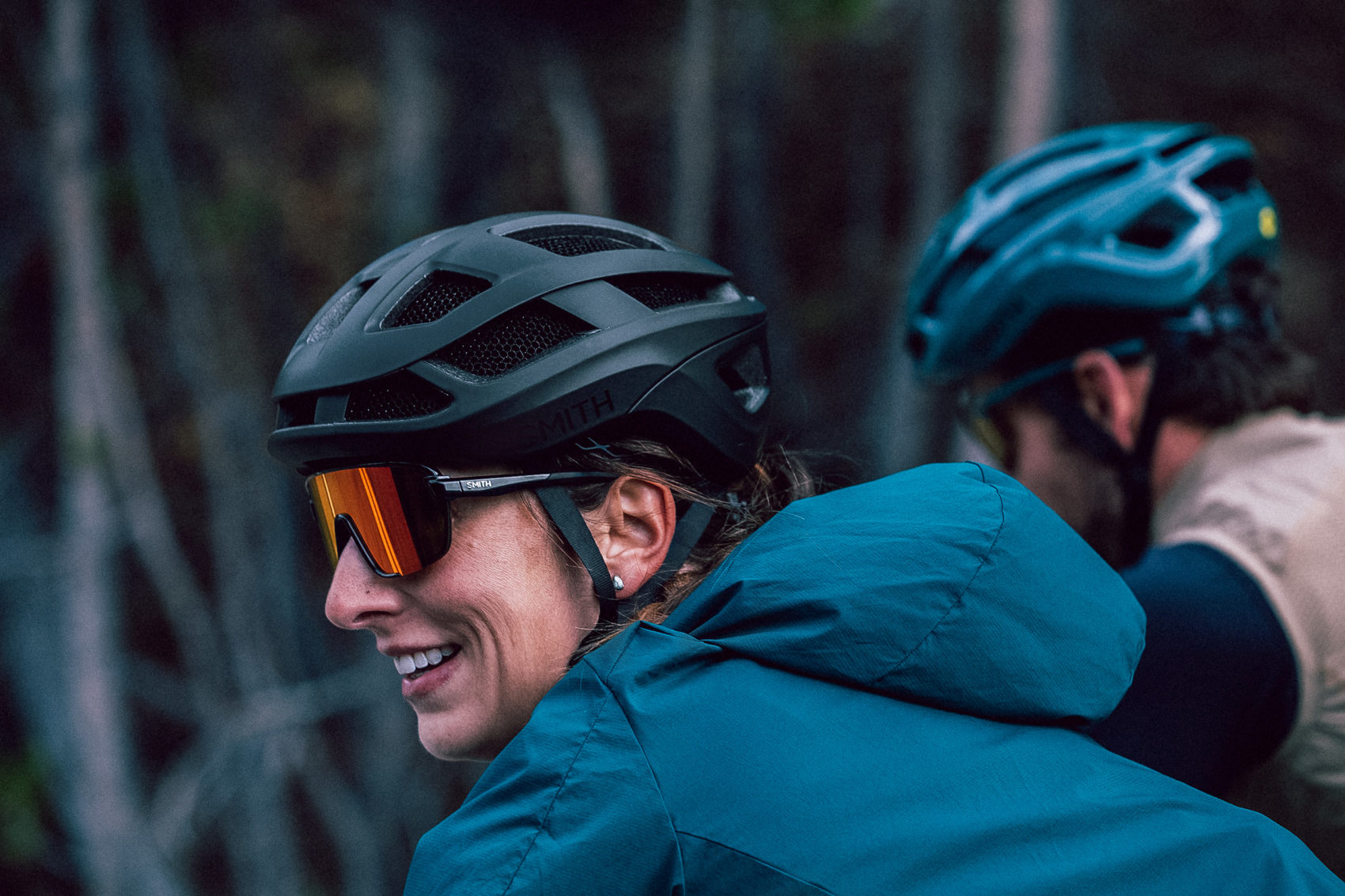 Constructed from EvolveTM bio-based frame material with adjustable flex, the 5-base lens curvature of the Bobcat has a slight wraparound fit across the seven colour options. Offered exclusively in interchangeable ChromaPopTM lenses – including a Photochromic Clear to Gray option – designed to cut glare while enhancing contrast, definition, natural colour and unmatched clarity on forested trails and in bright alpine bowls. A secondary clear bonus lens is also included for low-light conditions.
Flexible autolock hinges hold the Bobcat frame open for putting them on and off the face easily with one hand, while the addition of megol temples and two-position adjustable nosepads provide non-slip grip so they stay on the face through rocky terrain and high-speed descents.
Vision
ChromaPop™ lenses enhance contrast and natural color to make the details pop.
Light-sensitive photochromatic lenses adapt to changing light conditions.
Interchangeable lenses.
Frame
Evolve™ bio-based frame material is lightweight and durable
AutoLock hinges hold frames open for easy one-hand on and off
Fit
Small to medium fit, large coverage
5-base lens curvature
Slight wraparound fit
Megol temples and nose pads provide non-slip grip so glasses stay put
Two-position adjustable Megol nose pads
Included
Performance hard case
Microfiber bag
Extra clear lens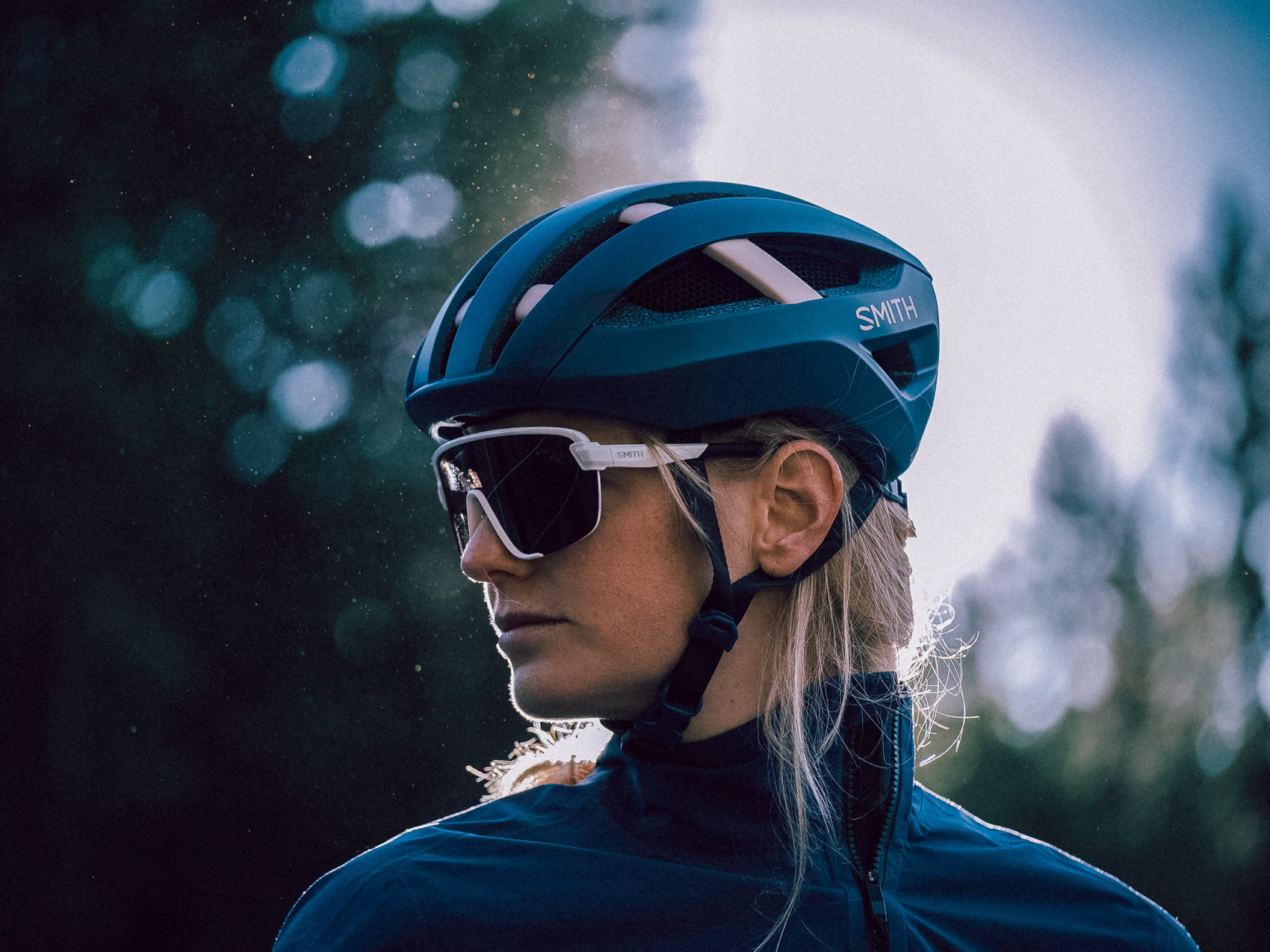 The new Bobcat (RRP £174.99 Non-Polarized ChromaPop, £184.99 ChromaPop Photochromic Clear to Gray and includes a secondary lens, hard case and microfiber bag) is available now at select UK retailers, distributed by Ultra Sport Europe.
So what do you think of the Bobcat glasses from Smith Optics? Do you prefer to wear glasses, goggles or neither? Who is your go-to brand for eyewear? Let us know in the comments below.
For more articles from us at One Track Mind Cycling Magazine and the brands, we work with check out the links below: