Nukeproof – Scouting About Part 3
Scouting About Part 3 is the third part of the Nukeproof video series called Scoutin' About. Scouting About Part 3 features riders; Elliot Heap, Adam Brayton, Lil' Rob, and Black Samson.
If you've missed the previous ones you can catch up on:
"Quite possibly the best video shoot in the world*, ever (*we can't prove this statement).

Our Scoutin' About Series encapsulates everything we all love about bikes. Simple no nonsense, messing about with mates, getting the stoke kettle boiling hot and egging each other on to go bigger, faster and wilder. All this on the Nukeproof Scout (our hardtail- for business purposes you can click here to look at a Scout).

This is the third in the series we've shot with Tommy C, all have been gems and weirdly there was a demand for more madness. So despite no real need to promote a bike when demand is already "slightly high", this edit just for pure entertainment value and put a few smiles on people's faces (plus in a loose term it features our new Ridewear too- so there is some commercial sense to the bill payers).

Why is it good? Well this is the faces of us lot all day watching the clips back and one photo that encapsulates what Scoutin' About 3 is all about- pure mindless fun.

Nukeproof
Scouting About Part 3 Class of 2021
Scoutin' About veteran, Elliott Heap on the Team Chain Reaction Cycles spec Scout 275.
Winner of the SCO'scar for best dismount (Should have read the no running on wet wooden pier signs). Also, first to send it out of the park.
Adam Brayton Aka Grandad:
Grandad Adam Brayton (who Scout'ed all the locations) & a Scout 275 dripping in Hope goodness.
SCO'scar winner of the biggest send to absolutely and utterly nothing. Also, The Shameless award, as he put on a wet suit to jump into the lake (But then he is a Grandad).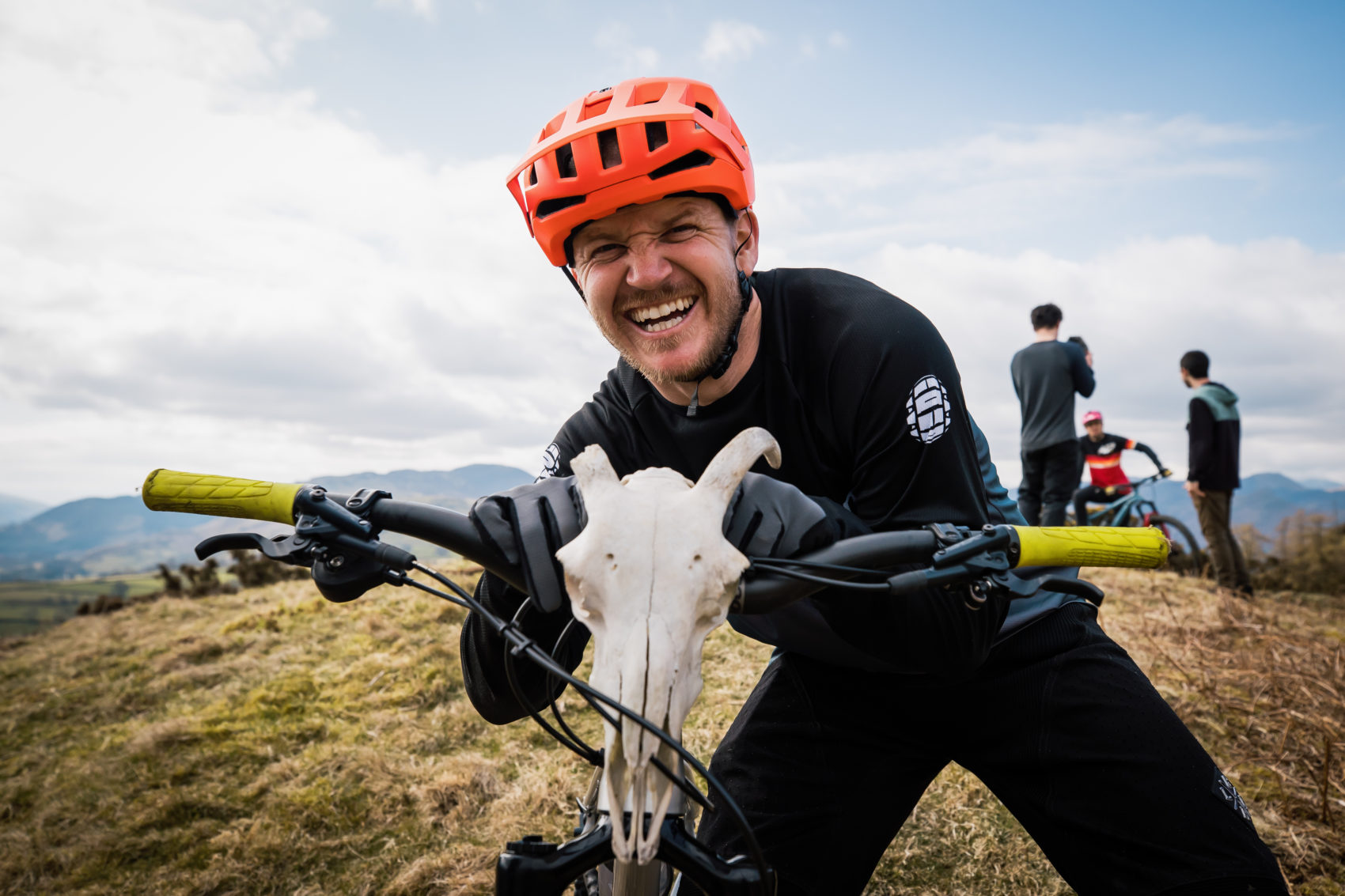 Mr Scout* (*according to the Nukeproof Scout owners forum) Blake Sampson. Riding his custom spec Nukeproof 275 Pro al la GMBN spec.
SCO'scar winner of Fans favourite – Blake "can I have your autograph" Sampson
The wildest man this side of Runcorn: Lil' Robbo On the Stock Scout 275 Race (The one that you, I, and the rest of the world can buy). Unfortunately, whilst "taking it easy" Lil'Robbo foot decided it wasn't liking the direction it was facing and did a U-Turn. You will be pleased to know he's on the mend, but all our thanks to the awesome ambulance crew and NHS staff that rebuilt him. He will be back….
SCO'scar winner of most dangerous man on the hill and funniest man ever on Gas and Air.
Thanks to Tommy C's new dad+ camera for the filmmaking and Laurence Crossman-Emms on the pictures, film graphics from Jon Gregory. Filmed somewhere up North, Adam Brayton (and marra's) did a masterful job of building & finding locations for the shoot. Once you have enjoyed the edit, we will follow up shortly with bike checks from each riders steed, plus a full photo story (there too good). Don't forget there is a serious sales message here you too can buy the threads that Elliott, Adam and Owen are wearing too as our new Ridewear line is out now!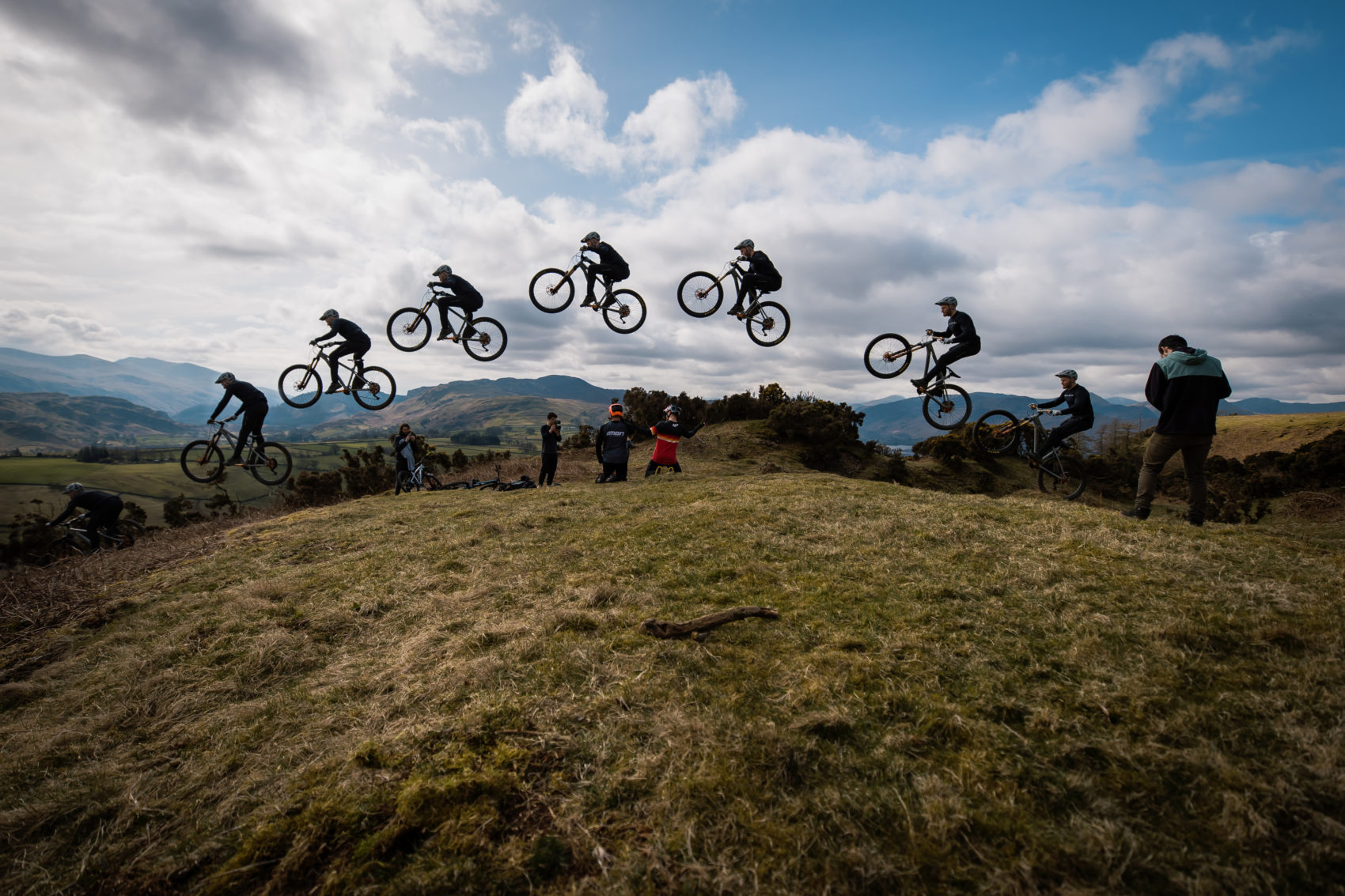 Huge thanks to Elliott, Adam, Blake, Lil Robbo (RIP), Tommy C, Laurence, Jack, Oli, Katie, the Cumbrian Ambulance service, and all the staff at Cumberland Infirmary.
So what did you think of the latest video from Nukeproof; Scouting About Part 3? Let us know in the comments below or in our forums.
Here are some other articles we think you will enjoy: