Revgrips Pro Series MTB Grips
Revolution Suspension Grips are different from all other grips. They float and do not touch handlebars. There are small rubber inserts mounted into the grip clamps and use tuning washers (Pro Series only) to adjust their float and feel.
By separating the riders' hands from direct contact with the handlebar, high-frequency vibrations are significantly reduced. This minimises hand pains and arm pump. To take this further, the grip twists just a few degrees, which is just enough to mimic the twisting your hands go through when moving around normal, static grips. So, less fatigue on your palms but also naturally reducing the need to hold on as tightly over rough ground (such as at bike parks), thus further reducing arm pump. 
In this article, we take a close look at the Revgrips Pro Series MTB Grips to see if they live up to all the hype, reduce arm pump and whether they are worth the premium price tag. Read on to read the full Revgrips Pro Series Review and find out if these are the best MTB Grips
Revgrips are an American company that target not only Mountain Bikers but also ATV and BMX too. They have come up with a revolutionary approach (Pun Intended) to MTB Grips having the grip itself suspended on top of the handlebar using rubber inserts allowing the grip to rotate a small amount which in theory will reduce vibration and increase grip when riding over rough terrain.
Revgrips Review
Fitting
To test the Revgrips I first tested to see how easy they were to fit. They require additional setup when compared to more traditional MTB Grips as you need to install the rubber inserts, tuning washers, endcaps and sleeve.
This is one of those products that it's best to follow the instructions as even though they are quite straightforward to set up it's very easy to over tighten and potentially strip the endcap bolts.
Fitting was fiddly and it's easy to drop and lose parts such as the rubber inserts. It took me a few attempts to install. You can view the how-to guide in the video at the bottom of this article.
It's also easy to lose parts when removing the grips as well so it's best to be prepared for this and try and avoid removing the grips when out on the trails.
Hands-on Ride Test
Initial thoughts on the grips were that they were very comfortable. The rotation in the grip is very subtle and in no way negatively impacts the ride quality.
The grips were tested on a carbon short travel Transition Throttle hardtail mountain bike to try and exaggerate the effects of vibration and arm pump. I completed a full ride with the Revgrips and then repeated the same ride with some SDG thrice grips to see what the difference was.
During the ride, the differences were very subtle. I felt comfortable riding the trails with either grip however towards the end of the ride it was clear that I was suffering from a lot more hand and arm fatigue on the traditional grips as opposed to the Revgrips where I was only noticing a small amount of fatigue in one hand.
I did notice that when riding without gloves that the grip wasn't as effective when my hands started to sweat. The grip pattern isn't the grippiest in wet conditions.
Price
Revgrips are often overlooked due to the premium price tag of £99.99 RRP which is significantly more than other grips on the market which are usually priced below £20.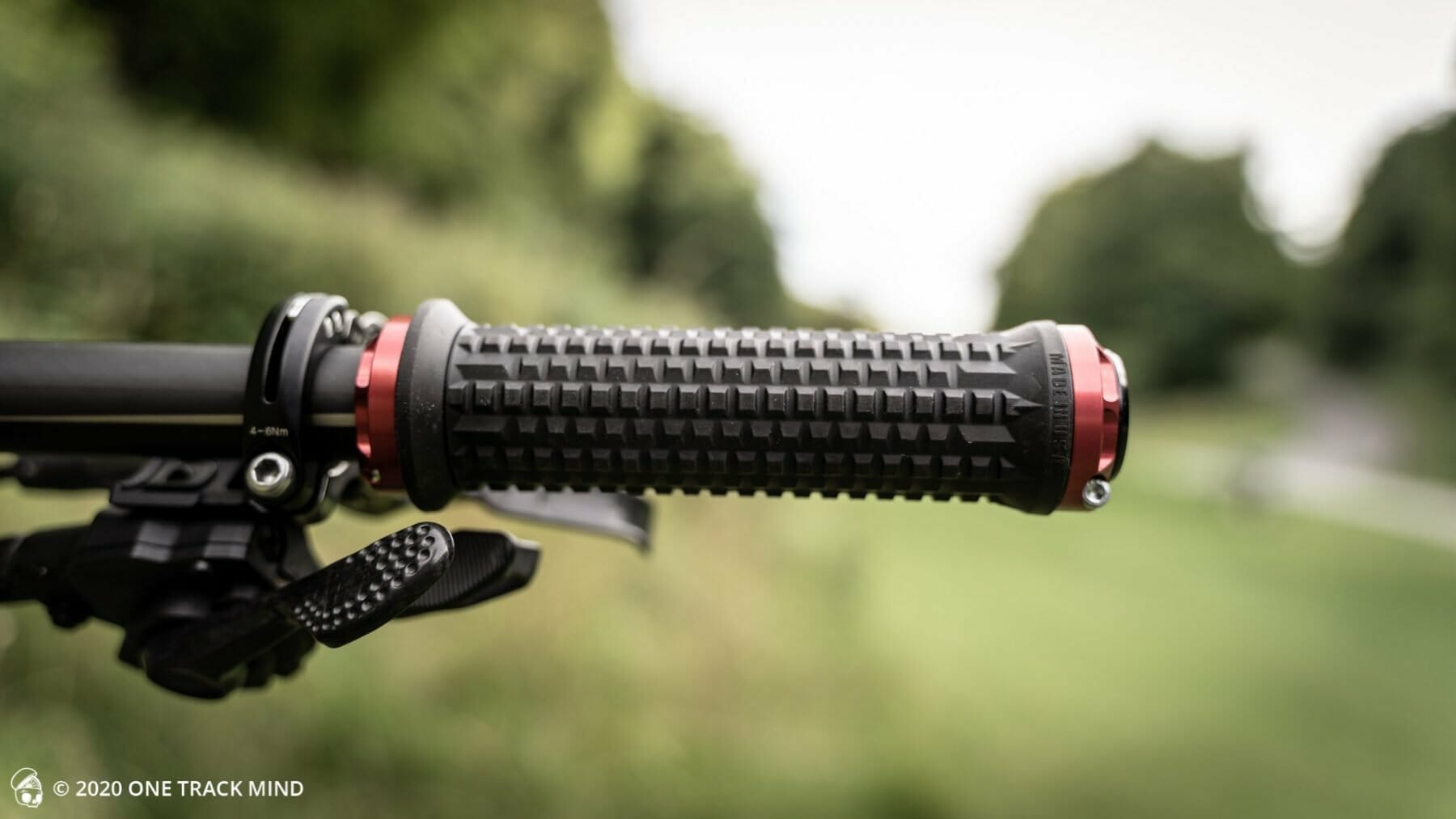 Revgrips Pro Series Review Summary
In summary, the Revolution Suspension Grips do reduce some arm pump and fatigue when compared to a traditional mountain bike grip. There are plenty of aesthetic customisation options with different coloured end caps and sleeves as well as different grip patterns and even different width tuning washers allowing you to tweak the feel of the grip. They also come in different widths enabling you to select the best possible fit for your hand size.
These are a premium grip that comes with a premium price tag. If you have £99.99 to drop on a set of grips which offer some subtle performance gains then you will not be disappointed as these look and feel great. However, don't expect drastic improvements.
The grip sleeves can be replaced separately if they are worn to prevent you from having to fork out another £99.99. Revgrips also offer a cheaper version called the race series that have fewer tuning options but cost £69.99.
I would recommend these grips and will be continuing to test them over the coming months.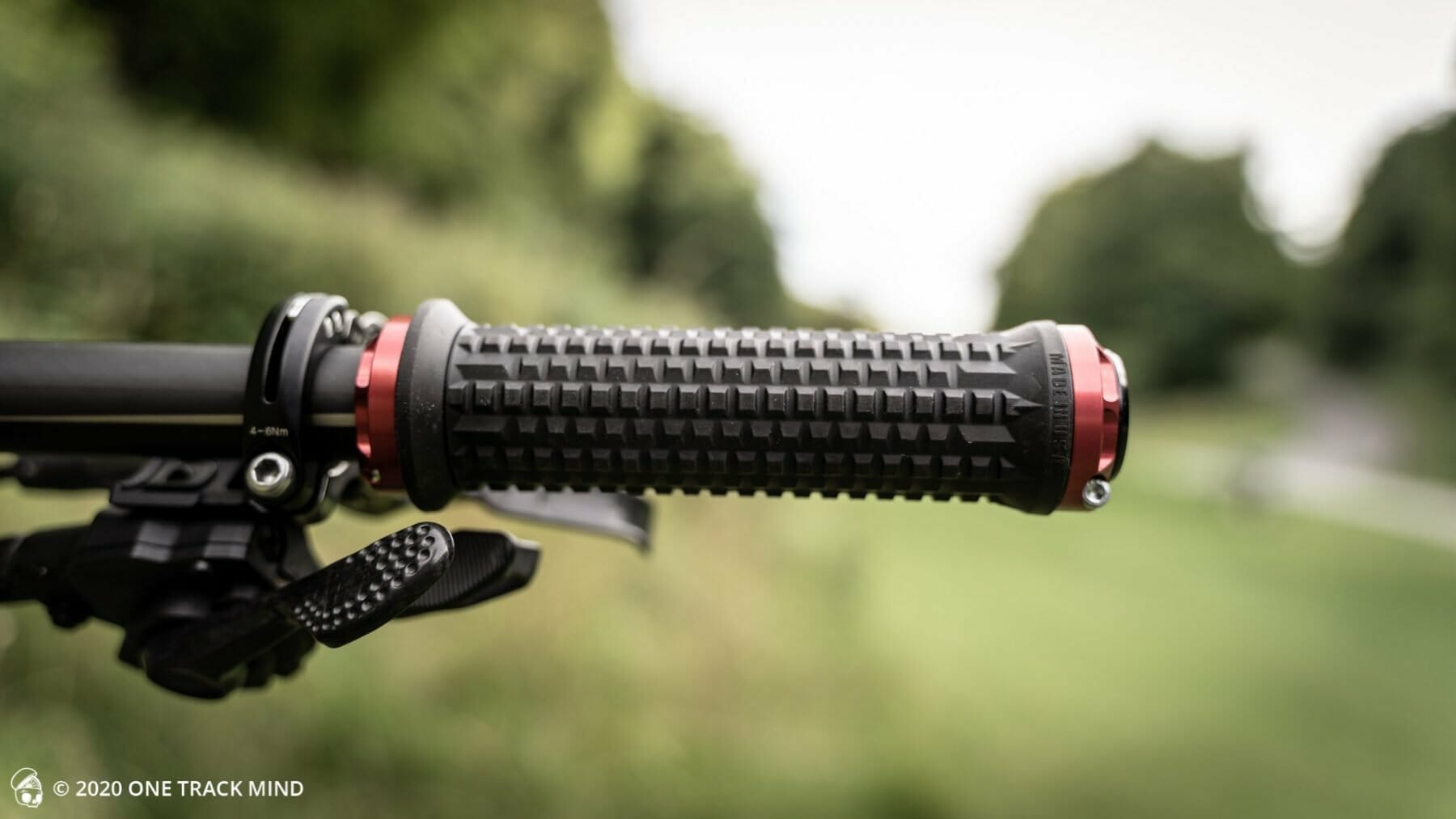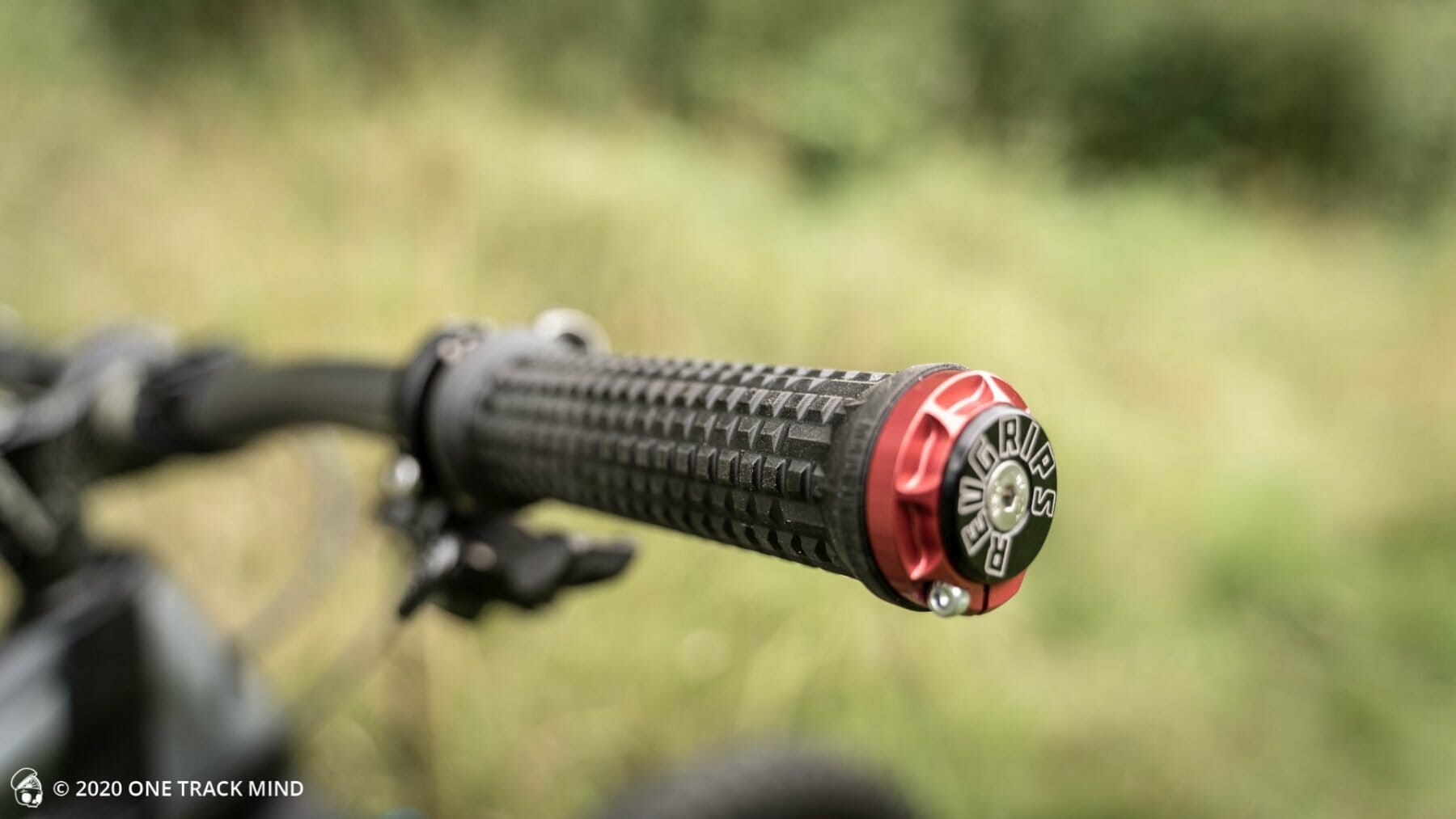 Rev Grips Pro Series How-To and Hands-On Review Video
In this video, Will takes a close look at the Revgrips Pro Series explaining how-to install the grips, how they work and then does a hands-on product test riding a carbon hardtail down some steep and rough trails to see if they live up to the hype and actually reduce arm pump and increase grip.
What do you think of the Revgrips Pro Series mountain bike grips? Do you think they are worth the price tag? Have you tried them yourself? If so do you think they helped reduce arm pump?
You can order Revgrips directly from Cyclorise here in the UK here and you can check out the Revgrips' website here.
Let us know your thoughts and opinions in the comments section below or start a new thread in our forums.
Pros
Comfortable. High-Quality. Might reduce Arm Pump. Look Great.
Cons
Expensive. Fiddly to Install. Not the best grip in the wet. Easy to strip clamp bolts.
Summary
The Revgrips Pro Series is a great looking comfortable MTB Grip that may help reduce arm pump but comes with a very high price tag.