Hannah's Online Pilates Masterclass for Cyclists
Join Hannah Attenburrow in an online Pilates Masterclass for Cyclists. Whether you are just getting into cycling or have been cycling for years, improving your efficiency is key – the more power you can produce with the least amount of energy expended the further and faster you can go. Sounds good? Right?
It is easy to spot a weary cyclist, as fatigue sets in their effort becomes less and less efficient, as they pedal their bodies will start to roll from side to side on their bikes, as they lose hip stability. In contrast, riders who are still moving efficiently will have their legs turning the pedals smoothly whilst their head, shoulders and body remain still and secure. Being strong on the bike and being able to maintain efficient pedalling, not wasting energy rolling your hips will mean you can ride your bike for longer and produce more power in each pedal stroke as you will be using your muscles properly.
Pilates targets the core muscles that help stabilise you on your bike, keeping the spine in a stable position whilst the limbs move. So, by improving your core strength, you can increase your power output.
Pilates has the added benefit of improving your balance and coordination which are advantageous to your bike handling skills.
Improve your limb alignment when moving which means better stability in the movement pattern of the leg, stopping the knees and feet from turning or twisting during the pedal stroke. This delivers significant benefits in both force production and efficiency and – equally important – also helps protect against potential knee or ankle injuries.
Join Hannah's Pilates masterclass via zoom on bank holiday Friday 8th May at 10:00.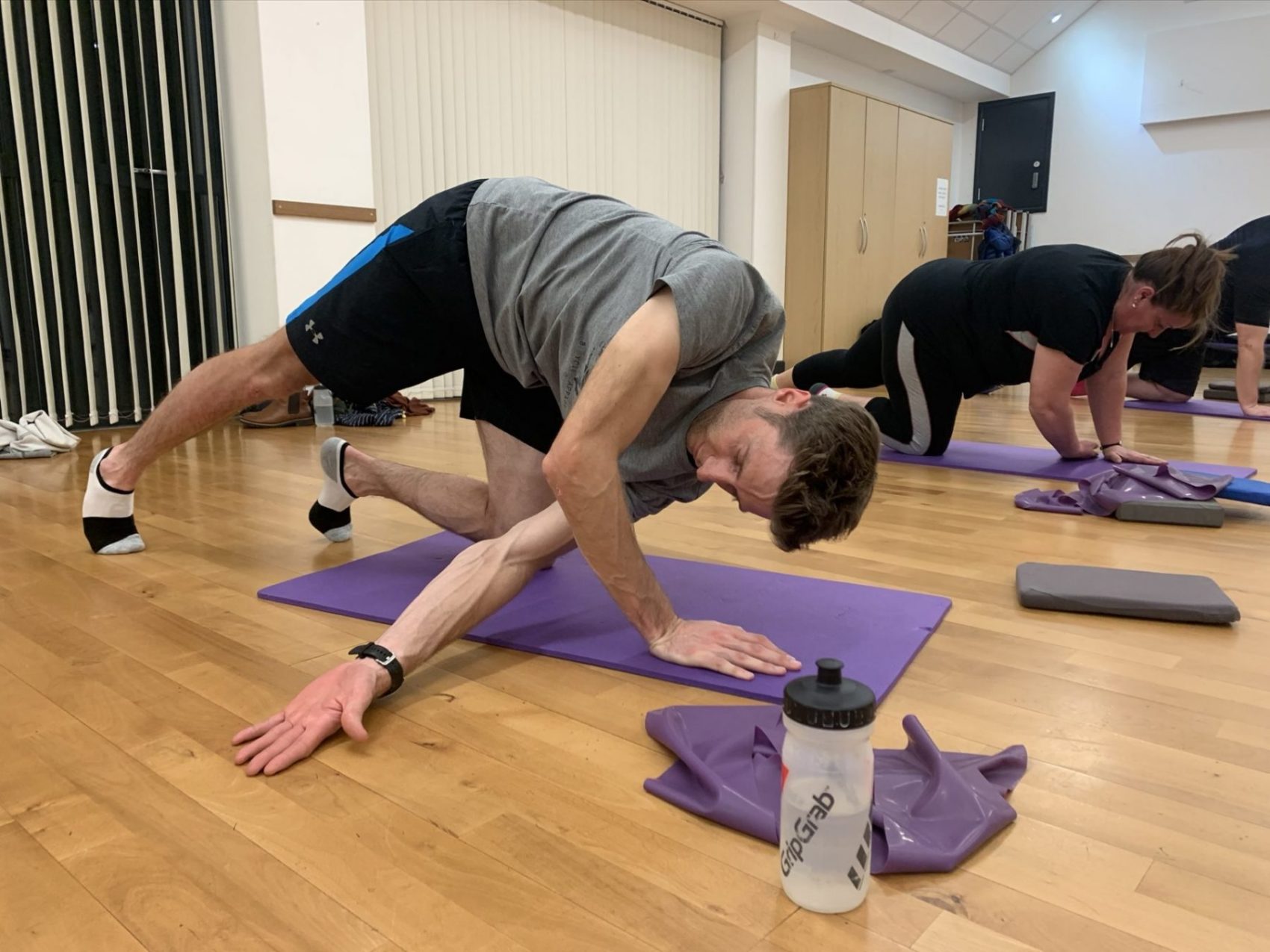 About Hannah
Hannah Attenburrow was brought up in an adventurous family on the Suffolk coast. Every school holiday she was fortunate enough to go on a new adventure, climbing in Wales, mountain biking in Slovakia, camping in France, canoeing in Canada or trekking in Tajikistan. These experiences I had as a child gave her a zest for life and a passion for the outdoors.
Energised by her love of cycling in 2013 she took her British Cycling Mountain Bike and Road L2 qualifications and started Pedal 2 Pedal mountain bike club for kids, which has gone from strength to strength and is the only mountain bike focused club in the South East.
She then trained as a Pilates instructor after suffering from a back injury due to kitesurfing, her rehab was Pilates and it gave her back the active lifestyle she craved. Hannah wanted to help others see and feel the benefits Pilates can make to you at any age or fitness level. Hannah now runs Pilates classes around Chichester which is where she calls home.
What do you think of Pilates, Yoga or any other form of non cycling exercises to improve your general and bike fitness? Let us know in the comments below.