Max Fredriksson Signs With Cannondale
Cannondale announced yesterday that Max Fredriksson would be signing on with them. I certainly didn't see this one coming particularly as Cannondale does not currently have a dirt jump bike offering however, could we see this change in the near future?
Here is the video: Max Fredriksson signs with Cannondale below.
Cannondale has taken a renewed approach to a wider variety of riders on our roster. Hailing from Sweden, Max Fredriksson embodies a mindset that invites a new generation of riders where riding skills and style are as inspiring as winning a World Cup. Young, outgoing, creative, and coming from an unexpected part of the world for an MTB rider, Max brings a fresh perspective to the limits you can push across so many different types of bikes, riding styles and locations.
Max began BMX racing at the age of 5, began dirt jumping in 2007 at the age of 12, and landed on the podium in his first-ever FMB contest in 2011. We can't wait to see him explore a realm of new tricks at indoor parks, free-riding on the streets of his favourite city, going big at Crankworx and FMB contests and riding high-mountain terrain on a long-travel Cannondale bike or eBike. 
"I'm beyond happy to join Cannondale for the years to come! Cannondale has always been a sick bike brand in my eyes and I'm super excited to get on board with a partner of this caliber. We've got some amazing things in the pipeline and I feel like the future with Cannondale will be next level! New vision, new goals, new ambition and a whole new source of motivation to achieve great things in 2021 and beyond.

Max Fredriksson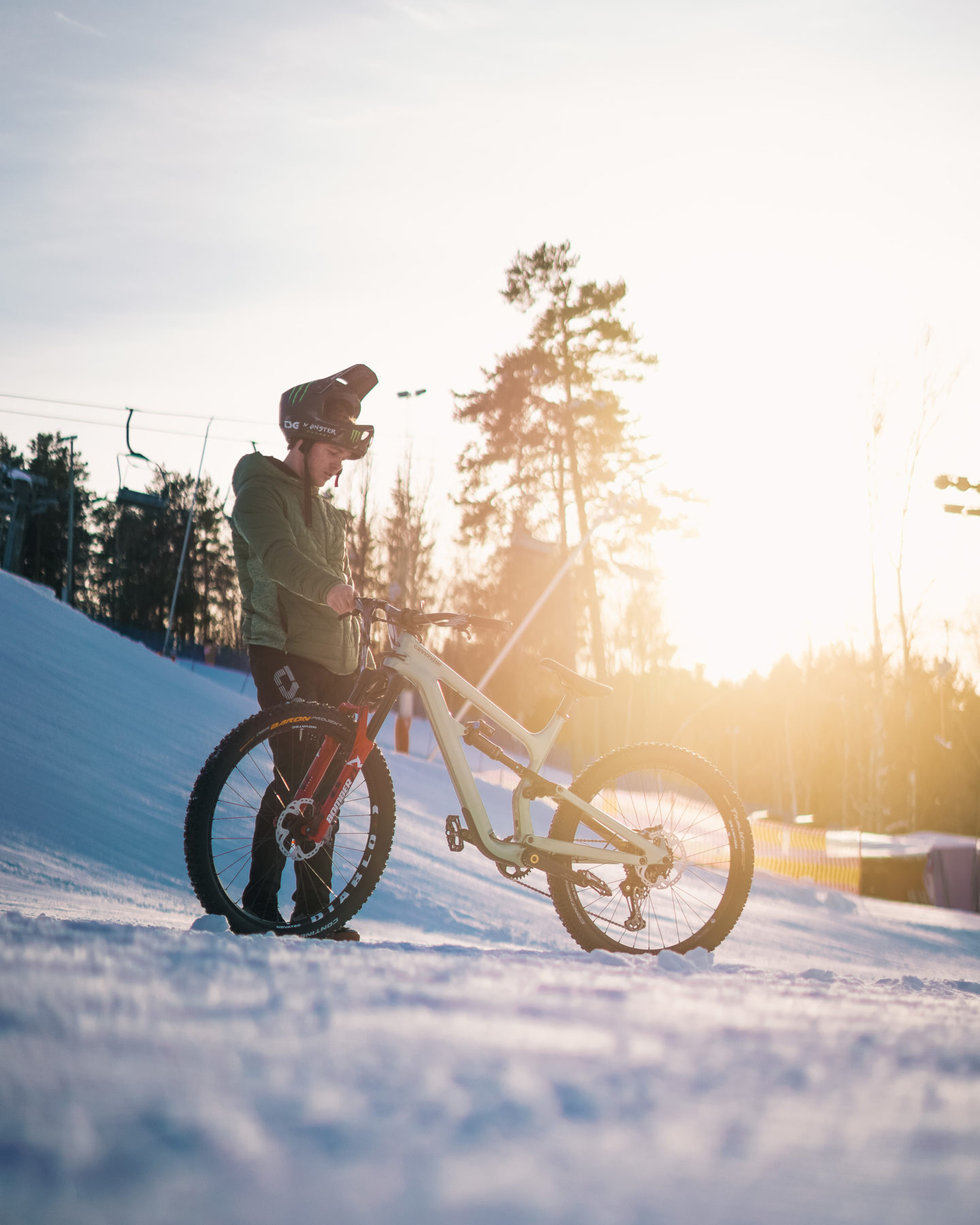 "The Cannondale mountain bike family just got even more stylish with a rider like Max on board. Everyone is psyched after watching what Max can do with a bike, and we are pumped to work together and share his unique style, creativity and passion for riding long into the future. Just don't try to go as big as Max does without the skills he has on a bike.

Jonathan Geran

Cannondale Global Director of Sports Marketing
What do you think about this move? Did you see Max Fredriksson signing with Cannondale? How long until Cannondale released their DJ bike?
Cannondale certainly is taking a fresh look at the types of riders they support in MTB. With the Cannondale Waves crew and now Max it's clear that Cannondale is investing in creative riders and the media output they produce. It's a safe bet with everyone so media hungry for the next YouTube video or Insta Banger.
Let us know your thoughts in the comments below.