Introducing the Kids Ride Shotgun Seat and Handlebars
Introducing the Kid Ride Shotgun Seat and Handlebars, for the next generation of mountain bikers.
Designed for mountain bike families. With your child riding shotgun, you'll foster a love of the outdoors and a passion for riding bikes. The only problem you'll have is getting them off!
The Shotgun Seat and Handlebars make riding with your little one safe and fun. The saddle mounds directly to your bike frame and is position adjustable. The handlebars mount to your bars so your child can turn the bars with you whilst not only being able to hold on safely they also learn how the bike feels and can enjoy shredding the trails with you.
Details
Designed for kids aged 2-5 years
Full rubber frame protection
Adjustable to fit all MTBs
Shotgun handlebar accessory also available
The shotgun seat & handlebars are available from UK bike stores or direct from www.kidsrideshotgun.co.uk
The shotgun seat retails for ₤120 GBP and handlebars for ₤27 GBP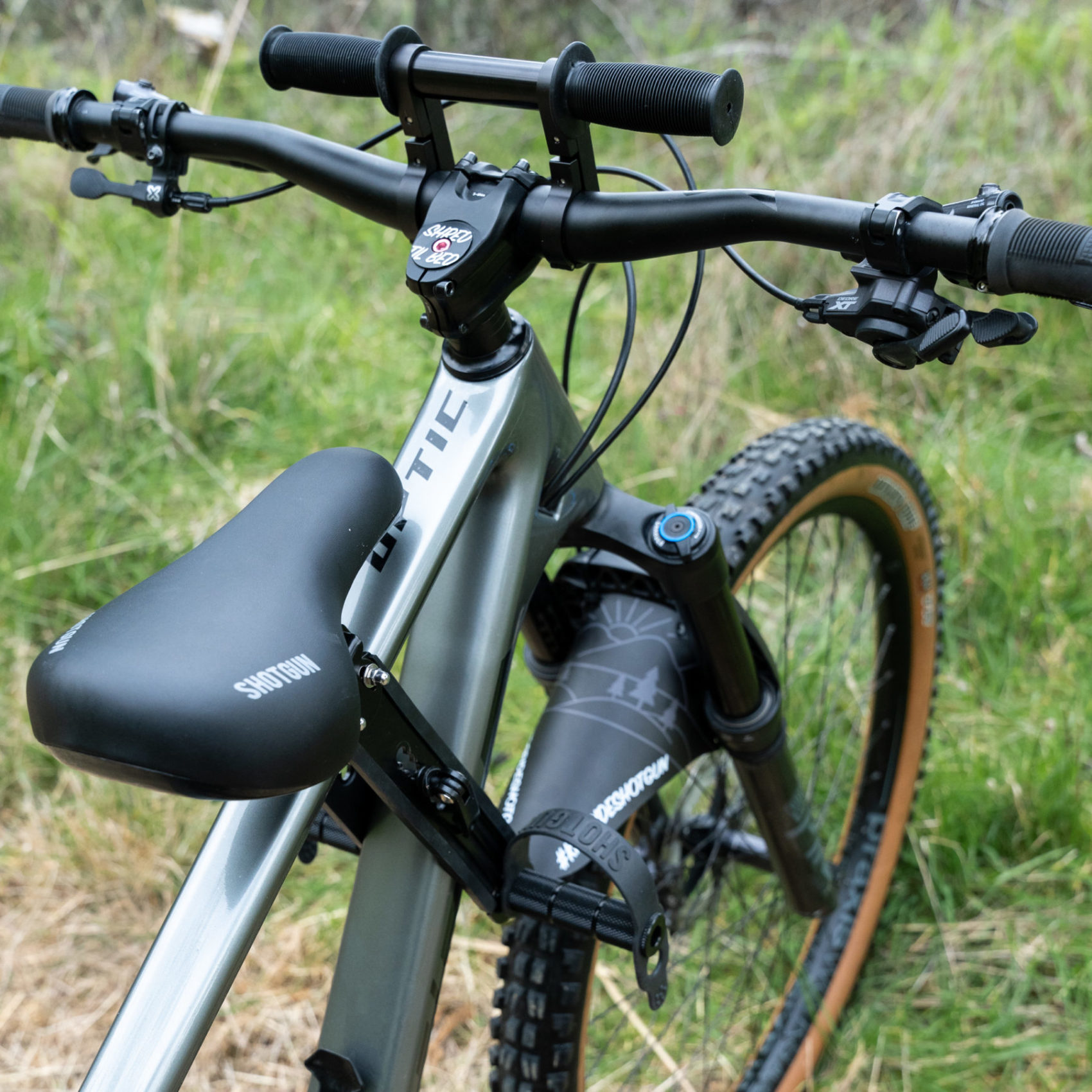 About Shotgun
Based in the North Island of New Zealand, Shotgun are a small team of mountain bike parents with a global vision – to raise the next generation of mountain bikers. Learn more about the company at www.kidsrideshotgun.com
Search #kidsrideshotgun on Instagram to see families around the globe getting outdoors together, or watch Josh Carlson riding shotgun with his little one below.
What do you think of the Shotgun Seat and Handlebars from Shotgun? Have you tried this with your child? Let us know your thoughts and opinions in the comments section below.