Influential People: Veronika Widmann
In this interview, we had the chance to catch up with Veronika Widmann. Veronika is a world cup downhill racer who finished third overall last year (2019) in the women's category. She is going from strength to strength and surely it is only a matter of time before we start seeing more podiums and perhaps an overall or world championship under her belt. Grab a cuppa and relax as we hear what Veronika has to say.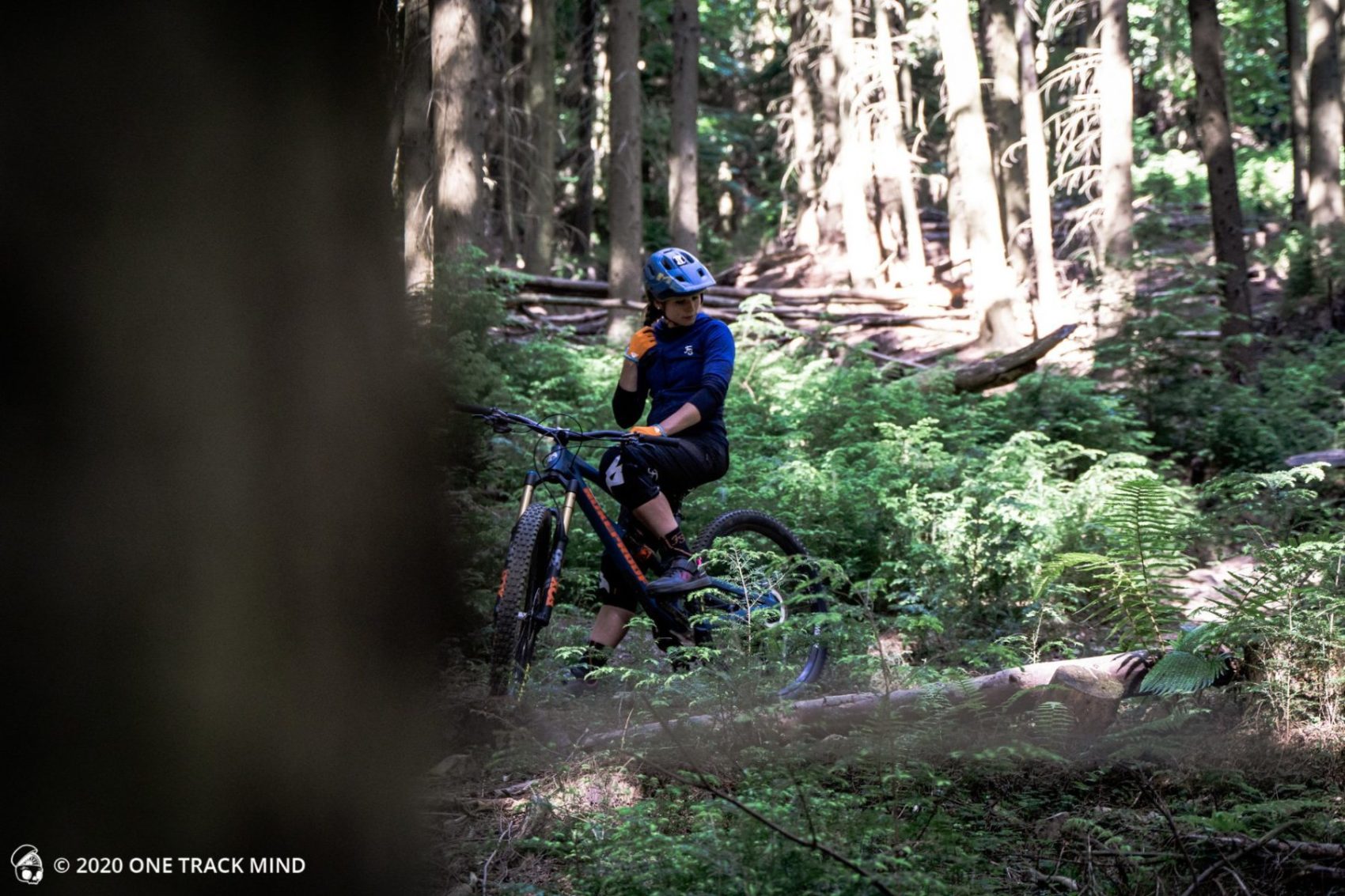 The Interview with Veronika Widman
Hi, Veronika thank you for joining us today and allowing us to ride with yourself. Did you enjoy it? 
Yes it was really good thank you 
For the readers that don't follow the Downhill World Cups would you like to introduce yourself? 
I'm Veronika Widmann, I'm from Italy and I race in the downhill world cup. I finished 3rd in the overall women's last year (2019) and this will be my 6th season.
Who do you ride for? 
Flow Style Racing is the name the team and we are supported by Flow Style Co, Funn, Bluegrass, Maxxis, EXT Shox, Smith Optics and Five Ten shoes 
What got you into riding? 
I started riding when I was twelve and I rode cross country for a few years and always loved the technical side of it particularly the downhill, I actually got into downhill quite late, I was 19. I started racing straight away and got into the World cup pretty quick in 2015.
What made you switch from Cross Country to downhill? 
I lost the feeling of challenge in cross country as I couldn't see myself doing so well and it wasn't my kind of thing, I much preferred the downhill aspect. 
What made you want to race world cups instead of riding for fun? 
I'm a very competitive person and I liked the racing side of the sport and because I started racing I progressed very quickly so I just kept on doing it.
What are your goals for downhill? 
At first, it was just to qualify and then top 10 and then podium. My goal is just to improve all the time.
Which tracks are your favourite?
All of them are pretty good but Val Di Sole is my favourite. 
How do you see the tracks changing in the future?
Definitely faster, bigger jumps and away from the old school circuit and of course the 29er has changed everything a lot, The new venues like snowshoe are good and bring something different so yeah it would be nice to have some more new locations
What do you get up to when you're not racing? 
If I'm not racing I'm still riding my bikes a lot, mainly enduro. Being an outdoor person when I'm at home I love going into the mountains or swimming in the lakes and walking my dog. We have a family business of wine and apples which I like to help my brother with when I'm home. 
"the long term goal is to win" 
How do you view the women's field now that it has become so big now? 
It's going to get really interesting with all the young stars coming through like Vali Holl and some more coming back from injuries. Also, some very good riders just appearing like Nina Hoffman coming straight onto the podium. 
Do you think the racing will go ahead this year? 
Just a few days ago Val di Sole got cancelled. That was really frustrating as it was my favourite but it is really hard to tell if the season will go ahead as no one knows if a second wave is to come, you just have to be ready and prepared for every situation.
How has this year affected your preparation? 
It was a bit difficult as we had a really good winter preparation. I've spent so much on the bike, more so than any other years and given the season was meant to start in March which is early for the world cups and then it stopped, it was kind of frustrating. I'm still in close contact with my coach Alan Milway, who is giving me a good plan but now we have a little gap until September when we are meant to start racing again. It's giving me time to rest mentally and trying not to stress out too much. 
How is the coaching with Alan Milway going at the moment? 
It's very good, we are in very close contact all the time and he updates our training plan every week.
We see him every month to two months and run some tests to see how the training is going.
We hear you've had arm wrestles with Joe Breedan? 
Yeah, I won twice but that was a few years back now.
Who are your idols within downhill? 
My idol has always been Rachael Atherton and she still is but the whole thing has become more real for me, now I try to focus and concentrate on myself and what I need to do.  
It comes across that the whole women's field is close, is that true? 
Yeah, it's a really good atmosphere actually, we help each other out and everyone is super friendly.
What bike are you riding for this year? 
The same as last year (YT Tues). Insync our main sponsor pulled out really late last year so it was a very last-minute job to get something set up. So we didn't get a new bike sponsor and decided to run the same bikes this year. But definitely looking for a new bike sponsor for next season.
I can imagine being let go late in the year being quite stressful, how did you cope? 
Yeah, it was, we had some really good plans in place. There was a prototype in production and we had done some testing, it all sounded great for us going forward but it wasn't to be. They had changed something in there marketing and the CEO, he had different ideas for the company. 
"it was a very last minute job to get something set up"
FUNN is one of your sponsors, how long have they been supporting you? 
FUNN has been on board since the very start and it has been great working with them, performing product development and we are in very close contact with one of the directors Dominic. It's great to have sponsors behind you that you have close contact with. 
Do you have any advice for women that would like to get into Downhill racing? 
Yeah, many but mainly just go and have fun, try and set some goals and just keep improving and making new goals. 
I hear you were training as a nurse? 
Yes, I have done my nursing degree so I am a registered nurse but I'm just not working as one currently. 
Thanks for joining us today Veronika and answering our questions its been good fun. We wish you all the best for 2020 and beyond. 
WANT TO READ MORE OF OUR INFLUENTIAL PEOPLE INTERVIEWS?
We have interviews with many influential people from professional mountain bikers such as Olly Wilkins, Mel Chappaz, Becci Skelton, Ingrid Kjellström to those who are working in the Bike Industry such as Dan Locks and brands like Melon Optics, other YouTubers like the legend that is Dave Jenvey and those that have struggled with health issues such as Rowan Child.