Granite Talon multi-use tool
The Granite Talon is a smart new stashable tool that's ready to swoop in and help fix your punctures and broken chains.
The Talon is a lightweight and rock-solid tyre lever and quick-link tool. It's super light, small enough to strap to your frame or stash in a pocket and tough enough to go the distance.  
The Granite Talon's two pieces clip together to form a neat tool for breaking and fixing quick-links on chains. It pairs super-strong fibre-reinforced nylon levers and stainless-steel tips so it's virtually indestructible. There's also room to store a spare quick-link so you're never left in a jam. The tool works with 9 to 12 speed quick-links and chains.
Unclip the Talon and you've got two sturdy tyre levers to help fix those annoying punctures on the trails. It's tough enough for all but the stiffest of tyres but, thanks to the nylon material, won't ruin those expensive carbon rims.
Like many of Granite's tools, the Talon is designed to work with the Granite RockBand for easy storage. As a lightweight and no-hassle frame-strap, RockBand makes it easy to carry tools and inner tubes on your frame and lets you leave your backpack at home.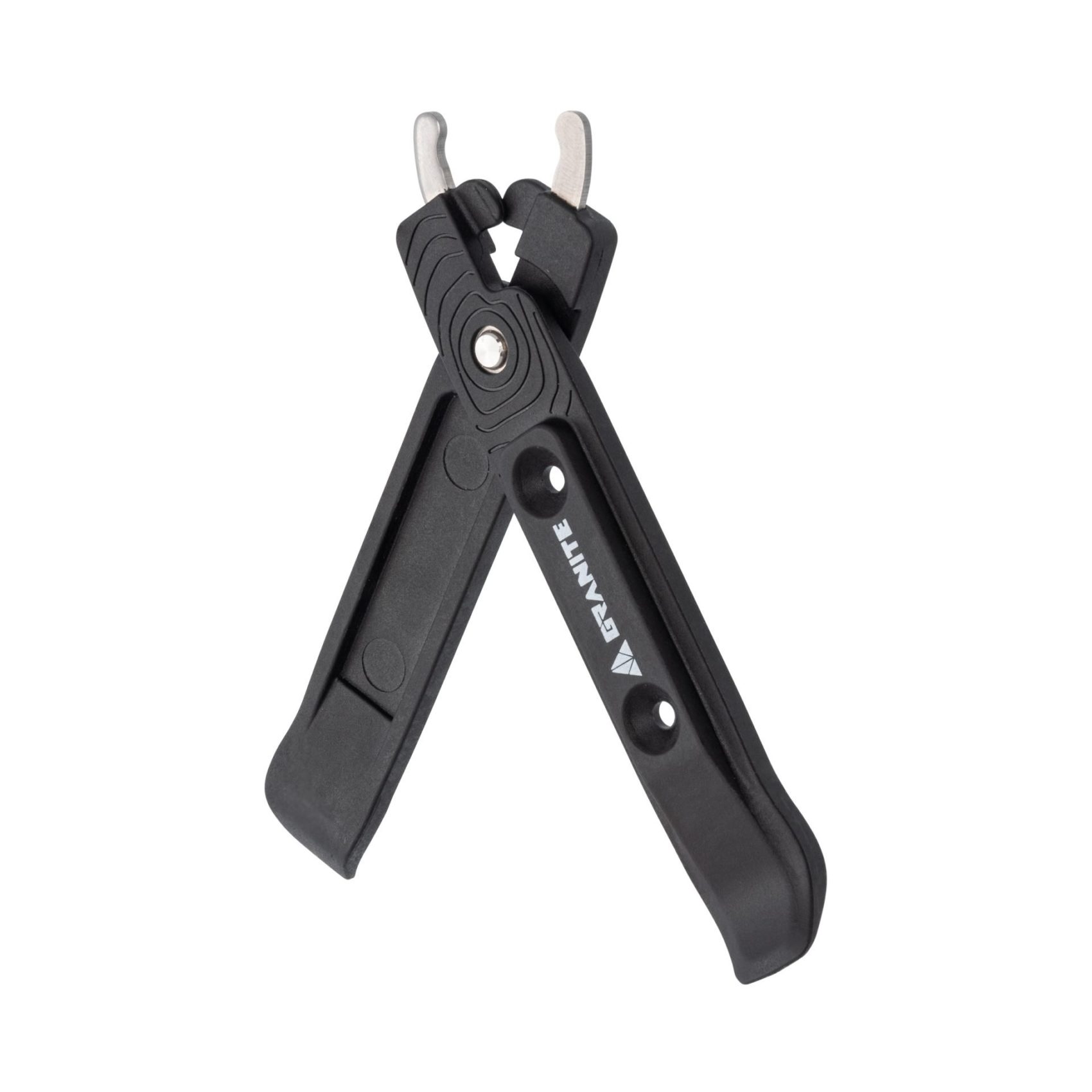 Granite Design is a group of designers, riders and product nerds that are obsessed with solving the problems you face on your rides. They create tiny-but-mighty tools that will help guarantee you won't be left in a jam on your next adventure. 
You can learn more about the Granite Talon tool at https://www.granite-design.com. It is available world-wide through Granite's network of distributors and through Amazon.com.  
Stashable chain tool and tyre lever combo

130mm x 19mm x 8mm

Works with 9 to 12-speed quick links and chains

Quick-link storage

Stainless tips and glass fiber reinforced nylon lever

Weight: 40g
MSRP: GBP 10.95
What do you think of Granites new Multi-use Tyre lever tool? let us know in the comments below