Global MTB Industry Summit 2021 with Transition Bikes
The MTB Industry Summit is an annual meeting of the minds, where the biggest players in the MTB industry get together to scheme new ways to increase profits. All of the latest and greatest trends are created here.
TR representative, Lars, must have had a rough night and slept through his alarm. When he finally awoke, he panic pedaled his way there, only to have missed the important decisions for the year.
The MTB Industry Summit, where all the biggest players in MTB come together.
Luckily for all of you, nothing like this actually exists. Instead, we all work hard to make fun bikes for you to enjoy. Seen here is Lars's alloy Scout. A mid-travel, 27.5 bike that some would say is "dead". For us, we just call it fun.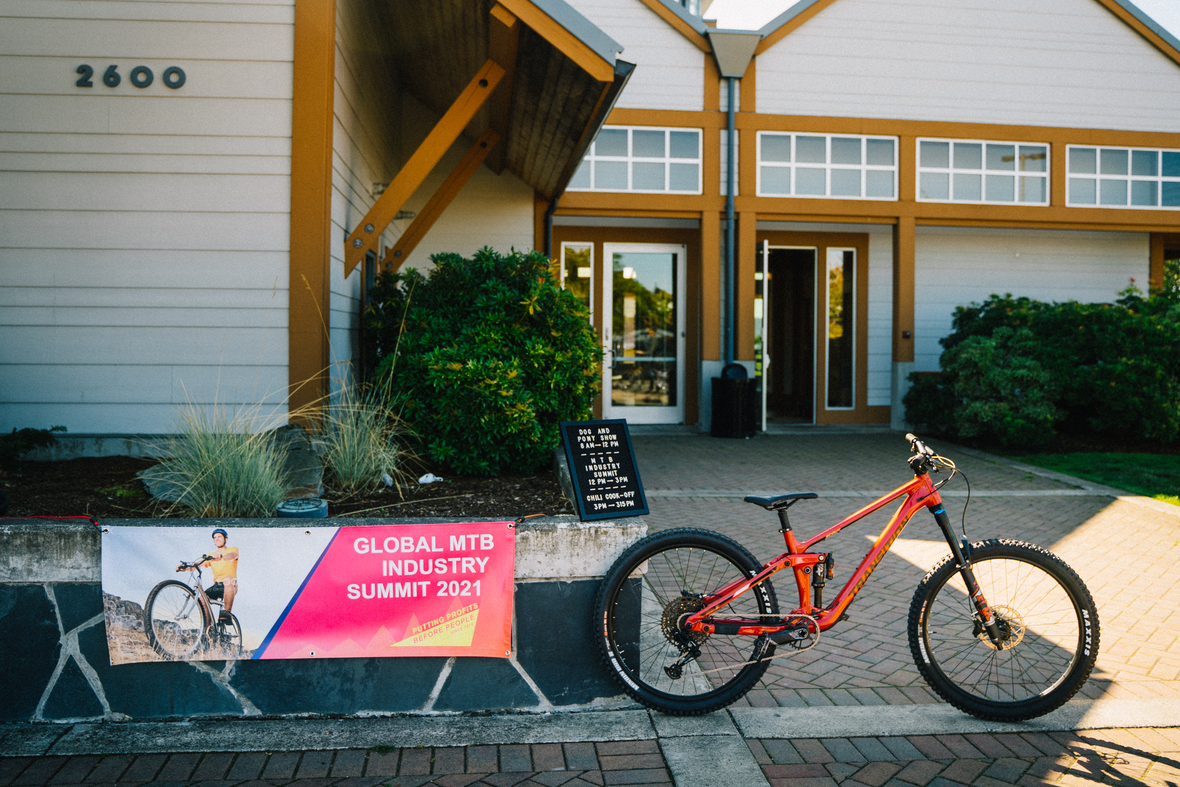 Things seem to be slowly returning to normal across the globe at home and at work. People are meeting in person again thanks to Covid-19 vaccines. The MTB Industry however tries to avoid these dry meetups and we really enjoyed this little jab at the corporate world from Lars and Transitions Bikes. Everyone loves a bit of satire.
You can learn more about Transition Bikes here: https://transitionbikes.com 
Here are some other posts from us at One Track Mind Magazine: