Etnies Culvert MTB Shoes Review
In this Etnies Culvert MTB shoes review we take a close look at the trainers with a Michelin rubber sole from a skate brand looking to penetrate the MTB industry.
Now Etnies has been making mountain bike shoes for a while now and sponsor some top athletes such as Brandon Semenuk so they're certainly not new to the scene so it's worth us taking some time to look at what Etnies has to offer and this time we are looking at their Culvert shoe.
Culvert MTB
The Culvert is a new enduro/downhill shoe from etnies. It has sticky Michelin compound that provides excellent pedal and surface grip. It has a force shield reinforced upper with a hot-melted toe and heel cap. This shoe is repel treated that blocks moisture with 3M thinsulate lining. Tongue gussets shield moisture, dirt, and pebbles. Includes a lace pocket on top of the tongue with TPU molded Pedal Shank 2 in the midsole. The shoe also has Nylon pull loop on the heel.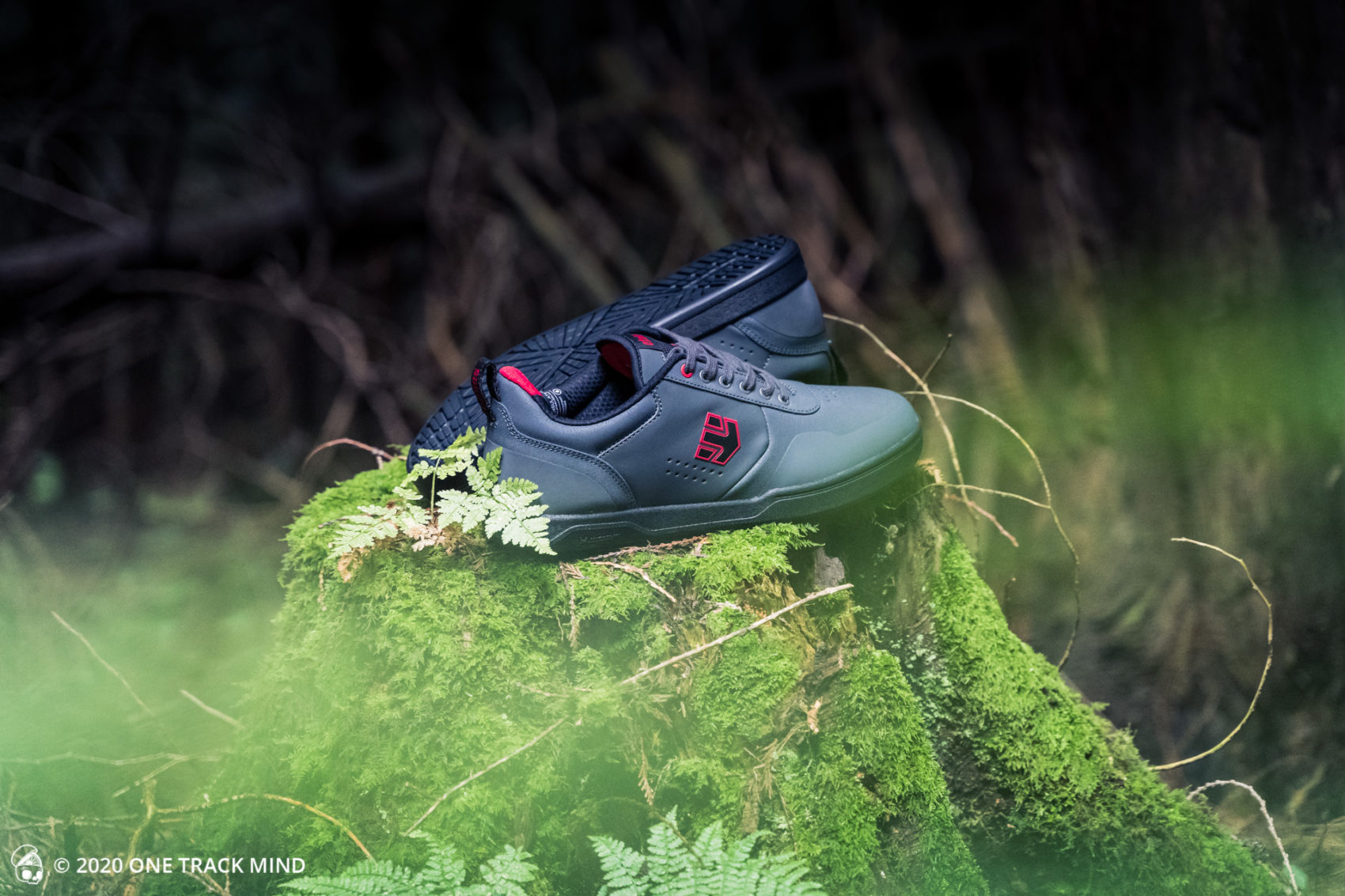 Features
Sticky Michelin compound provides excellent pedal and surface grip
Force Shield reinforced upper
Hot-melted toe and heel cap
Repel treated upper blocks moisture
3M Thinsulate™ lining
Tongue Gussets shields moisture, dirt, and pebbles
The Lace Pocket on top of the tongue
TPU molded Pedal Shank 2 in the midsole
Pro Foam 1 molded PU footbed
Die-Cut EVA foam midsole
Nylon pull loop on heel
Action Nubuck/Synthetic
The Etnies Culvert MTB cost £94.99 in UK. They come in sizes 4-13UK and are available in two colours Dark Grey/Black/Red (as shown in this review) and Black/Orange. There is also a Culvert Mid shoe varient.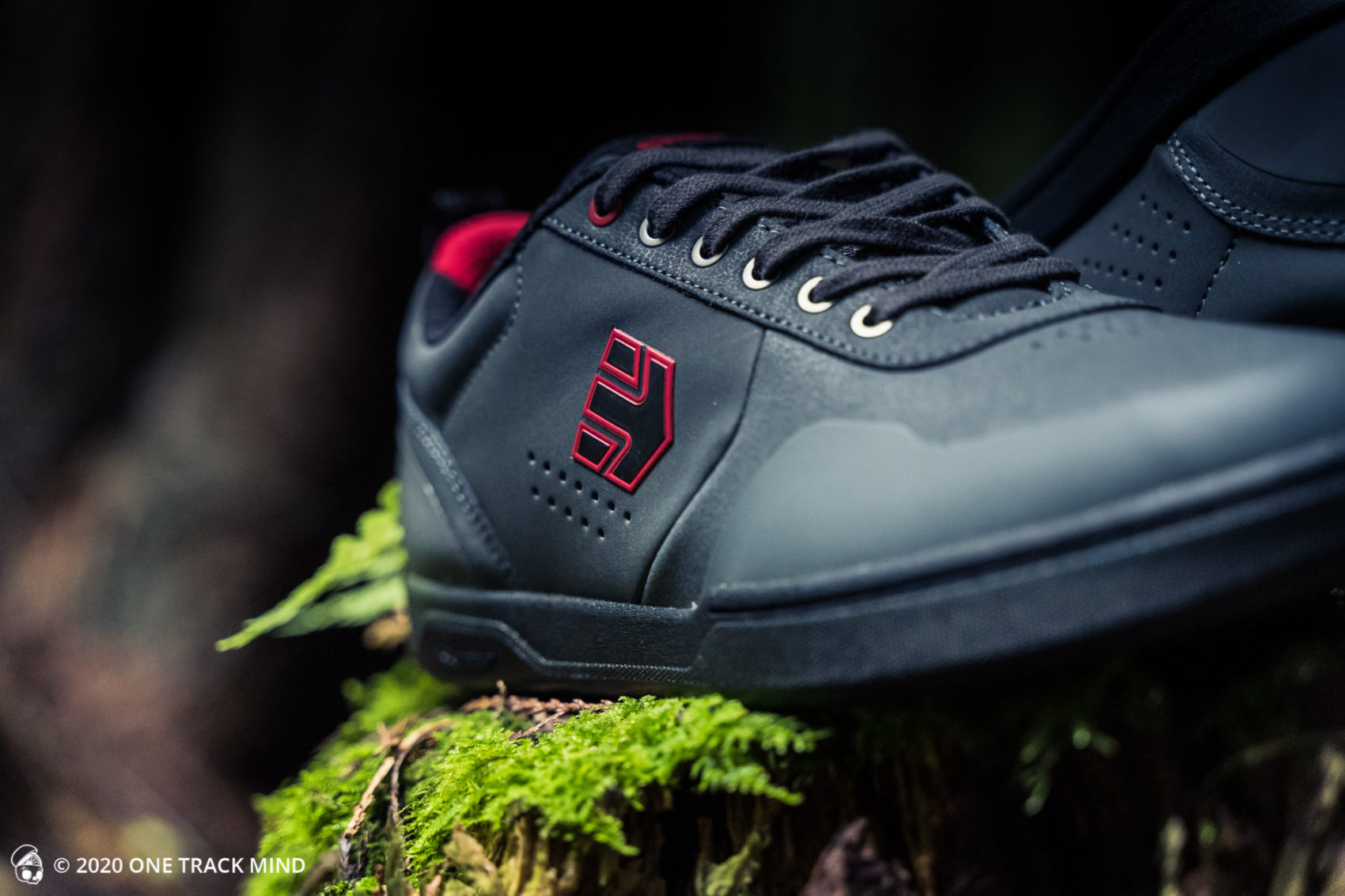 Etnies Culvert Review
Etnies are known for making great products particularly for skateboarding which has always been a big part of my life so naturally, Etnies have too. I've grown up with Etnies shoes and clothing and it is really cool to see them now branching out into MTB and BMX.
Etnies recently sent me their new Culvert MTB shoes to review. I've had them for over a month now and have been able to wear them in nicely and test them thoroughly.
To clarify the Culvert's are flat pedal shoes. They feature a Michelin rubber sole which offers plenty of grip but is also firm enough to be durable and withstand the abuse that comes from the pedal pins, terrain and demanding nature of the sport.
The shoes have been expertly designed using carefully thought-out materials which are not only durable, water-resistant, and made specifically for MTB but they are also really easy to clean. The one downside of this I found is that early on when the shoes are new and not worn in, the material can be quite stiff and pinch your toes a bit when walking. However, wear them in a bit and they loosen up removing this issue. I think there are always some wearing-in teething issues with new shoes so this isn't really a problem.
Testing these shoes in many kinds of weather we see in the UK has given me a good sense of how well these shoes perform. I've worn these in hot dusty weather, rainstorms, and everything in-between. These shoes are great for all conditions but I was particularly impressed with them in the wet as it was rare that my feet got wet if at all.
Overall they are great. They are comfortable, warm, and definitely durable. The soles are also really grippy and stick to the pedals with ease but I never feel totally locked in as you do with some other flat pedal shoes. This is a personal preference where perhaps some riders prefer to be able to move their feet about more particularly in freestyle riding. If so then these are great.
Pros
Great Sizing
Grippy Soles
Plenty of Support
Easy to Clean
Durable
Cons
Stiff material can pinch when new (relaxes over time)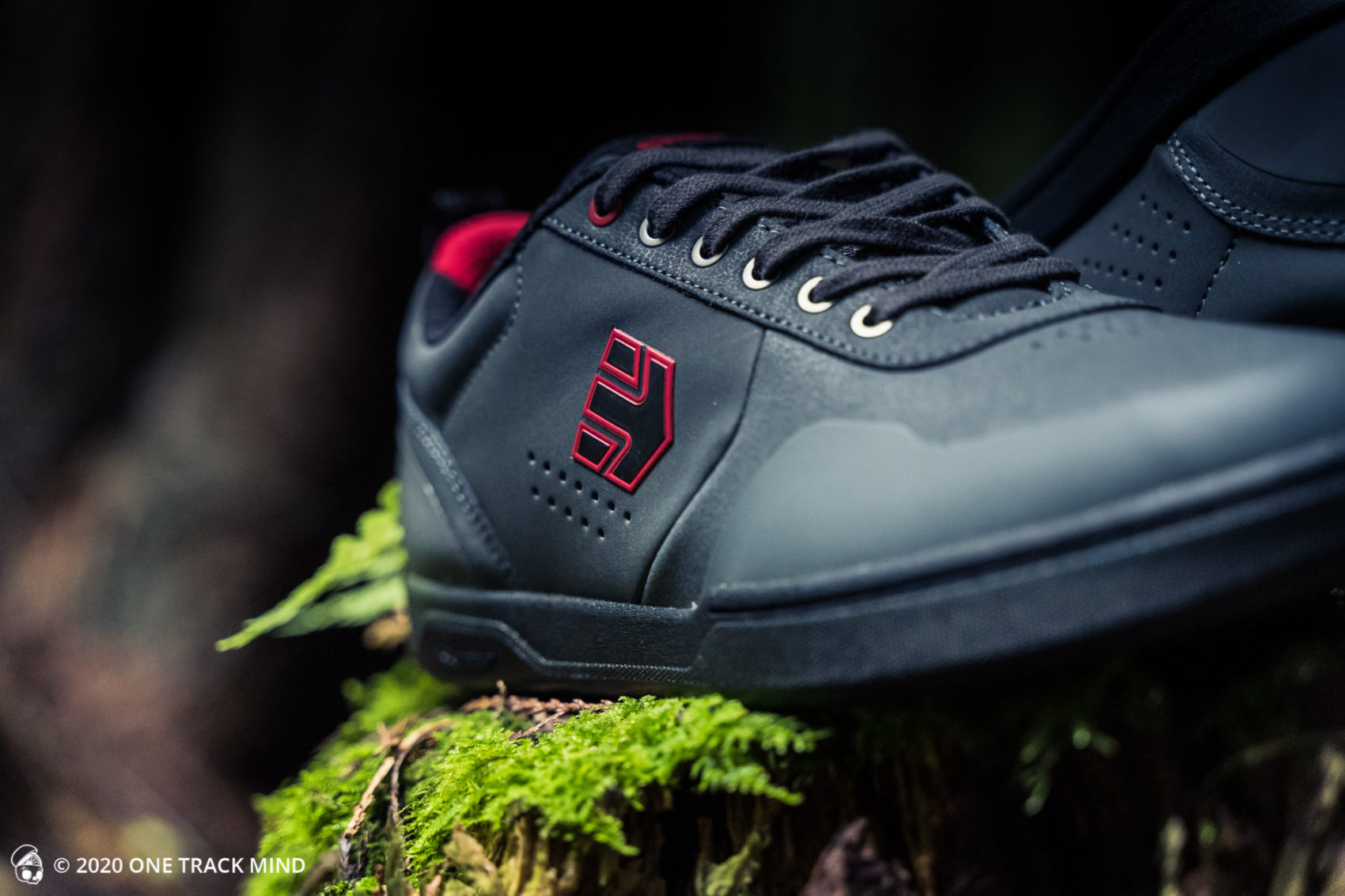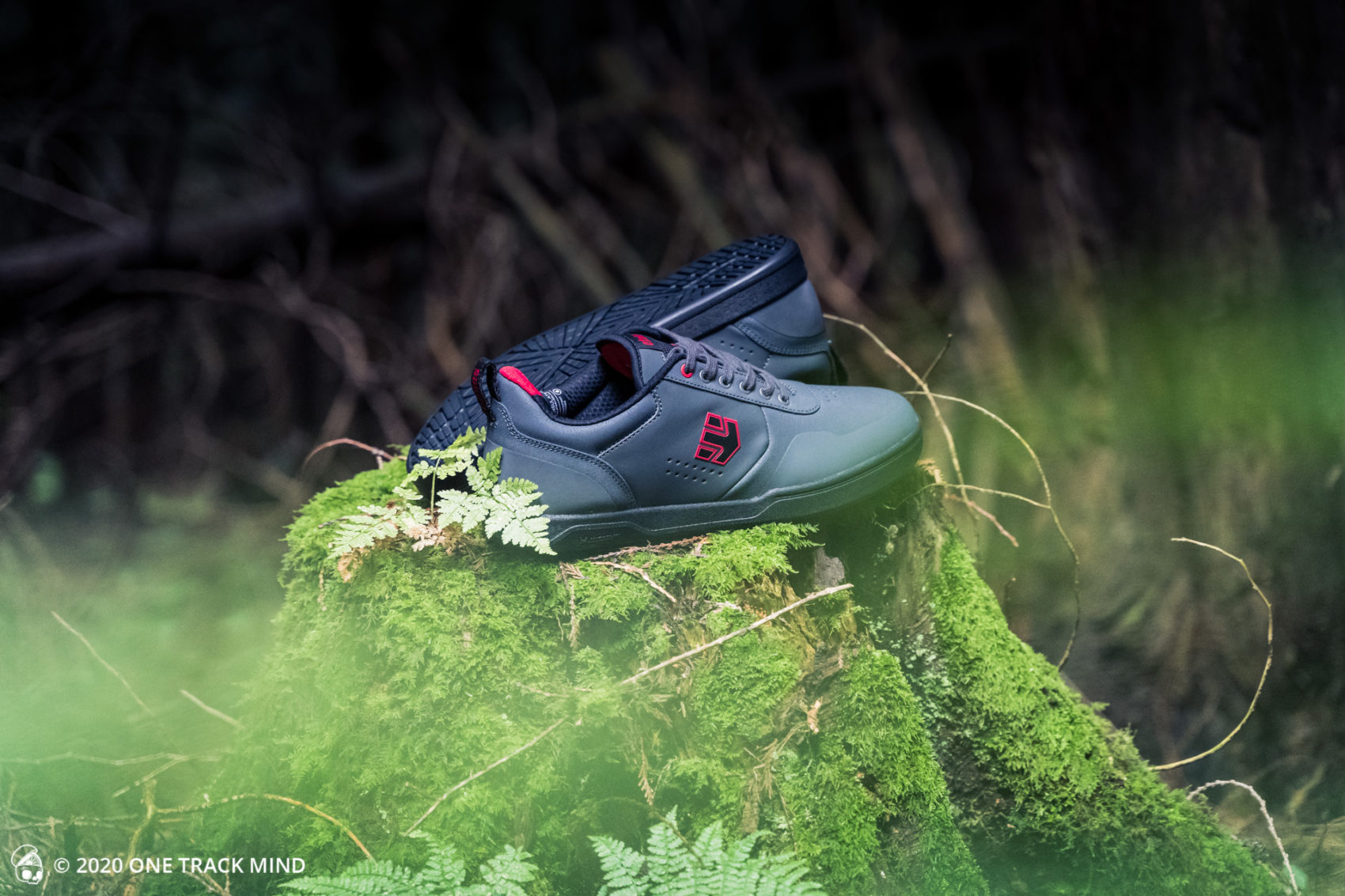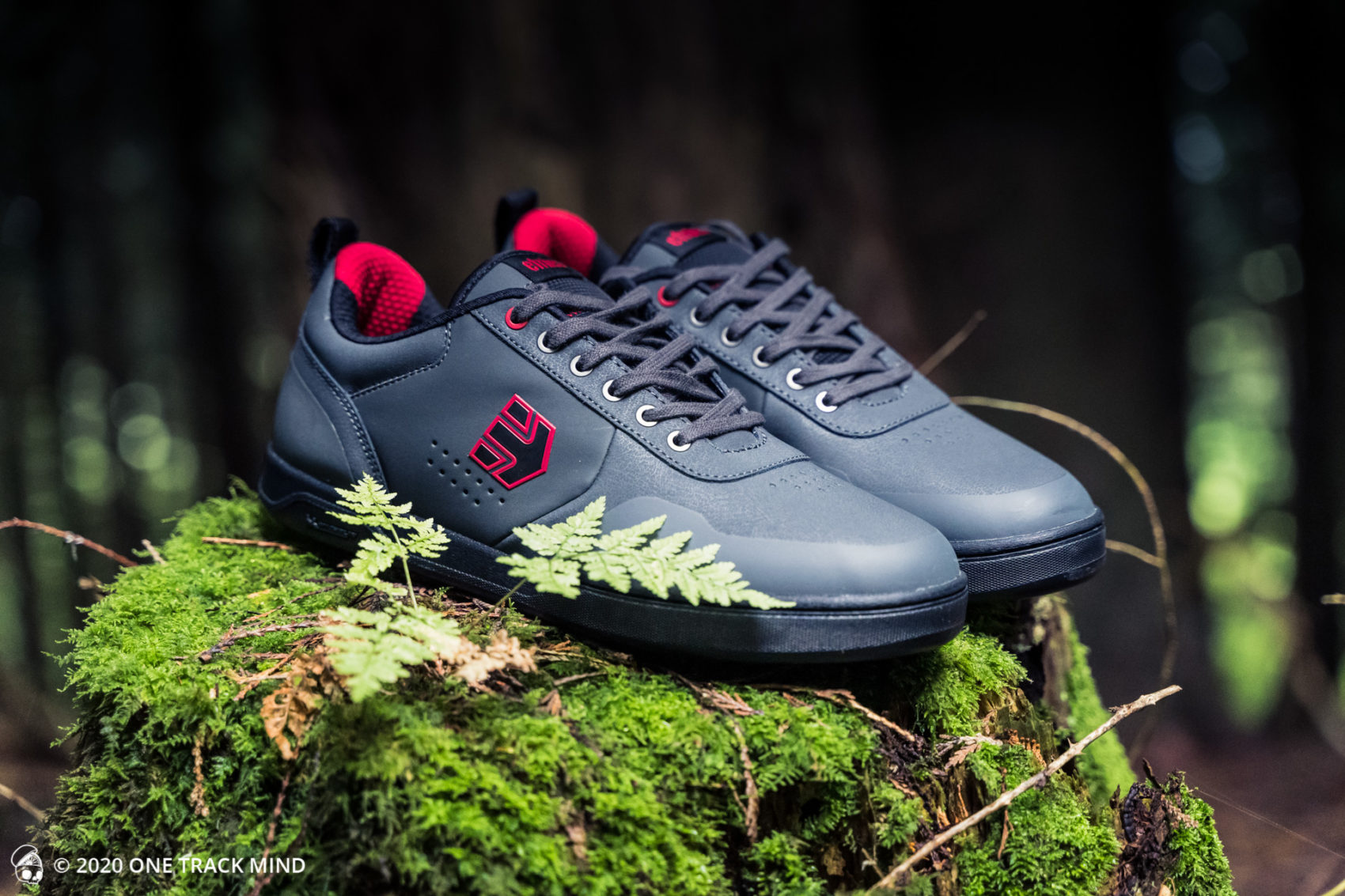 So what do you think of the Etnies Culvert MTB shoes? Have you tried these shoes or any other Etnies products? What do you think of the Michelin rubber sole? Let us know your thoughts and opinions of the Etnies Culvert MTB Shoes Review and the shoes in general in the comments section below.
You can learn more and buy these shoes directly from Etnies here: https://eu.etnies.com/products/culvert-dark-grey-black-red
Here are some other articles we think you will enjoy reading: