Deity Supracrush Grip Review
In this review, I take a look at the Deity Supracrush MTB grips. Deity claim that these are "the most comfortable grips in the world".
The Supracrush grips feature an oversized outer diameter, are made from TRC+ compound for unrivalled grip and "deep dish" diamond pattern.
These MTB grips are lock-on style with a tapered inner sleeve meaning that you need to tap them into place on the bar and then tighten the Allen key to secure them in place.
So how do these stack up against the best MTB grips on the market?
I have been using the Deity Supracush grips pretty much a since they were released. They were recommended to me by Dan Locks and he promised they would offer a load of grip with premium rubber that makes them really comfortable use.
Well spoiler alert, he wasn't lying! These grips are one of if not the most comfortable grips I have tried to date. Let's take a closer look to discover why.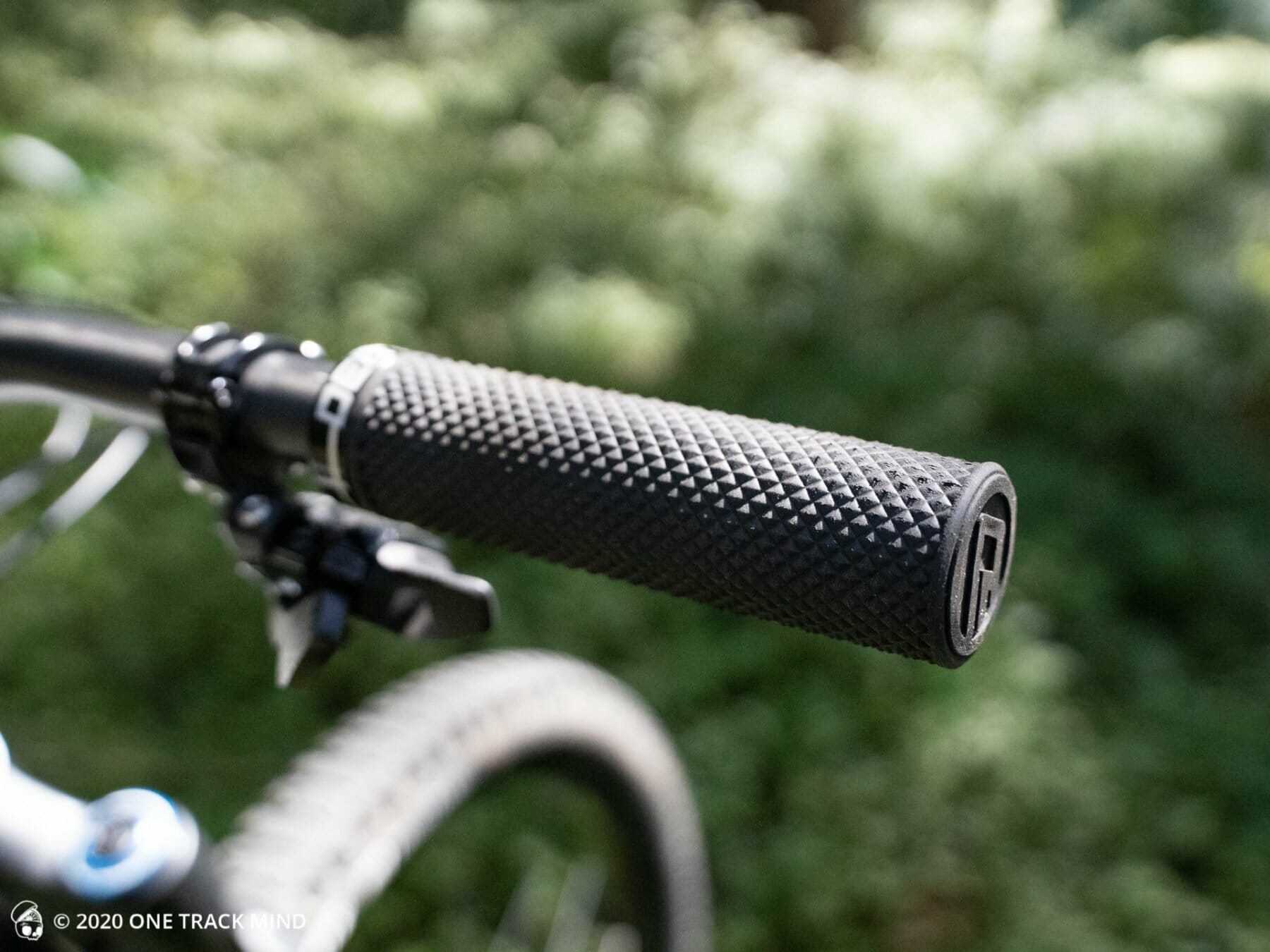 Supracush Grips Review
First impressions
First impressions are that these grips look great. They come in a wide variety of colours, a whopping 12 in fact. The diamond pattern looks nice and they laser engraved Deity aluminium sleeves are subtle and premium looking. These grips would look great on any bike including superbikes.
Price
These grips are priced at 18.99 here in the UK. They are reasonably priced for a premium mountain bike grip.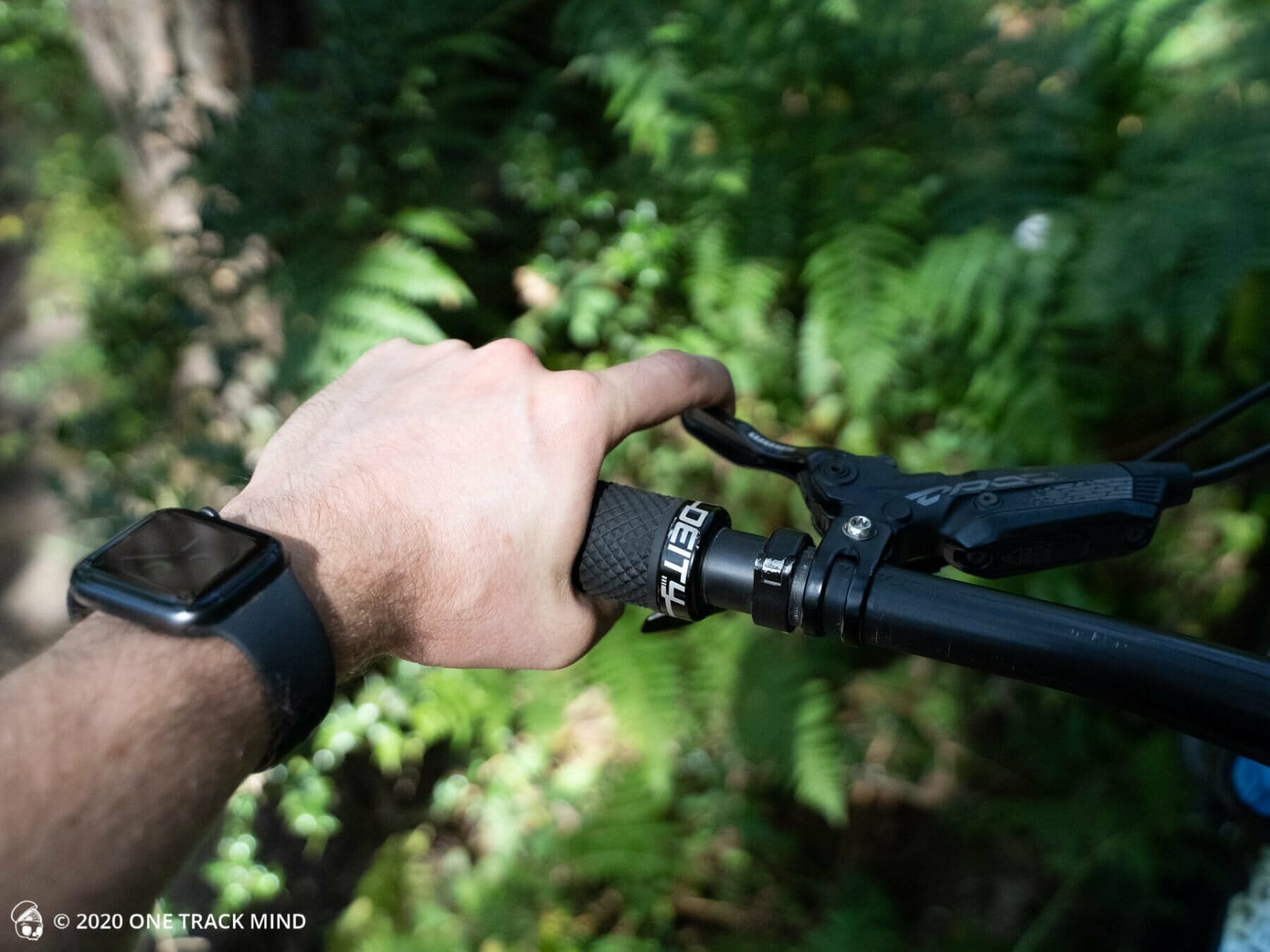 Fitting
The grips are very easy to fit. Slide them onto your bars and rotate to your desired angle. Then sharply tap them with your palm or a rubber mallet 3 times to ensure they are properly fitted onto the tapered inner sleeve. Finally, just tighter the Allen bolt on the sleeve and you are done. They will still locked in place no matter how hard you try and twist them.
How they perform
Instantly you will notice the oversized outer diameter. These are noticeably larger than other grips on the market. These may not be ideal for those with smaller hands but for me and my long noodle fingers these are ideal.
I have been testing these grips for a couple of months now through all conditions and the grip holds up no matter what. I've been using them with and without gloves and other than Deity's other grips the Lockjaw these are some of the only grips I've never had an issue with.
The oversized diameter means there is more cushion to grab onto to and the TRC+ compound is quite soft which takes a lot of the vibration out of the bars reducing arm pump.
133mm length with 34mm outer diameter
Intended use: All MTN / Enduro / DJ / Slopestyle / DH / and any other riding style of choice!
Full colour range available in Black, Stealth, Red, Green, Blue, Orange, Turq, Gum, Pink, Purple, Shaolin Yellow, and Mint
118 grams for the set​
INSTALLATION TIP: To fully and properly install your SUPRACUSH grip due to the tapered inner sleeve…make certain to whack the end of the grip 3 times with the palm of your hand until the grip fully seats onto the handlebar. If you find the fit is a bit tight due to your particular handlebar, a small amount of Isopropyl Alcohol can work wonders for lubrication. Finish the install by tightening the hardware to the specs listed on the packaging.
*The most comfortable MTB grips in the world is here! (*According to Deity)
34mm outer diameter with plush cushioning throughout
Deep dish DEITY diamond pattern compresses for comfort but also provides traction
Featuring soft DEITY TRC+ rubber compound for exceptional durability and increased grip
Tapered inner sleeve to insure perfect contact with the handlebar
Single clamp design with forward facing bolts that feature loc-tite
Lasered black ano 6061 T6 aluminum clamps
Seamless transition through the end of the grip for comfort
Capped end for safety and comfort
Summary
Reasonably priced premium mountain bike grips that offers plenty of grip and easily lives up to Deity's marketing hype of being super comfortable. Are they the most comfortable grip in the world? I'm not sure but they are certainly up there with the best for me.
Riders with smaller hands may struggle with the oversized diameter but for me they are perfect.
Pros
Easy to fit, Available in loads of colours, Comfortable, All the grip
Cons
Oversized outer diameter may make these grips too wide for smaller handed folk