The Cesare Pacella Story
Cesare Pacella is an XC racer from Italy who had a dream to one day start a cycling brand. He moved to the UK to pursue that dream and so Protobrand was born. Sit back relax and enjoy this interview as we dive into Cesare's back story and also a bike check for his stunning one off Zerouno Mag.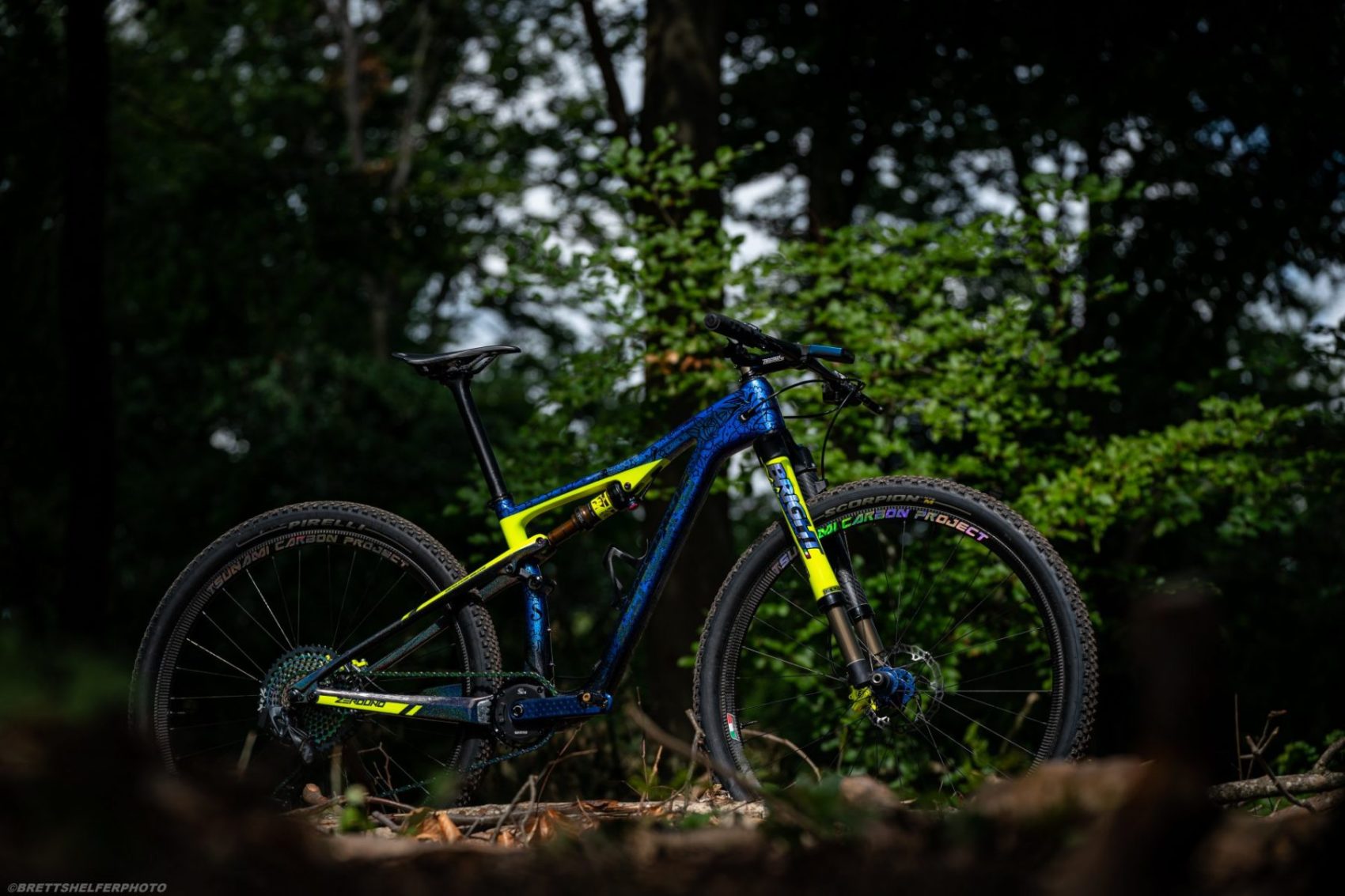 Hi Cesare thankyou for taking the time to sit and chat. How is everything going this year?
Hello Ben, thank you! Well, this year has been very strange, but we keep going!
For those readers that may not know you would you like to give introduce yourself?
I'm Cesare Pacello, I'm Italian and I starting racing bikes when I was 8 years old. I starting racing road bikes when I was 15 in the young category. My first XC race was in 2000 in Italy.
Your bike the Zerouno Mag looks great. Do you want to give us a rundown on the spec of it?
When CEO of Zerouno (Mr Zanazzi) sent me this frame (not painted) he asked me to create something special and not just "another bike". I accepted the challenge and talking with my best friend Zetart he started to draw something special on the frame. He drew by hand for 3 weeks (the lockdown in Italy was very bad and this helped him keep busy), when the frame was ready I assembled the bike from parts sent from my other sponsors all made in Italy.
Does the Zerouno work well for your endurance racing?
The Zerouno Mag in this configuration is the best bike I have ever had!. It has racing DNA in XC but is also very comfortable in endurance races.
Anything on the bike that you've customised to suit yourself?
Yes!, everything on the bike is customised for myself. The front suspension is a custom tune, in the bright fork I have 3 cartridges for any terrain and weather. The rear shock also has a special tune called "Zero Sag" from one of the best tuners in Italy called Mr Wold Rock Star Suspension. The Crankset is the heart of the bike, Ingrid components have made the coolest crank. The CRS POP in anodised blue with the best power meter on the market SRM.
I hear your running Protobrand. Can you give us the story behind that?
It's a long story. While I was training and racing I graduated in architecture in Rome about 6 years ago. One of my dreams was to use my passion on a bike and my education to created something. The CEO of IMG distribution gave me all the support to build this project and I moved from Italy to the UK to follow this dream.
"he asked me to create something special and not just "another bike".
Has the COVID 19 situation affected you at all?
Well, the lockdown has increased all sales, followers, contacts and have made new friends. In this strange time, the healthy things for me have never stopped, riding my bike one of them.
Your Protogloves and Prototape frame protection kits look great. Do you have anything else in the pipeline?
Yes of course! Next month we will have to chat again.
Thank you Cesare for chatting with us. You can get your Prototape Brand products from IMG Distribution
Photos were supplied by Brett Shelfer from Time Capture Photography
Did you like this interview? Who should we cover next? Let us know in the comments below