Berm Cycles announce Rexx a titanium hardcore hardtail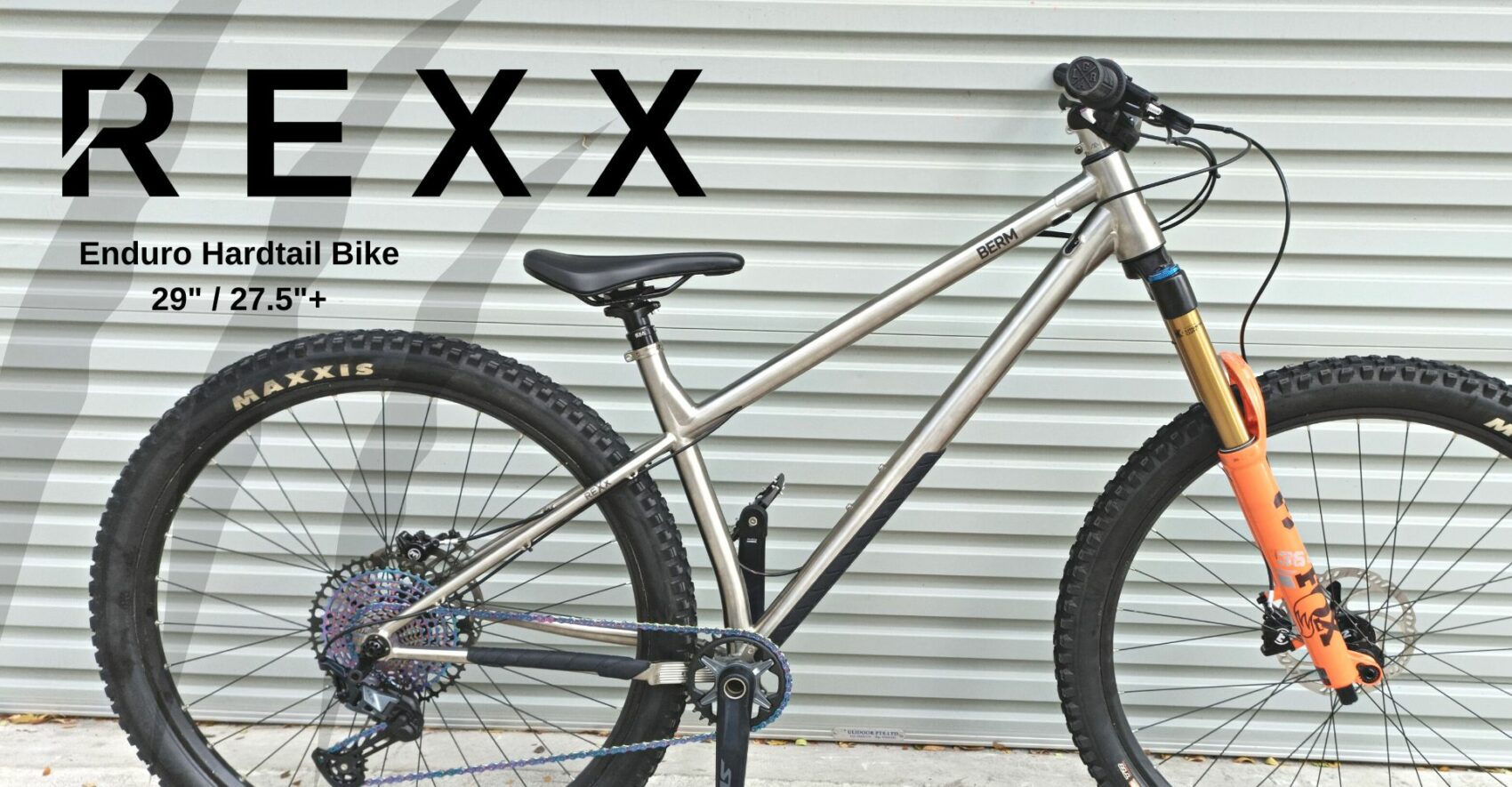 If you are looking for an aggressive hardtail that can handle anything, look no further. Berm Cycle is proud to announce the release of Rexx, a powerful beast ready to devour any type of terrain. Rexx is a hardcore hardtail that can be ridden hard and fast on the trails, while still nimble enough to tackle those unexpected drops, roots, bumps, and rocks.
The frame is built in Titanium Ti3Al2.5V double-butted tubing. Currently, selling as a frame only.
Size S gets 27.5-inch wheels designed with 150mm of travel, while the size M and L get 29-inch wheels with 160mm of travel.
Pre-launch discount price is valid now till 30th November 2022. Order at https://www.bermcycle.com/product/rexx-enduro-hardtail-frame
Specification
Reach for 40mm stemFrame Titanium Ti3Al2.5V double-butted
Max tire clearance for S size 27.5 (up to 2.6′′)
Max tire clearance for M and L size 27.5+ (2.8′′) or 29 (up to 2.6′′)
BOOST rear axle 148 x 12
Tapered head tube (ZS44/28.6 upper, ZS56/40 lower)
Bottom bracket – 73mm BSA threaded
ISCG 05 mount
Internal cable routing
Dropper Seatpost 31.6mm (Internal cable)
Weight for M size: 2.0 kg
Rear Thru Axle and Dropout included with the frame
M and L frame size fork travel from 150mm to 170mm compatible
S frame size fork travel from 140mm to 160mm compatible
Recommended frame size
Small – 160cm to 171cm / 5' to 5'3"
Medium – 168cm to 179cm/ 5'6" to 5'10"
Large – 175cm to 186cm / 5'9" to 6'1"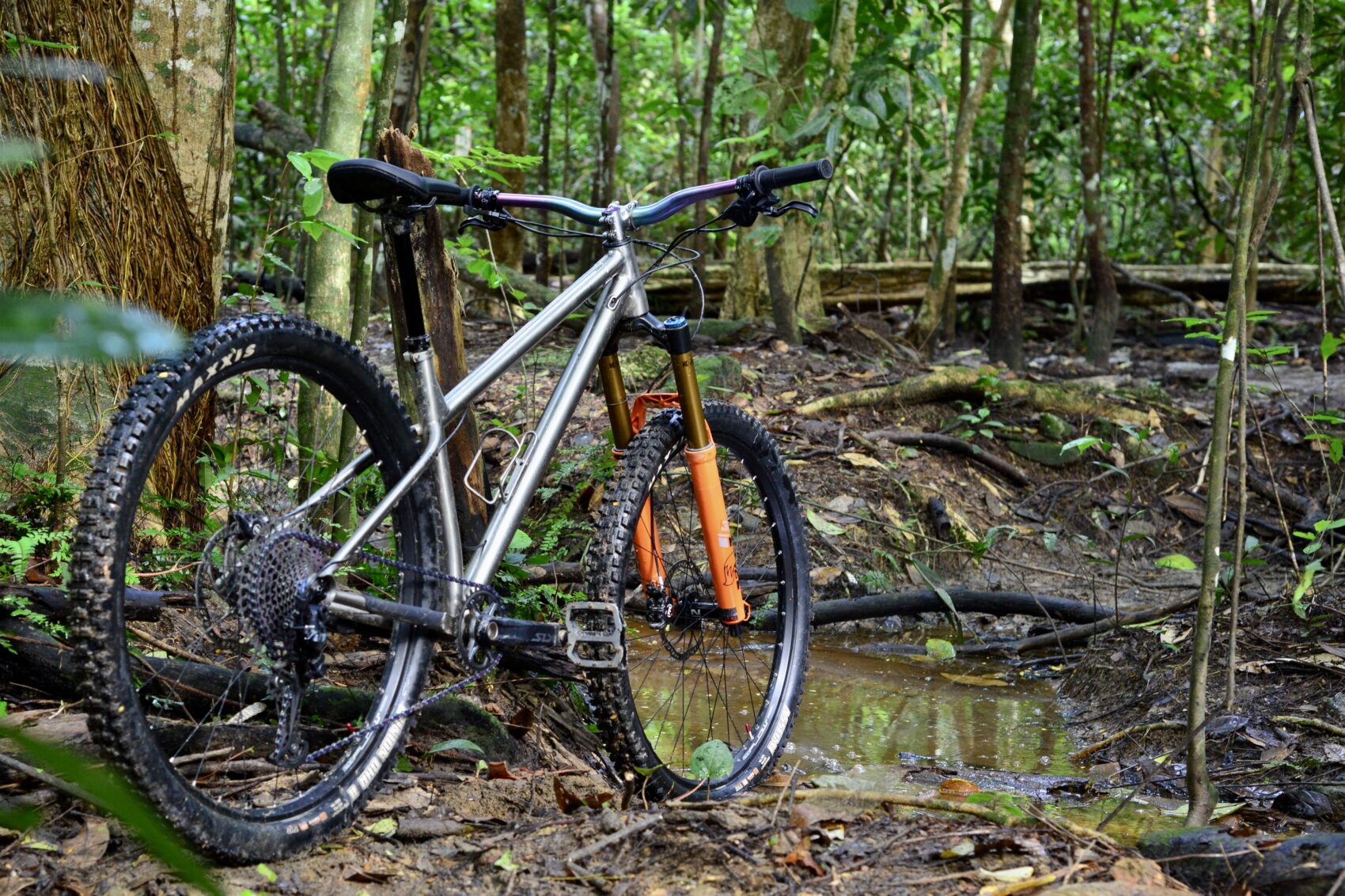 So what do you think of the new titanium hardcore hardtail from Berm Cycles? Are you interested in learning more about the Rexx? Keep your eyes open for a review of the Berm Cycles Rexx coming soon from us at One Track Mind MTB magazine. You can visit Berm Cycles for more info: https://www.bermcycle.com
Here are some other articles we think you might enjoy: