Apidura Racing Bolt-On Top Tube Pack Review
"The Racing Bolt-On Top Tube Pack is designed for ultra-distance competition, gravel racing and the needs of time-conscious riders whose bikes have top tube bolt bosses."
The Apidura Racing Bolt-On Top Tube Pack features an innovative magnetic quick-access flip-top opening for easy access whilst on the move whilst keeping your items safe and secure. The bag is constructed from an ultralight, waterproof laminate, the bag fastens securely to the top tube bolt bosses common on gravel and adventure bikes, with a choice of two mounting positions to accommodate different frame sizes and geometries.
Made for ultra-distance and gravel racing this bag has been designed to be lightweight which is made from a closed-cell padded structure that will protect your belongs such as mobile phones, batteries, lights etc as well as protecting your frame.
The bag is priced at £52 and is 1L in size.
Specification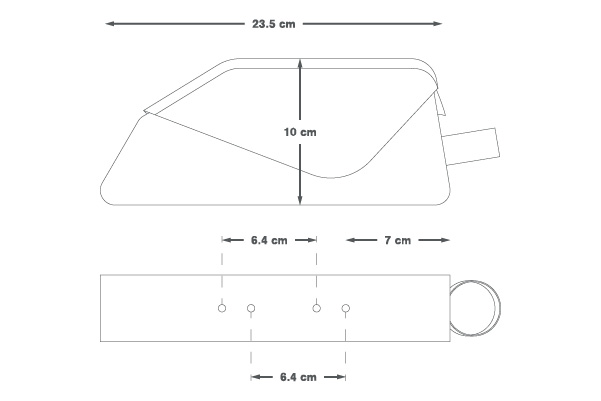 Review
The Apidura Racing Bolt-On Top Tube Pack looks and feels really high-quality. It's really light weighing in at a total of 100g so perfect for those rides and races where every gram counts. It's made from waterproof Hexalon which was made specifically for Apidura.
Fitting the bag to the top tube is really easy, just lift up the protective insert inside the bag and using the supplied bolts, push through the pre-made weather-sealed holes and screw into the top tube mounts using the Allen key. Couldn't be easier and then all that is left to do is wrap the velcro strap around the head tube.
I did not have access to a bike with top tube bolt holes to fit this bag but that is fine as I am currently testing the ASS Slider and Clip from 76 Projects. Review coming soon. I also used an Anywhere Adapter that uses velcro straps allowing you to mount a water bottle or bag anywhere on your bike frame.
Using the Racing Bolt-On Top Tube Bag from Apidura was a breeze. It's very simple to use as the top flap is secured using a magnetic strap so there are no fiddly fasteners to deal with. This makes accessing your items inside the bag on the move very convenient.
At first, I thought the top flap may not be very secure but throughout testing, I had no issues with keeping my items secure or the top flap opening. When it comes to ultra and gravel racing being able to access items in your bag whilst on the move could be the difference between winning and losing so making it accessible and safe to use whilst riding is really important.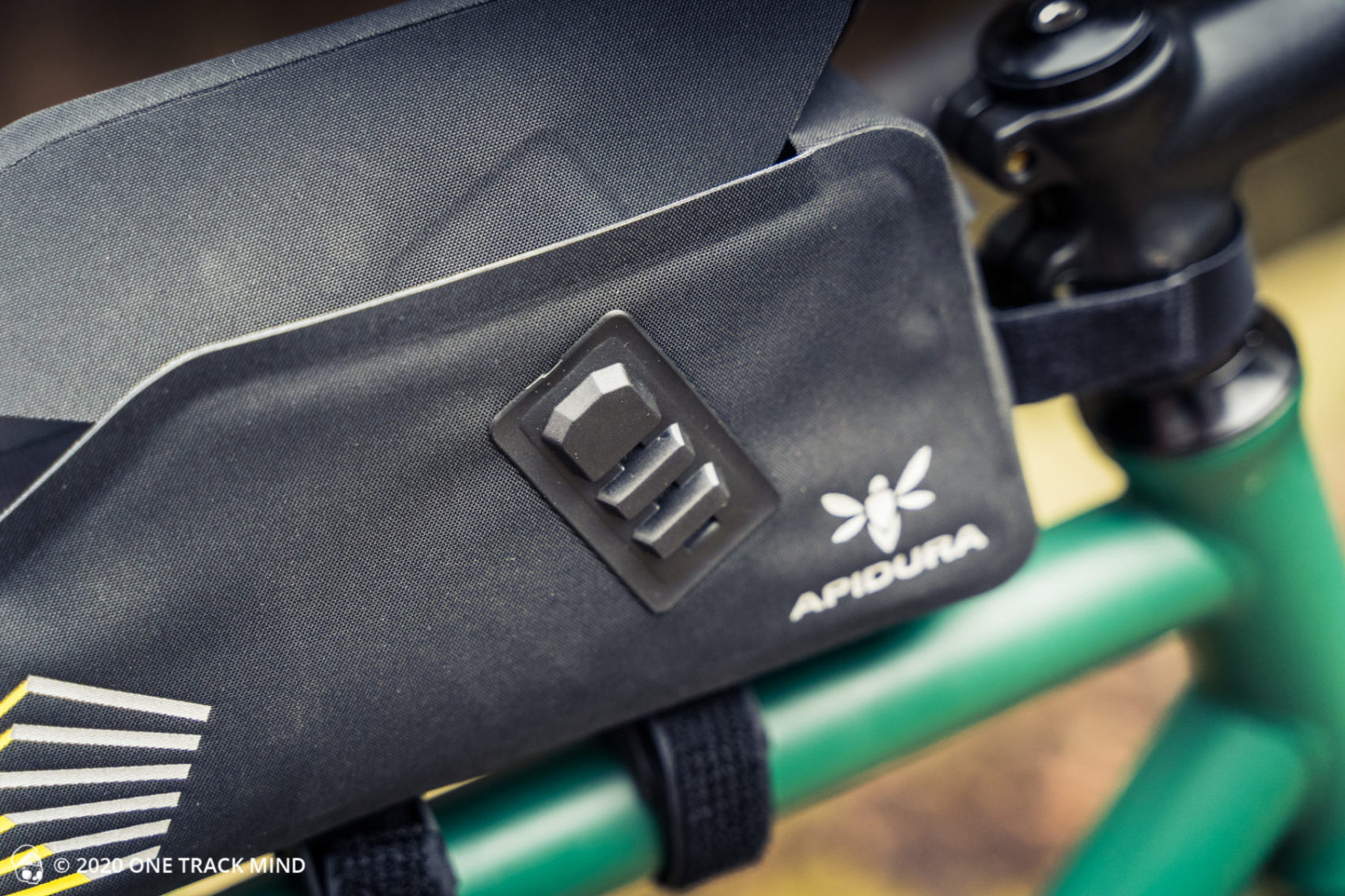 The shape of the bag is also well thought out. It takes up little space on the bike and doesn't interfere with pedalling or steering which I've had issues with other bags in the past. It's also really secure to the bike being mounted to bolt holes. So it doesn't move as you pedal.
I am really impressed with this bag and although it is on the pricier side when comparing to other top tube bags on the market this is a really high-quality item.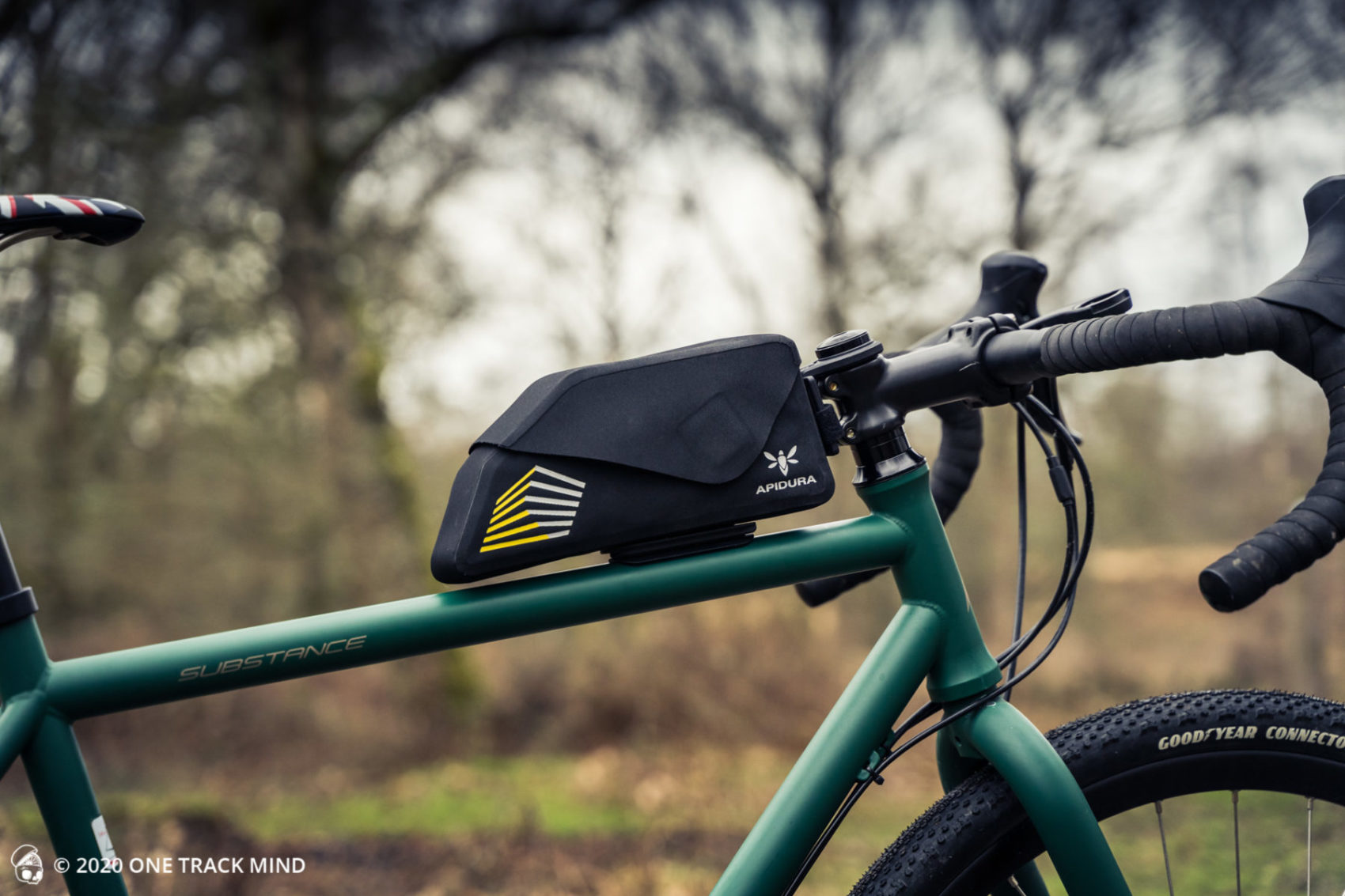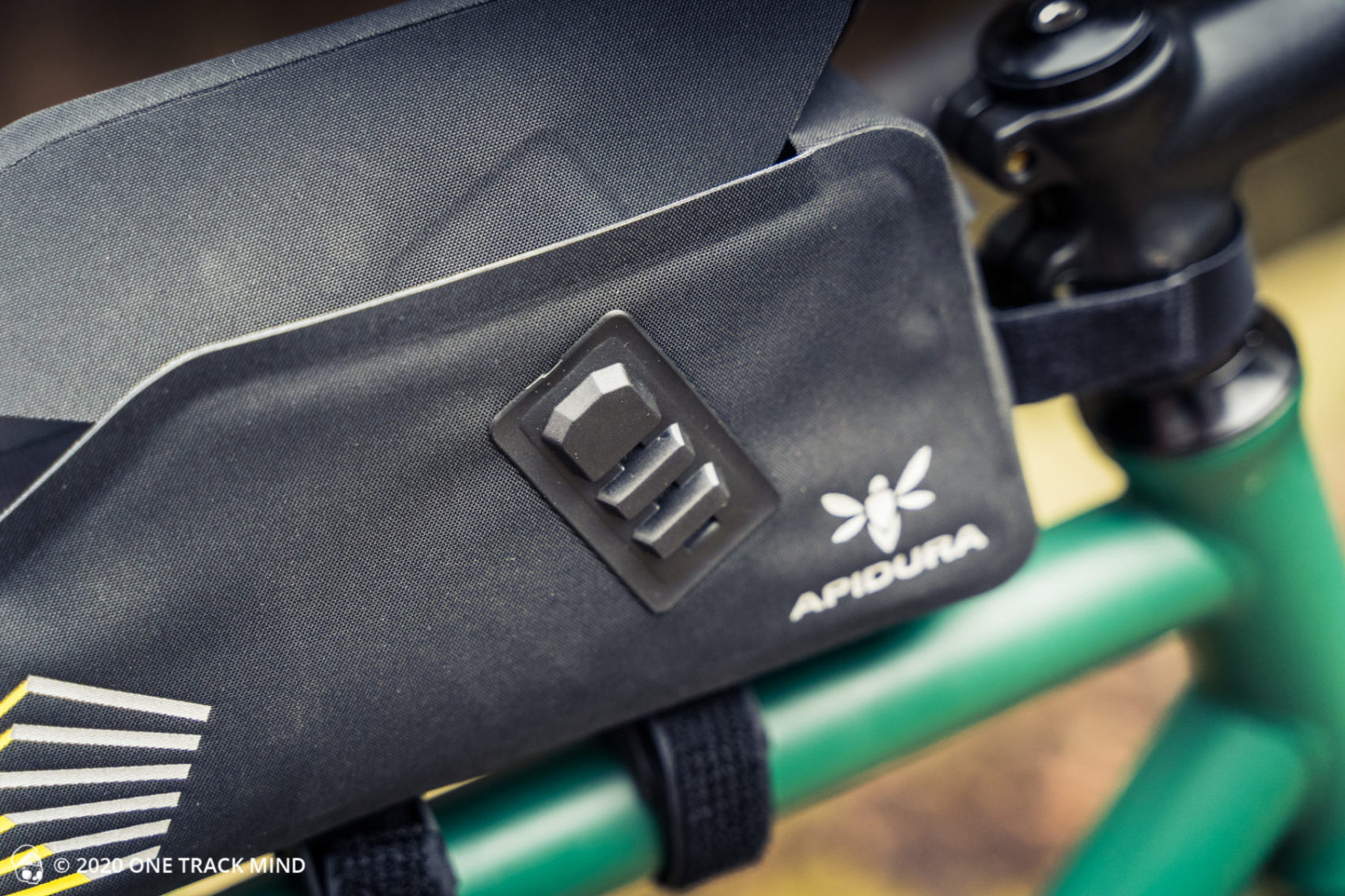 Apidura Racing Bolt-On Top Tube Pack? Tried any other Apidura products or have you tried another bag that you would like us to test? Let us know in the comments section below.
To check out the Apidura Top Tube Pack and their other bags and products visit them here: https://www.apidura.com/
Here are some other articles that we think you might enjoy:
Pros
Great Quality
Easy to Fit
Easy to use even when riding
Summary
A high-quality top tube pack that's easy to fit and convenient to use even when cycling. It's made from premium waterproof materials and is perfect for Ultra and Gravel racing or just long rides in the saddle.