A Dog's Tale with Shimano
In this article, we check out the new trail dog video A Dog's Tale with Shimano. A close look at Shimano riders riding with their trail dogs. A beautifully made short film of four-legged furry friends absolutely shredding MTB trails.
"It all starts with the trail. The crunch of the dirt, the smell of a dewy morning ride, or the feeling of brushing away pebbles with a perfectly timed belly scrub. These are the happy memories of a trail dog's life well lived. Raven is a 13-year-old retired trail dog from Squamish, British Columbia who's spent countless days frolicking on loamy singletrack beneath towering spruces. Old age has slowed her down, and now Raven happily lies in the driveway, watching dog after dog, and their human, head for the hills. Celebrating the joys of mountain biking through the eyes of the trail dog, Raven takes us from her driveway memories in BC to the high deserts of Utah, to freshly cut South African trails and back again. We meet some of the feistiest, four-legged trail personalities along the way, who all enjoy the mountain bike world in their own way, just like us humans do, whether it's hitting jump lines, lapping through the loam, or setting out to build new trail."
– Shimano
Trails Dogs
We love dogs at One Track Mind Magazine. We even have our own resident trail pup Ollie who helps us with all our MTB dog product reviews, photos, and video shoots.
Dogs are the ultimate scrubbers too! Have you ever seen anyone scrub better than a dog? Of course, you haven't! Dogs are natural-born trail shredders. They find all the best lines, can hit a corner at Mach-10. I really struggle to keep up with my trail dog and he will happily send stuff that I can only dream of.
Personally, I loved this video from Shimano. I really well thought out and filmed short story showing off the talent of trails dogs and the bond between the dogs and their owners.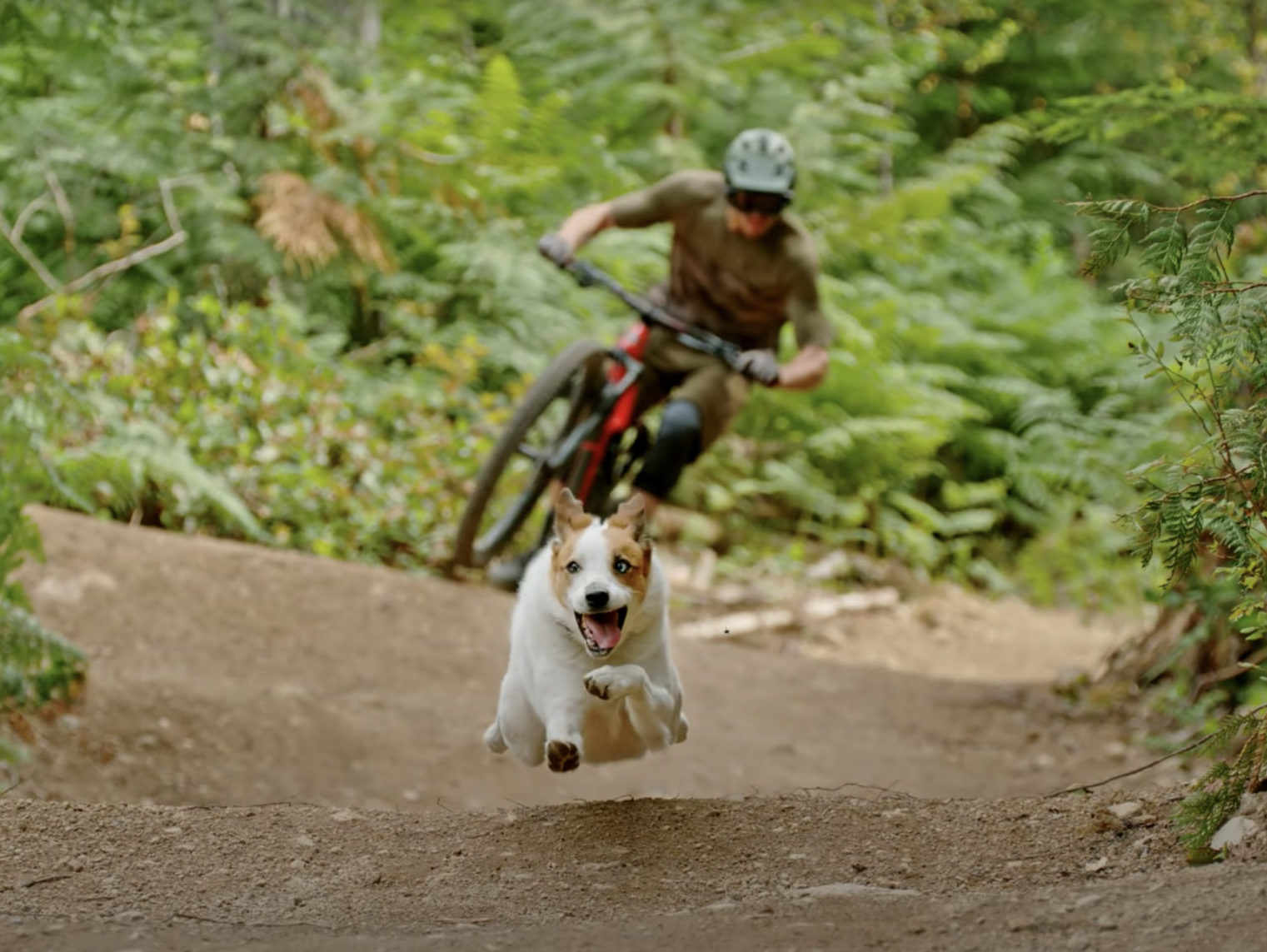 A Dog's Tale with Shimano Summary
What a great video. Some really nice shots with some truly excellent MTB dogs.
What did you think of this trail dog video titled A Dog's Tale with Shimano? Are there any other mountain bike dog videos you love? Let us know in the comments section below.
Here are some other Trail Dog articles we think you will love: 
And here are some more Shimano articles for you to check out: