76 Projects Micro Piggy Review
In this review, we take a look at the 76 Projects Micro Piggy. An on bike storage system designed to be a fit and forget product. Meaning it becomes a part of your bike enabling you to carry those important tools and spares with you at all times.
The Micro Piggy on bike storage solution from 76 Projects is a well-made product that enables you to carry essential tools, inner tubes and more on your bike easily. Freeing you from having to wear a bag.
The Micro Piggy mounts directly to the bike bosses for a secure sturdy fit but on bikes that only have bosses for a water bottle, this could mean choosing between the on bike storage or a water bottle. However, more MTB bike manufacturers are included under top tube bosses.
The device is easy to fit and is also easy to use. Inner tubes, tools, and more are held secure even over the most challenging of trails.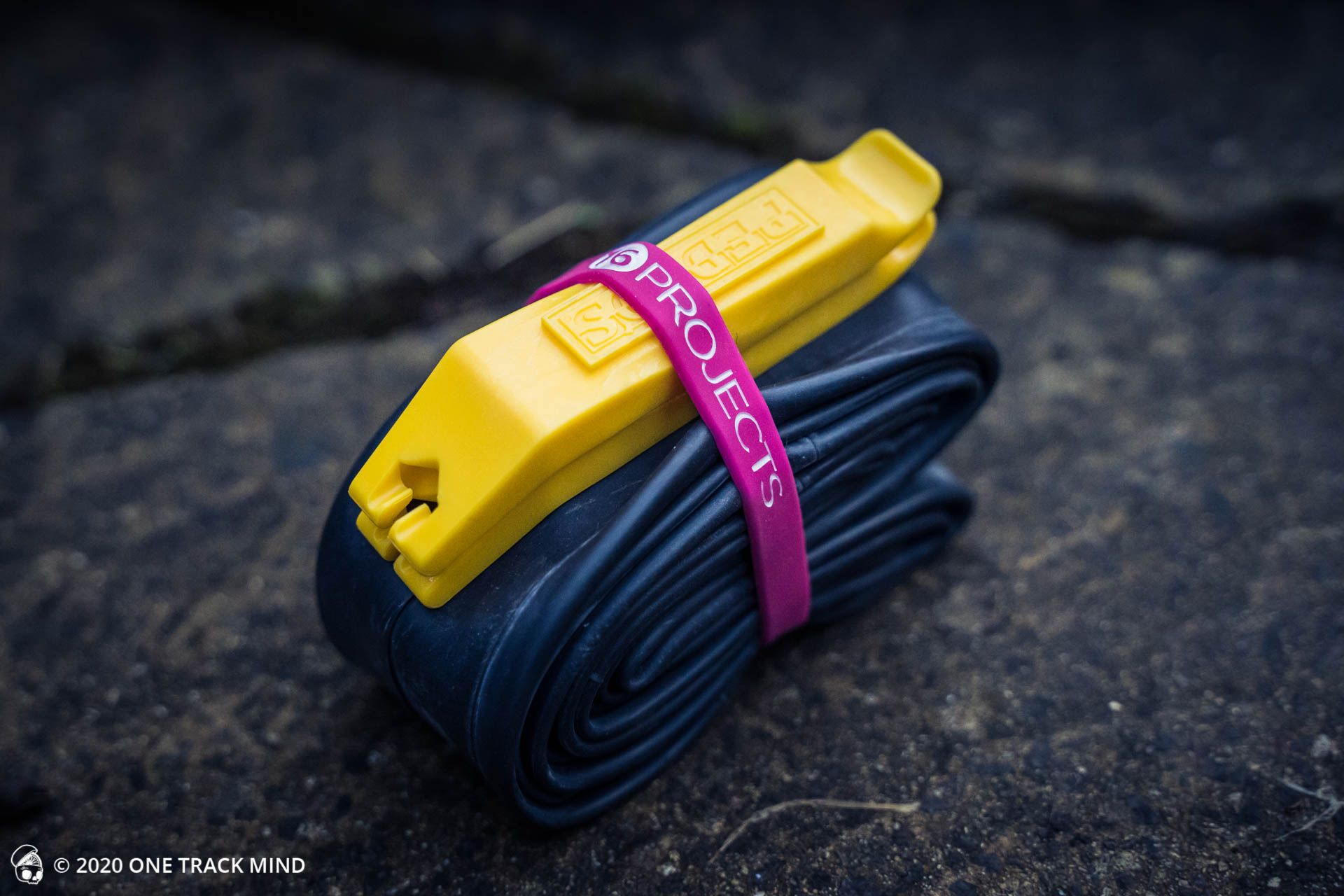 Features
Directly mounts to frame bosses (standard 64mm spacing with 10mm of adjustment).
Minimal size only 40mm wide and 22g (plus mounting screws).
Ideal for the under-top tube bosses seen on recent bikes from Transition, Nukeproof and other brands.
Designed and Manufactured in the UK
Pros
Mounts to water bottle frame bosses
Mounts to under tube bosses
Enables you to carry essentials and tools easily
Great looking product
Cons
Can only be mounted to frame bosses which many MTB's only have for a water bottle meaning you would need to choose between a water bottle or the Micro Piggy.
What do you think of the 76 Projects Micro Piggy on bike storage system? Do you like to carry tools with you but don't want to wear a bag? Let us know your comments and feedback in the comments below.
You can learn more about the Micro Piggy and 76 Projects here: https://76projects.com/products/micro-piggy
Here are some more articles from us at One Track Mind Cycling Magazine that we think you will like: