76 Projects A.S.S Anti Strap System Review
In this article, we review the 76 Projects A.S.S Anti Strap System for Top Tube Bags. The Anti Strap System or A.S.S is two products. The ASS Clip and ASS Slider. Combined these products make it easy to fit a top tube bag to your bike frame whether it has bolt holes or not.
A.S.S. Anti Strap System
Strapless quick release system for top tube bags/bento boxes/fuel pods
A.S.S. Slider
Replaces top tube straps
Bonds* to the top tube OR screws directly to bosses
Slide on/off quick-release – ideal for taking your valuables with you
2 piece – 1 attaches to the top tube, 1 attaches to the bag
Works with bolt-on bags and others which can be easily converted**
No headtube strap required for small bags/bento boxes. Large bags may require the use of the headtube strap or ASS Clip
*Using the supplied custom cut VHB tape – successfully used on thousands of our ENDURO mounts
** Instruction on converting non-bolt-on bags can be found online, in our experience, stiffer bags are better for conversions.
A.S.S. Clip
Replaces headtube strap
2 Piece – One attaches to bag and one replaces a 10mm stem spacer
No interference with stem
Increases stability
No rubbing
Quick-release
Works with all loose straps and many fixed ones***
*** Does not work with straps that have buckles
Do I Need A Clip If I'm Using The Slider?
It really depends on the bag and what you're putting in it. A Tri orientated bento box will likely not need the clip. A huge 1.5L top tube bags full of electronics will need a clip. Tall bags will likely need a clip, bags with little stiffening will likely need a clip.
Fitting 76 Projects A.S.S Anti Strap System
Fitting the A.S.S Anti Strap System is very easy. Just follow the supplied instructions. Included is a cleaning cloth to wipe down your frame so that you can use the included VHB tape (Which they also use on their tried and tested Enduro Mounts) to securely mount the A.S.S Slider to your bolt-less top tube, or you can bolt it directly if your frame does have top tube bolt holes.
Attaching the Anti Strap System Slider to your bag is easy, just line up to holes and use the supplied nuts and bolts to securely attach them together.
Also included is the A.S.S Clip which has a 10mm stem spacer that replaces one of your existing spacers. The clip then snaps onto the newly fitted spacer which allows the bars to rotate with zero interference with the stem removing and rubbing. The other part of the clip mounts to the top tube bag directly. In our case, this is the Apidura Racing Bolt-On Top Tube bag. The clip features a buckle which you can fix the bags velcro straps to securing it to the bag and tidying up any loose flappy straps.
The whole process took me about 15 mins and was very easy to do. The bag is now much more secure, neater and looks so much cleaner.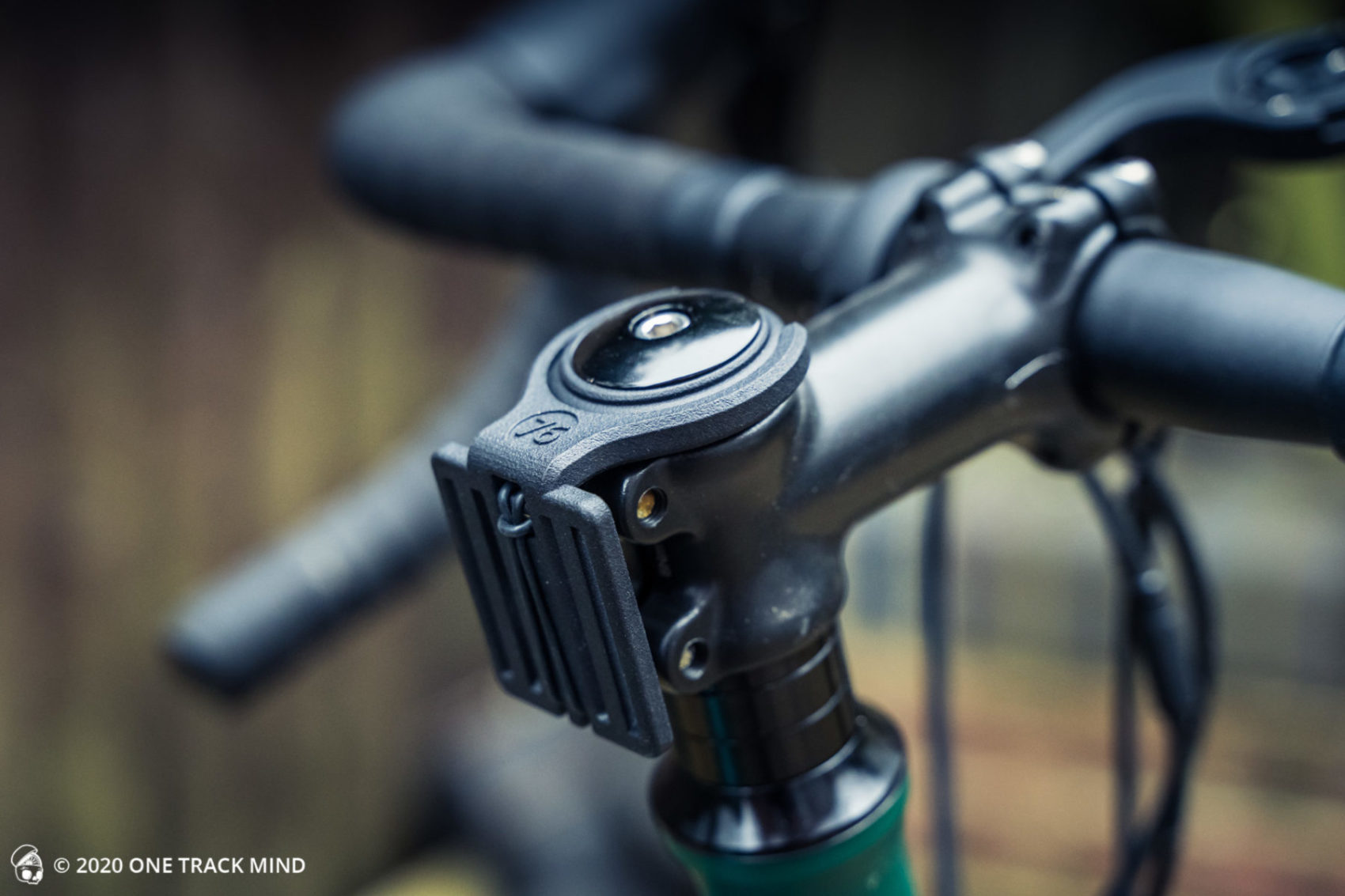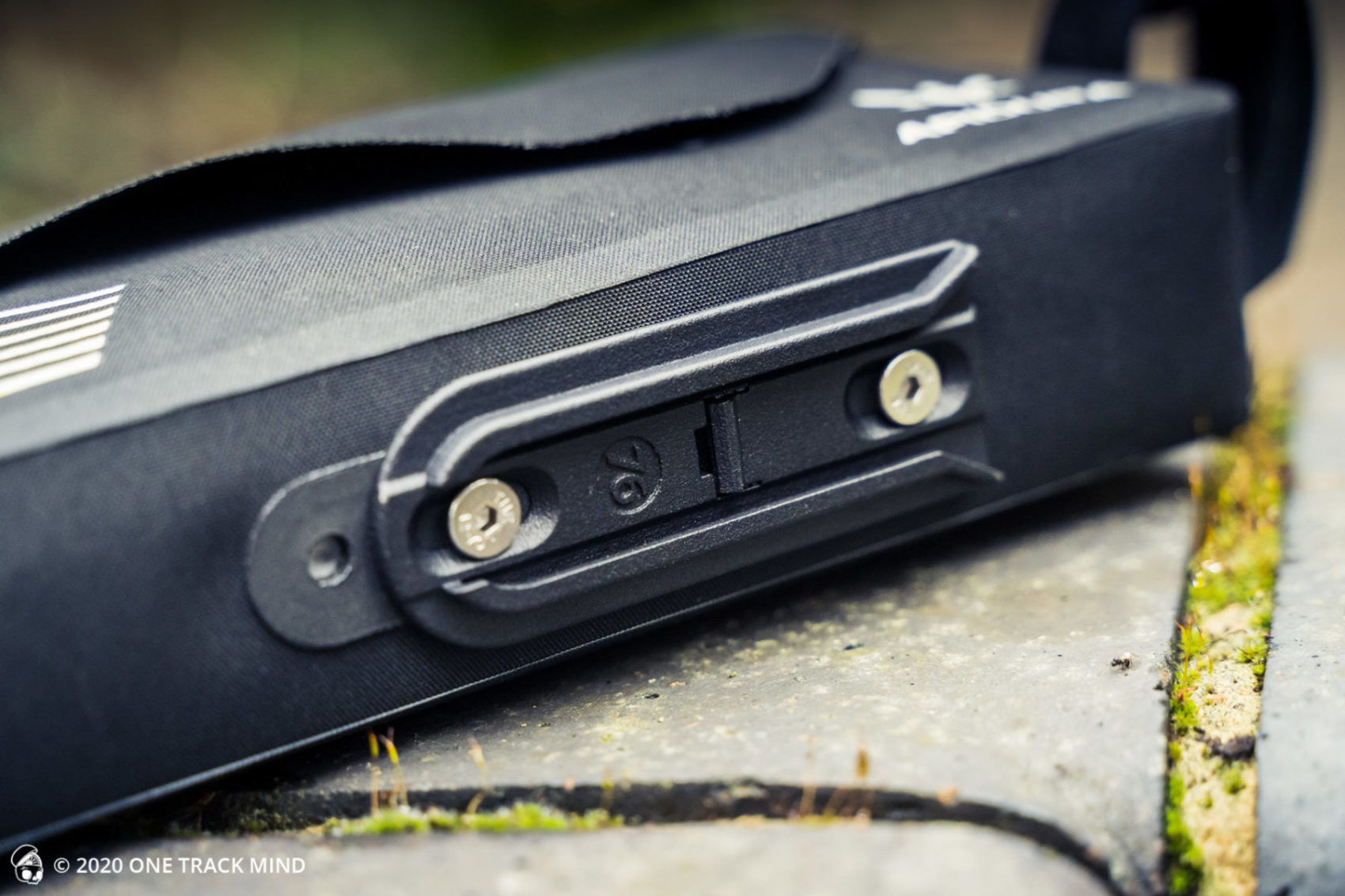 "If Anti Strap was a movement I would be on board!

Will Brett-Atkin

One Track Mind Magazine
Review
I am really impressed with the 76 Projects A.S.S Anti Strap System. It is not only really easy to fit but it is easy to use too. Bag fitment on the bike is improved substantially over velcro straps and the ability to quickly and easily fit and remove the bag when heading into shops makes securing and worrying about your valuables a thing of the past.
I really like the A.S.S clip which snaps into place on your steerer tube. It is much nicer than velcro straps that rub when turning and can snag. This smoothly rotates with your bars. The Anti Strap Systems also neatens up your bike removing any need for flappy straps. If Anti Strap was a movement I would be on board!
Summary
So in summary the A.S.S Clip and Slider from 76 Projects is an excellent product making it easy to mount a top tube bag on any frame without the need for top tube bolt holes. This system also increases stability and doesn't rub which other bags such as those that come with velcro straps do. So by using this system you will protect your frame even when using the quick release system.
The system lets you easily add and remove the bag from your bike making it easy to keep valuables safe and secure when leaving your bike such as to go into a shop.
The Slider is priced at £19.50, the Clip is priced at £19.50 and the entire system (Not Including a bag) is priced at £35.00 which isn't the cheapest solution but it's the best we have come across by miles.
The system from 76 Projects looks clean and is really neat and tidy removing the need for flappy straps. I would certainly recommend this product to anyone wanting to fit a top tube bag to their bike.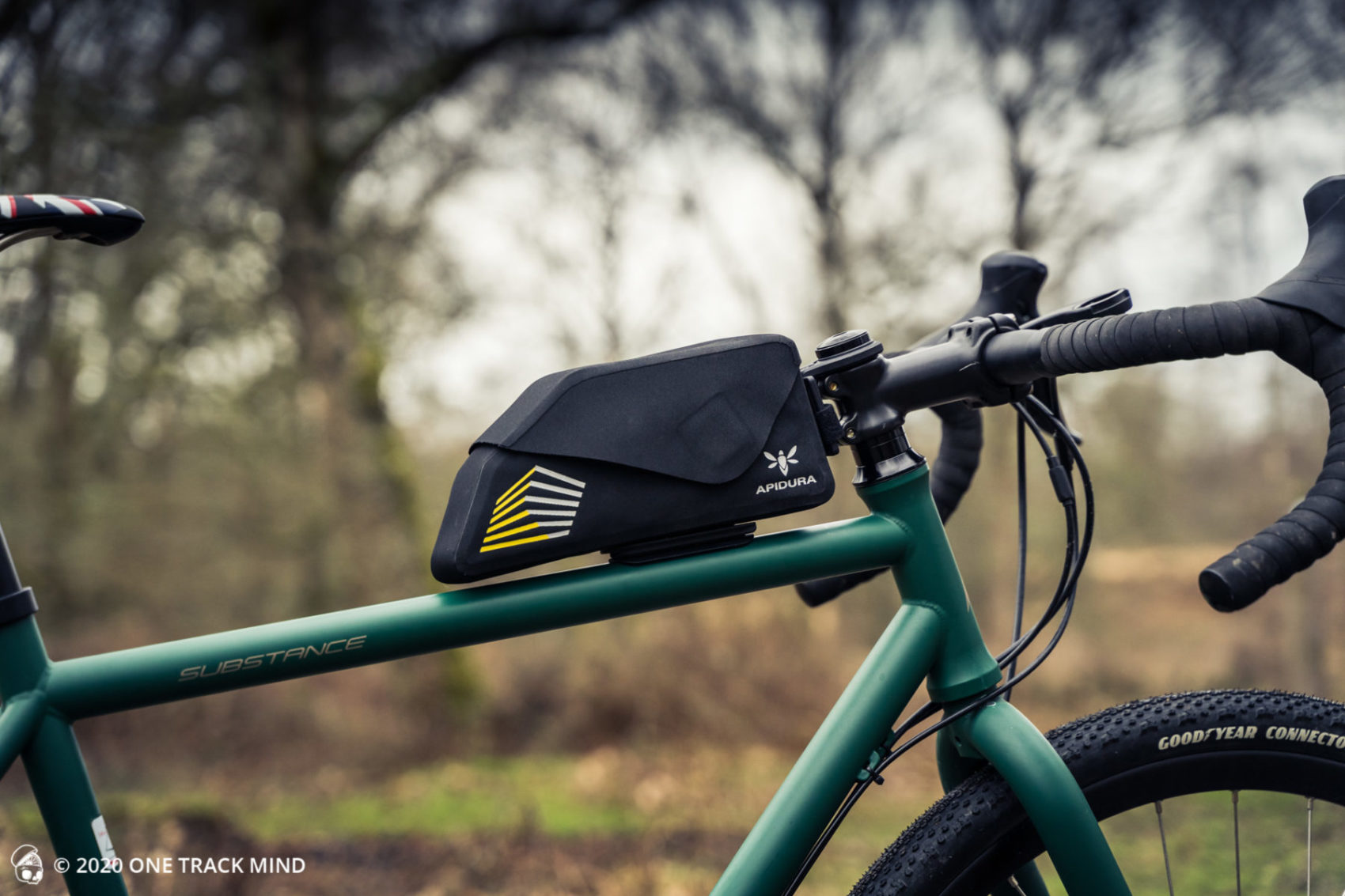 What do you think of the Anti Strap System (A.S.S) from 76 Projects? Would you use this on your bike? Do you like the option to be able to easily remove bags from your bike such as when you need to pop into a shop?
Have you tried any other 76 Projects products? We're a big fan of their Enduro Mount, you can read the review here: 76 Projects Garmin Enduro Mount – Review
You can buy the 76 Project Anti Strap System directly from 76 Projects or one of their stockists: https://www.76projects.com/shop/ass-anti-strap-system
Here are some other articles we think you might like: 
Pros
Easy to Fit
Makes Bag more stable
Enables you to fit/remove bag easily with quick release system
Removes flappy straps, Looks great!
Frictionless so protects frame and components
Summary
A great product that easy high quality, easy to use and has many benefits such as a quick release system, removes any untidy straps and makes your bag more secure and stable.